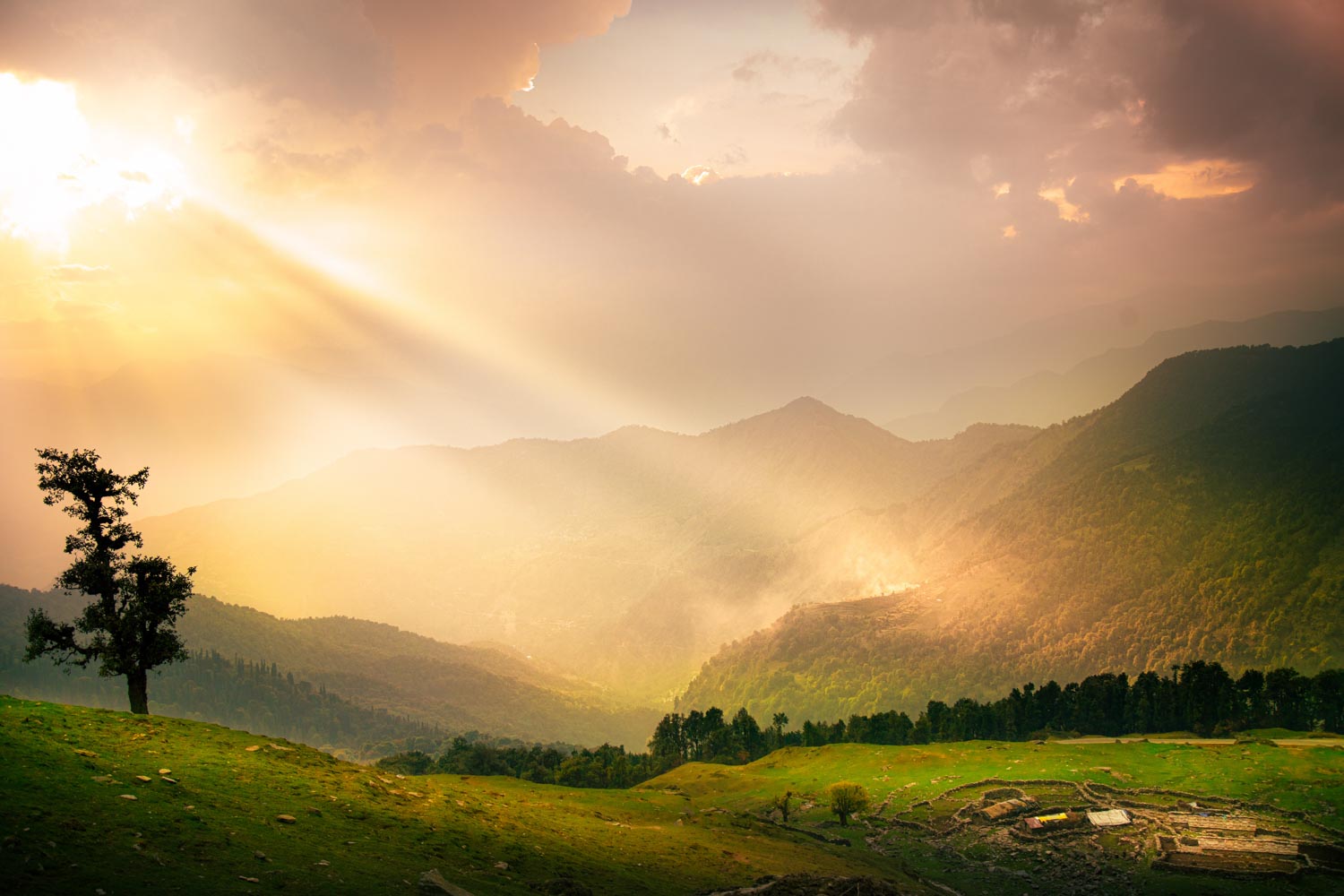 Witnessing the real, vast, alluring and exceptional work of nature.
Nature is probably the best and the most beautiful thing for a photographer to capture. Nature offers beautiful landscapes, greenery, unmatched lighting, wildlife, and other elements that are nothing less than magical. The closer one is to nature, the more peace they feel. For a person with an eye for art and beauty, nature is never ignored.
Photography, being the truest form of visual art is one of the most effective media for capturing the charm that nature holds but it is just as tough. A photographer needs to determine the subject of the photograph, what to emphasize, what to use to direct the attention towards the main object, and so on. It requires attention to details and minute elements that add to the beauty and value of the picture.
Sometimes, nature itself offers symmetry, lines and structures to be clicked in its raw state but in many cases, a photographer can align everything by changing angles. There are so many things to learn from this category of photography as it helps you as a viewer as well to see nature with different perspectives. In the case of wildlife photography, it's pretty tricky because the object is probably moving. The photographer has to be fast and make sure that the desired element is in the frame. It has to be done with specialized cameras and very special skills. For such photography, you need a wide depth of field.
Capturing the unsteady, furious and soothing.
NATURE SOOTHES, NATURE HEALS AND NATURE REJUVENATES.
Capturing the best is our hobby and we at Akshit Photography fear no obstacle. We invest our time to provide the best shot to our clients whether it takes days of hardwork to get the perfect frame captured. We fear no boundary we fear no barrier and to us what matters the most is our clients satisfaction for what they desired. Our quality equipments help us meet the needs and our Photographers do the wonders next. We enjoy our work and we never fail expectations. We offer service and assistance for the best of work in this industry and we strive to provide the best experiences to our clients.
CAPTURING THE THE NATURE'S SETUP.
OUR QUALITY SERVICE AND PERFORMANCE.
At Akshit photography, we have the set of matched skills along with high-end technology and tools. We create captivating time-lapse videos with 3 axis motion controllers, drones for a great bird's-eye view, and droneception. Our high tech equipment contributes to amazing panorama pictures and even high-quality night shots. We never compromise in the quality and deliver the best performance. We are one of the best photographers in India as per our experience in this field. Our team of experts holds experience in this and knows how to execute any given project with success.
From your perspective of "Nature Photography" to ours.
What is the appropriate time for nature photography?
The golden hour for nature photography in an hour before and an hour after dusk and dawn. You get to see millions of shades in this time period which makes pictures look outstanding.
What are the best places for a photoshoot in Indore?
For nature photography, Lotus lake, Patalpani waterfall, Sirpur lake, Choral Dam, Ralamandal wildlife sanctuary and Chidiya bhadak waterfall, are perfect.
Does nature photography require special equipment?
There is no specific equipment required for nature photography, the timing and the location is the most important thing. One must have an appropriate kit for locations like mountains, forests, water bodies or more.