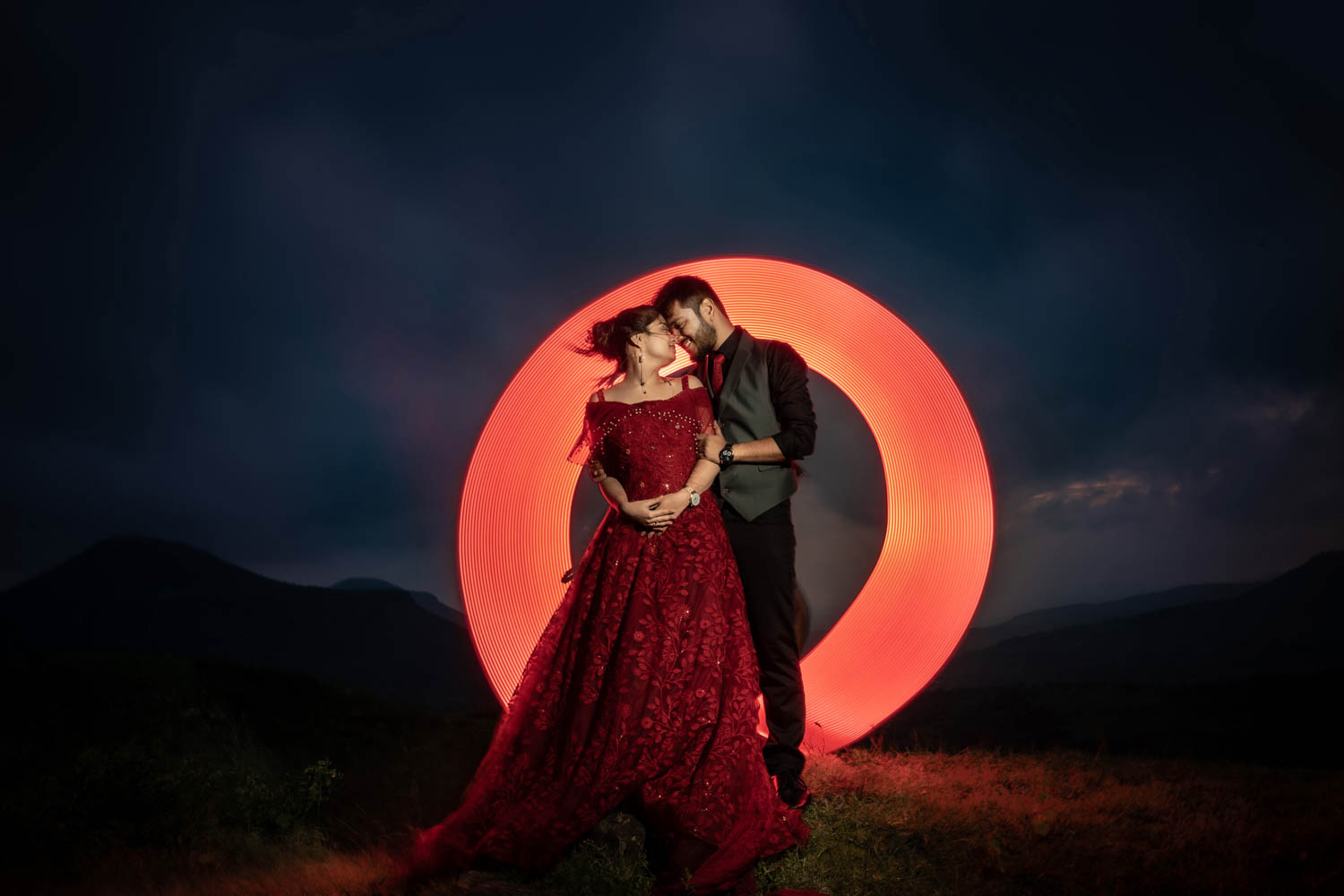 Capturing beautiful moments and creating lasting memories for couples.
Pre-wedding photography is not only a significant aspect of wedding preparations but also a fun and enjoyable experience for couples. It provides an opportunity for them to relax, express themselves, and create lasting memories before their big day.
One of the key reasons why pre-wedding photography is so enjoyable is that it allows couples to escape from the stress and busyness of wedding planning. During the shoot, they can immerse themselves in the moment, focus on each other, and simply have fun together. It's a chance to let go of any worries and enjoy each other's company in a romantic and carefree setting.
The process of planning the pre-wedding shoot itself can be an exciting adventure. Couples get to brainstorm ideas, choose unique locations, and select outfits that reflect their personalities. This planning stage adds to the anticipation and excitement leading up to the shoot. It becomes an opportunity for couples to bond, collaborate, and get excited about the visual representation of their love story.
On the day of the shoot, couples often find themselves laughing, being playful, and engaging in light-hearted banter with each other and the photographer. The relaxed atmosphere and the presence of a professional photographer help to create a comfortable environment, allowing couples to be themselves and enjoy the experience. They can embrace candid moments, express their love, and capture genuine emotions that truly reflect their relationship.
Your time to "Cheer It Up"
Believe Me, Its Always Fun!
Pre-wedding offers a chance to relax, be playful, and express their love before the wedding day. The couples can laugh, have light-hearted moments, and create lasting memories while a professional photographer captures their genuine emotions. Whether it's exploring beautiful locations, engaging in different activities, or simply being in each other's company, pre-wedding photography allows couples to cherish joyful moments together. These photographs become cherished reminders of the love and excitement they shared during this special time, preserving the fun and enjoyment for years to come.
With the expertise and artistic vision of our team, we capture the essence of love and create stunning visual narratives. Our skilled team ensures a comfortable and enjoyable experience for couples, allowing them to relax and be themselves during the shoot. Through meticulous planning and attention to detail, we creates personalized and captivating photographs that beautifully encapsulate the couple's unique story. With a commitment to quality and professionalism, we try to  deliver exceptional results, making us a trusted choice for couples seeking the best pre-wedding photography services.
Making sure to answer your queries on "Pre Wedding Photography"
Does Pre Wedding photography packages Include both, Photos & Videos?
We have multiple photography and cinematography packages for pre wedding shoot. Different photographers provide services according to their preference. Use our contact page to know more about the packages
Does Akshit Photography have a wedding photo studio of its own?
Yes, it does. Akshit Photography has its own studio for every genre of photography.
Does Akshit Photography Do Themed Pre -Wedding Shoots Too?
Yes, Akshit Photography shoot themed Pre weddings and also, themed events too.