Pre-Wedding Locations in Mumbai
Mumbai, the city which never sleeps could be the best place for your Pre-Wedding photoshoot. Since it's gigantic, it could be hectic to choose the locations for the Pre-Wedding photoshoot in Mumbai. But how it could be a reason for you not to choose this larger-than-life city that has a perspective on every corner. 
So here we are to the rescue with the best Pre-Wedding Photoshoot places in Mumbai that will provide you the jaw-dropping backdrop for your photo shoot.
Let's explore: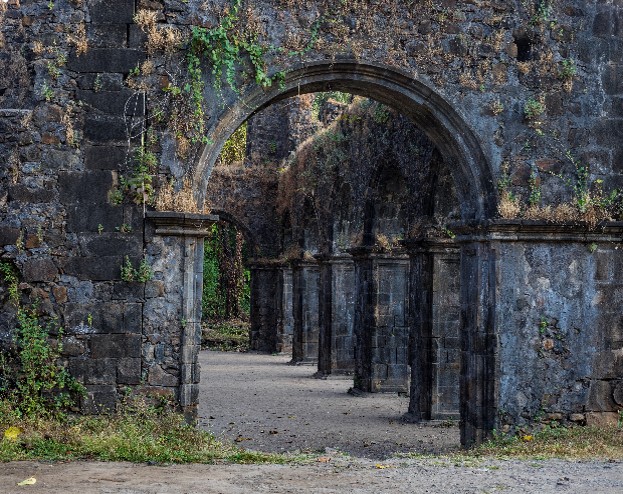 The ruins of Vasai fort will be a timeless Pre-Wedding Photoshoot for couples looking forward to nurturing their nest of love like a forest; dense yet calm. Also, for the love of the band, Coldplay as the HYMN FOR THE WEEKEND song has shot some sequence of their video here only. So, you can sing to your partner that they make your world light up.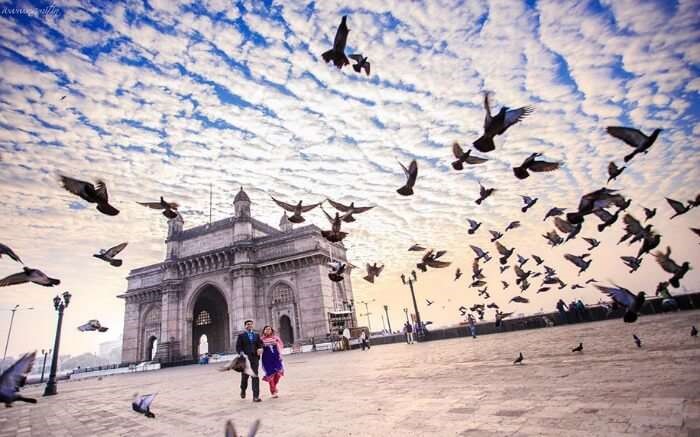 Take a 360° look around this historic monument and you'll find every reason to shoot here. With a bustling street, boats honking, and the ocean in the backdrop at golden hours, just imagine the result of your pre-wedding shoot here! The cherry on the top, you'll get Taj Mahal Palace on the opposite.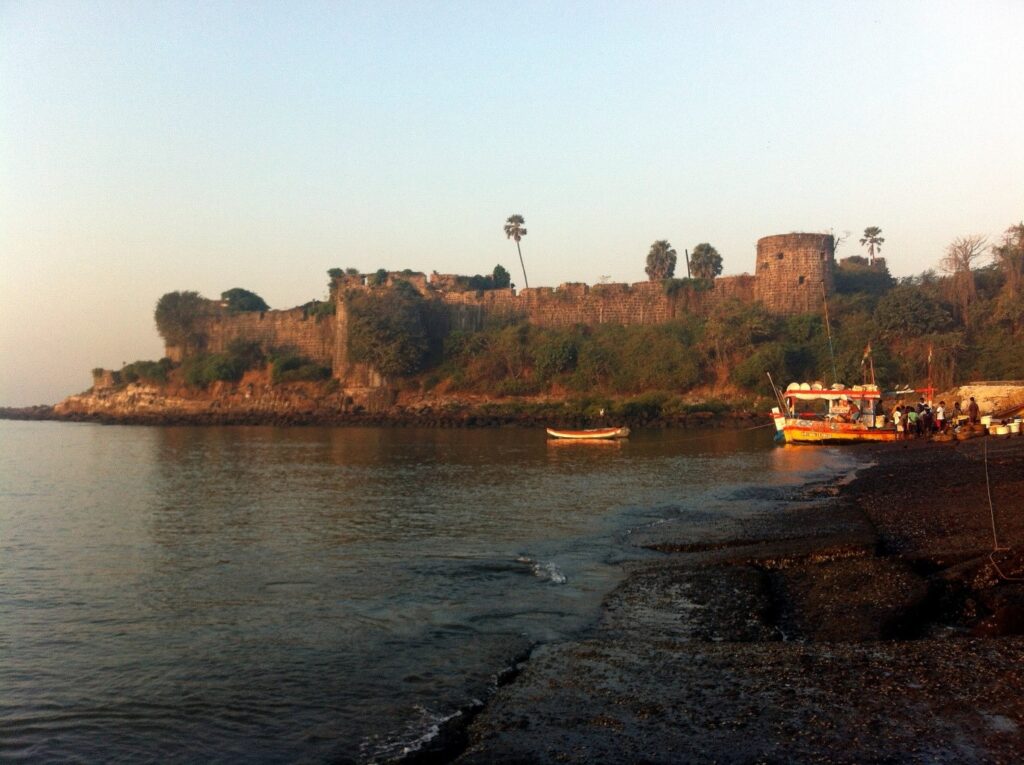 Hosting a pre-wedding photoshoot on Madh Island would be all calm and serene with the dropping sunset on the horizon. Also, Madh Island is home to a number of Bollywood sets.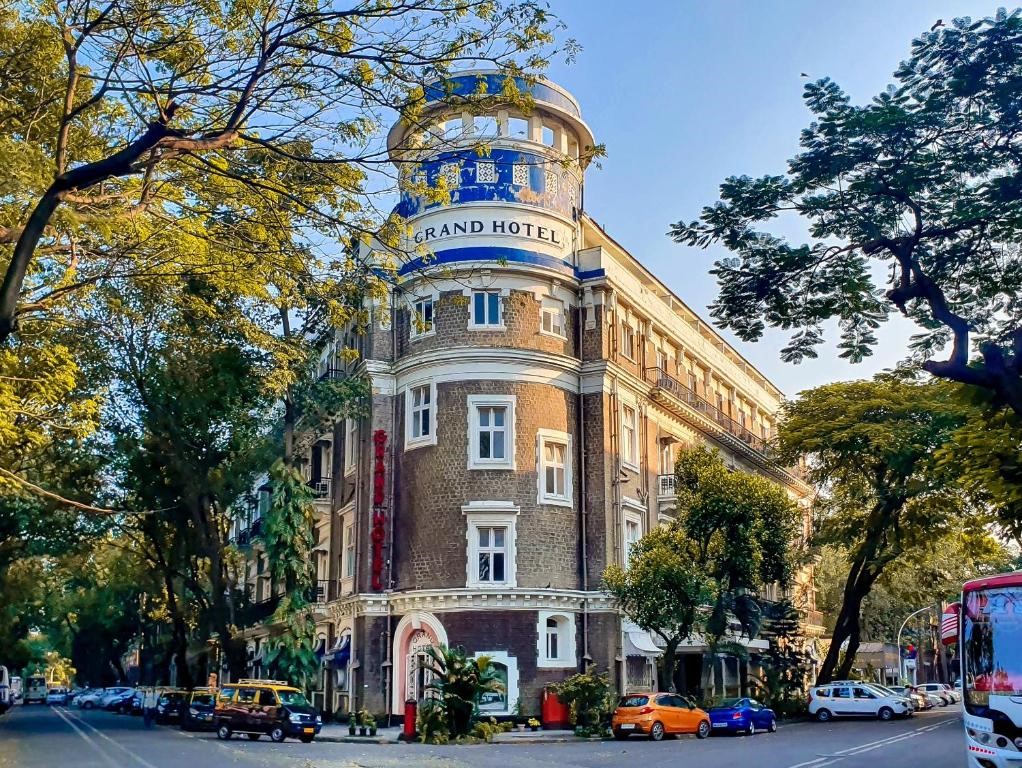 Ballard Estate is a Victorian street style building and it will add up the charm to your pre-wedding rusty yet royal photoshoot.
If you guys were just kids when you fell in love then go for Imagica theme park without thinking twice. Relive the moments of your fairytale love story while getting captured for the pre-wedding photoshoot. 
6- Chota Kashmir in Aaray Colony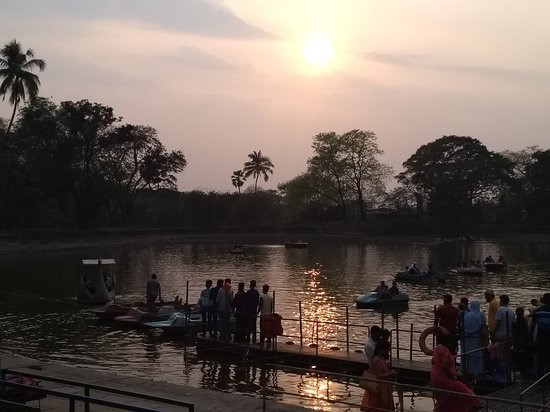 A destination pre-wedding shoot without spending any penny for it. Chota Kashmir is a picnic spot with lush greenery and heavenly adobe where actor Rajesh Khanna's song was shot for the movie, Aradhana. 
7- Bhiwandi – Theme Based Pre-Wedding Location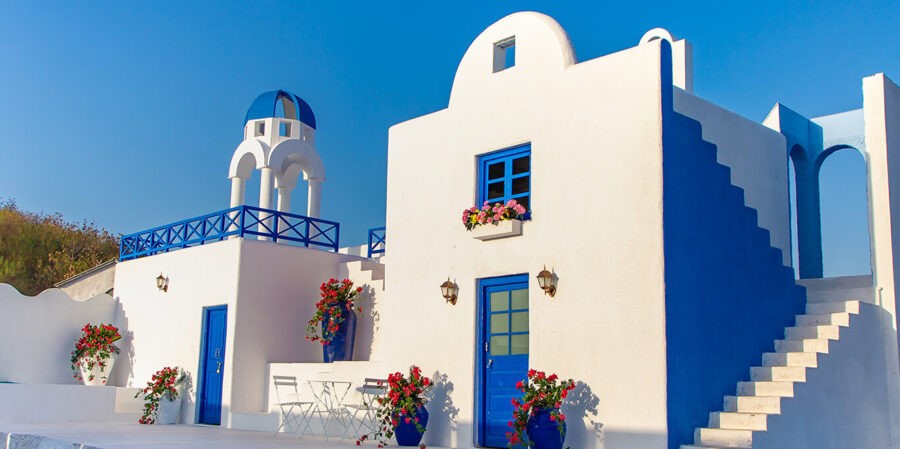 If your budget is lavish and you don't want to visit places then you can choose this pre-wedding spot in Bhiwandi where they have almost 30 sets based on different themes. Surprising, isn't it? From Santorini-a Greek island to regal sets of the Mughal empire. They have it all. However, this place has its pros and cons as the sets are small but provide privacy and is an hour-long journey from Mumbai.  
Bandstand is one of the best places for a pre-wedding photoshoot, the one where you can get a small garden to a huge fort, the background of Worli sea link and Arabian sea adds a pinch of salt to the frame. In Mumbai, many couples have done their pre-wedding photoshoot without much brainstorming.
9- Asiatic Library (The Iconic Staircase appeared in Bollywood films)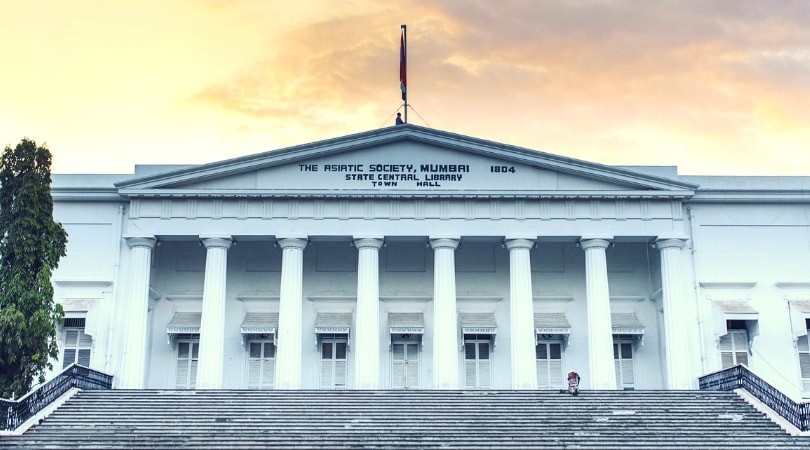 Avid readers who are getting married, assemble here. This place would be perfect for your pre-wedding photoshoot in Mumbai with the white building in the backdrop just like in Bollywood movies. A social butterfly would get perfect clicks here.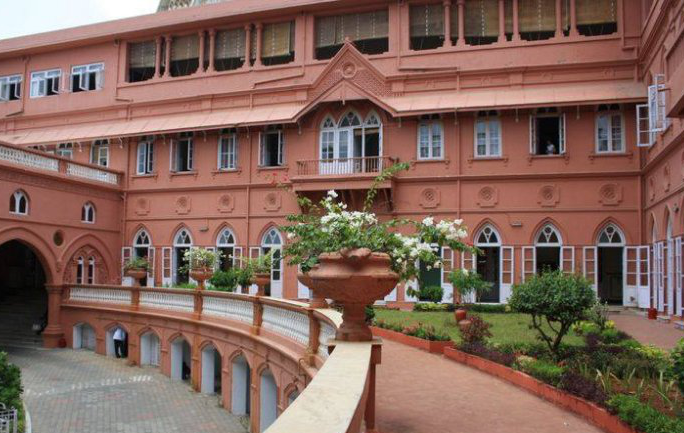 Remember, Hina Khan from Yeh Rishta daily soap and where she went to college? That Sophia College! If you want to showcase #CollegeRomance in your pre-wedding photoshoot then choose this location in Mumbai. You can also recreate some of your college memories in this shoot.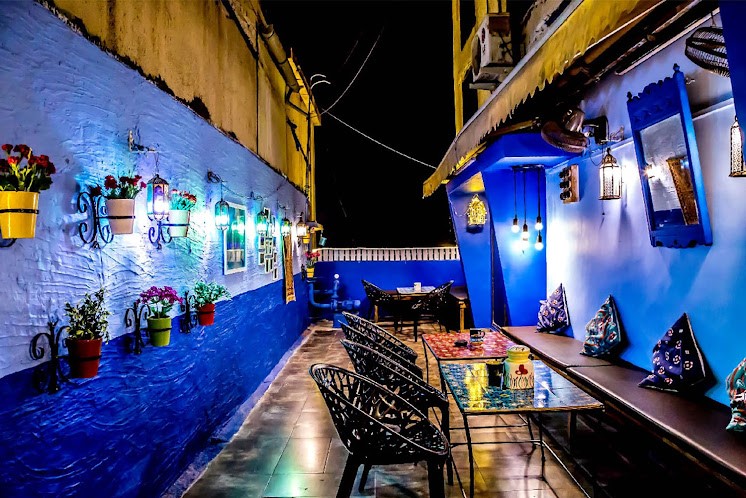 Morocco in Mumbai near Lokhandwala has a vibrant and colorful ambiance which is perfect if you want boho vibes. And personally, I would pick this place as a terrific pre-wedding photoshoot with natural light. No matter what you wear, this place's vibrancy will match itself with your attire. Plus, it never hurts to visit a foreign culture without leaving your country.
12- Forest Hills, Tala (a hillside resort)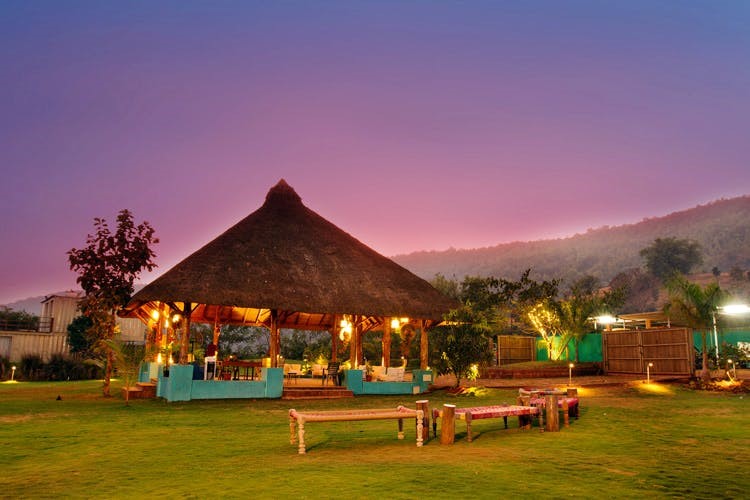 The most beautiful place in the forests of Raigad for your picture-perfect pre-wedding photoshoot is a bit far from Mumbai but worth traveling for 4 hours. Splendid indoors and outdoors with pool, hot tubs, open-air bathrooms, treehouses, tents, and so on. Additionally, if you are a pet lover or have a furry friend, you can bring them here and have a fun pre-wedding shoot with them and cherish the memories forever.