When thinking of Destination Weddings, the locations that first pop in our minds are an intimate wedding by the beachside, a hilltop location somewhere in the mountains, an exotic resort in the middle of nowhere or a royal wedding with all the extravagant titbits in a castle just like they show in the movies. As fun as it may sound a destination wedding can be a total disaster if not executed properly. Be it the venues, the location or other arrangements. Thus, it is crucial to get things done beforehand. Just like if you want to get all the moments of your wedding preserved nicely, then you need to hire someone who knows what they are up to, especially if you have a predecided royal & exotic destination like Udaipur. Here's how you can do it.Getting married in a palace with the Aravallis overlooking your venue and a lake in the background is every girl's dream. We definitely know Udaipur is one such destination that can make this dream of yours come true… Also known as the Venice of the East, Udaipur can easily give a touch of royalty to any wedding celebration. No matter which venue you select for your nuptials there is a high possibility that you will be able to get a lake view. After all, having a natural beauty in the backdrop, while you are taking your pheras, is like adding an additional dreamy quotient added to the entire celebration!
After spending tons of money on all the bigshot arrangements you make for this grand wedding, you for sure would wish to capture and preserve these memories once & for all. We believe that hiring the best wedding photographer in Udaipur or rather in the whole wide world would be the first things on your list as soon as you finalise your venue and dates for the wedding.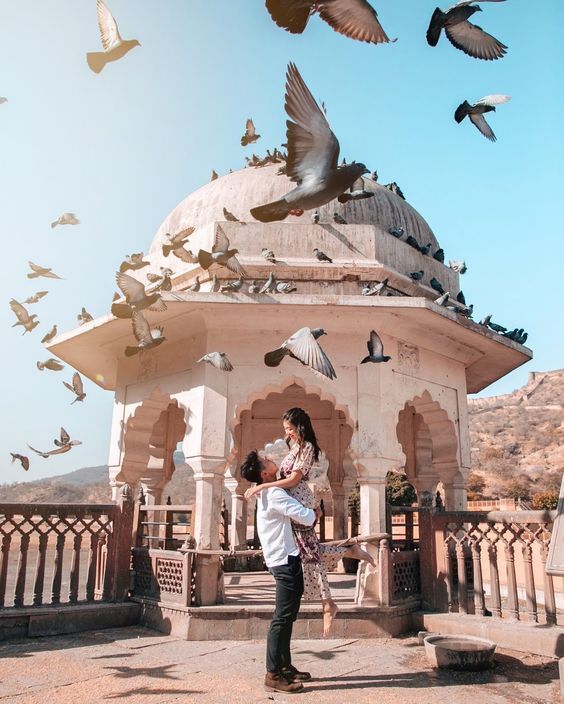 Someone has rightly said 'Where there is a question (like this), there's always a wide array of answers or in this case options!' You want to go with someone from the big cities like Mumbai or Delhi or you could simply go for your aunt's relative whose been pitching for the job since the day you were born. You even have an option in your friend circle and also, do not forget the oldy goldy who captured your parents while they said their vows. As said above there are a wide array of options but don't worry here's how you can sort it.First & foremost, decide whether you want to call a team to the destination from some other city or you want to hire someone in Udaipur. Weigh the pros and cons of both options. For sure if you take someone from another city then they surely will be someone you know and trust. You are quite acquainted with their work or at least someone you know and trust is. This makes you comfortable around them which will for sure make the whole experience a pleasant one for you and your partners. However, they might not know the location so well & of course, they will ask or charge you for all their travel and accommodations needs. This can be a little expensive for you.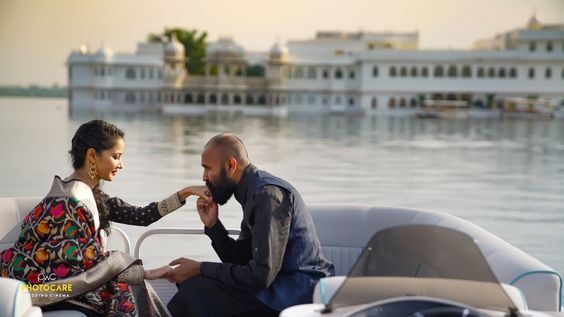 On the other hand, if you hire a Wedding Photographer in Udaipur itself then they for sure will know the venue and some exotic less explored wonders which can give you an edge during your Pre-Wedding shoots. You will for sure get affordable wedding photography packages in Udaipur but you might have zero to very little time to get to know them and bond with your photographers. The comfort levels might not match that of the Wedding Photographer from your city. The choice is yours to make in the end.If however, you choose to hire someone from Udaipur then do keep in mind the following things. See whether or not they have shot before at your wedding venues. Meet the team at least a month in advance to get to know them better, so that when you go for pre-wedding and wedding shoots in Udaipur you and your partner are comfortable enough around them. Look and try and find the best styles or kinds of shoot you want. Go through their portfolios well before making a confirmed booking. Make sure the photos in the portfolio belong to the photographer who is shooting your wedding and not someone else's from the team. Confirm the deliverables beforehand to save yourselves from the last minute hustle and post-wedding troubles. Speak up and ask your doubts. Feel free to discuss every minute detail because it is your wedding after all & there's nothing wrong if you want certain things done in a certain way. If your chosen team is experienced enough, they will for sure help you out with everything.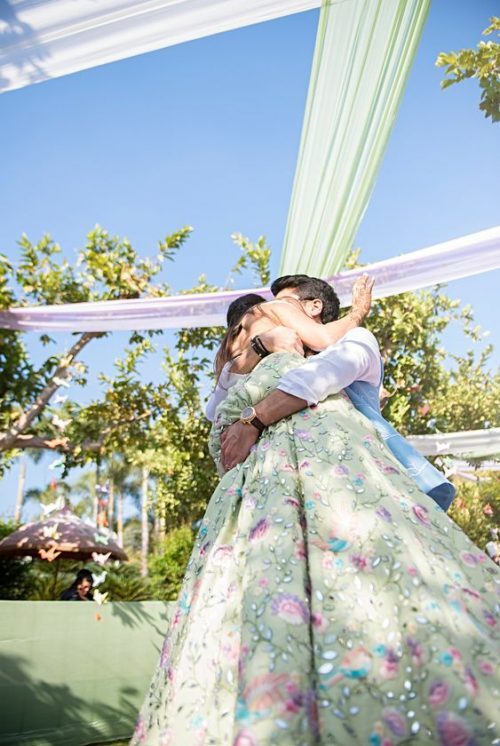 We hope we were able to sort the basics for you. Your wedding is one of the most important occasions in your life and if you are planning a destination wedding in Udaipur, hiring a wedding photographer in Udaipur is just as important a task. After all, you do want your wedding to be captured in the most amazing way possible and you can not afford to miss a single moment of it.Photographers are the main essence of pre-wedding & wedding photoshoots be it a wedding in your city or a destination one. Without a professional photographer, you cannot have the magical photoshoot you yearn for. This makes choosing a 'right' photographer as important as choosing the right location. We here at Akshit Photography, cover all your wedding photography needs. From choosing the correct location to clicking beautiful photos, we do it all. We serve you by giving you the best wedding cinematography and photography experience.