Top 40+ Pre wedding Shoot Locations in India 2022-23
A pre wedding shoot is a golden opportunity for a couple to capture the essence of their love and turn their youthful interactions into timeless pre wedding shoot memories that will forever be cherished. While the beauty of the lands far away leaves plenty of options, India's diverse landscapes, lush gardens, rich heritage, and cultural places spread a luminescence of grandeur in all the pre wedding photoshoots.
While some pre wedding shoot locations are quite well-known in India, many hidden gems still aim to enhance the serenity of your ads. Ranging from a tropical setting for a romantic photoshoot for couples to royal pre wedding shoot locations, we have a plethora of prewedding photoshoot ideas, Let's have a look.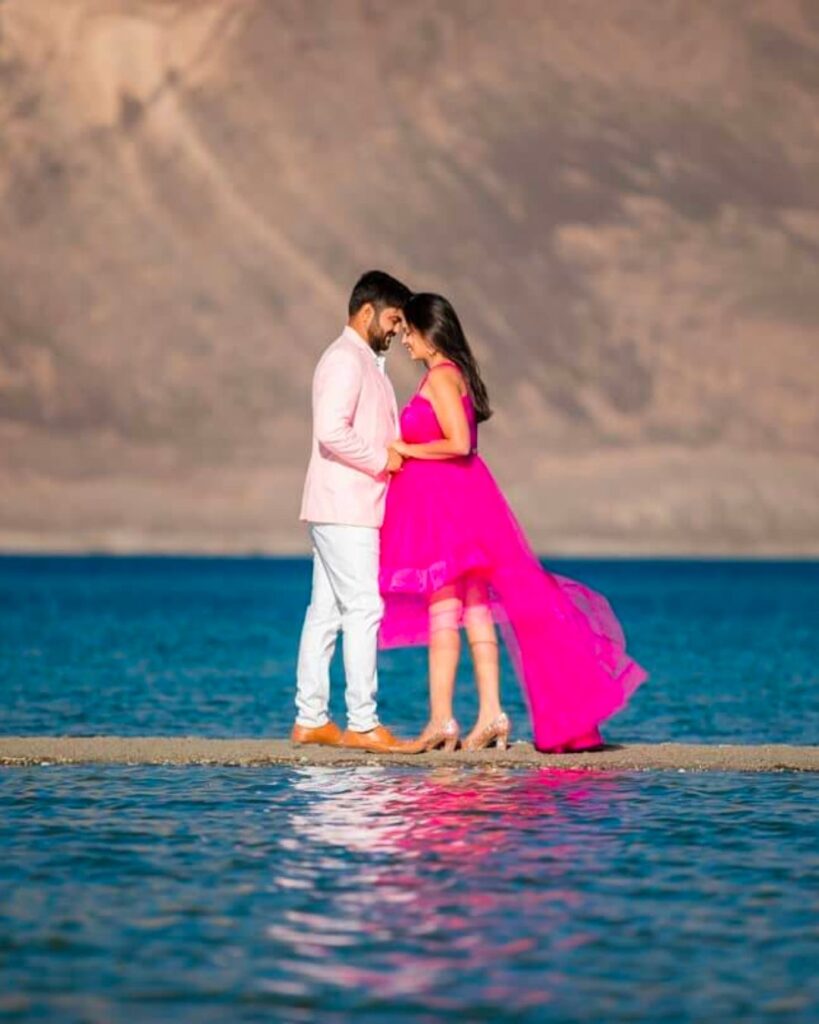 best places for pre wedding shoot in India
Pre Wedding Shoot in Jaipur
The all-famous Pink City is a beacon of capturing all the beauty of the world behind the lens. It's crowded by hopes and the prayers of historical beings that once lived, leaving in their path the beautiful forts and palaces that still reek of the love of the olden times and seek to welcome more love. The perfect blend of enchanting greenery, plentiful markets, and beautiful palaces. best places for pre wedding shoot in India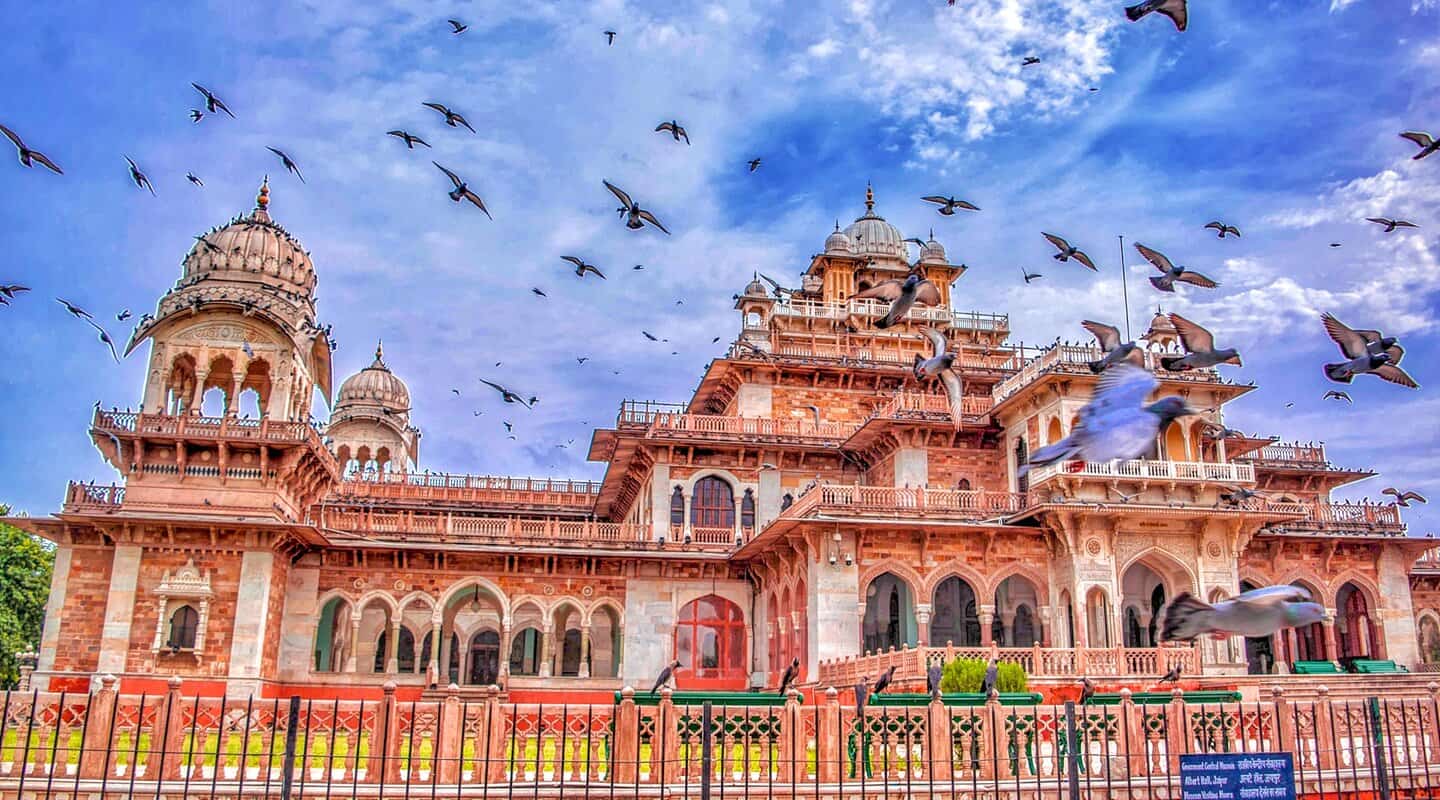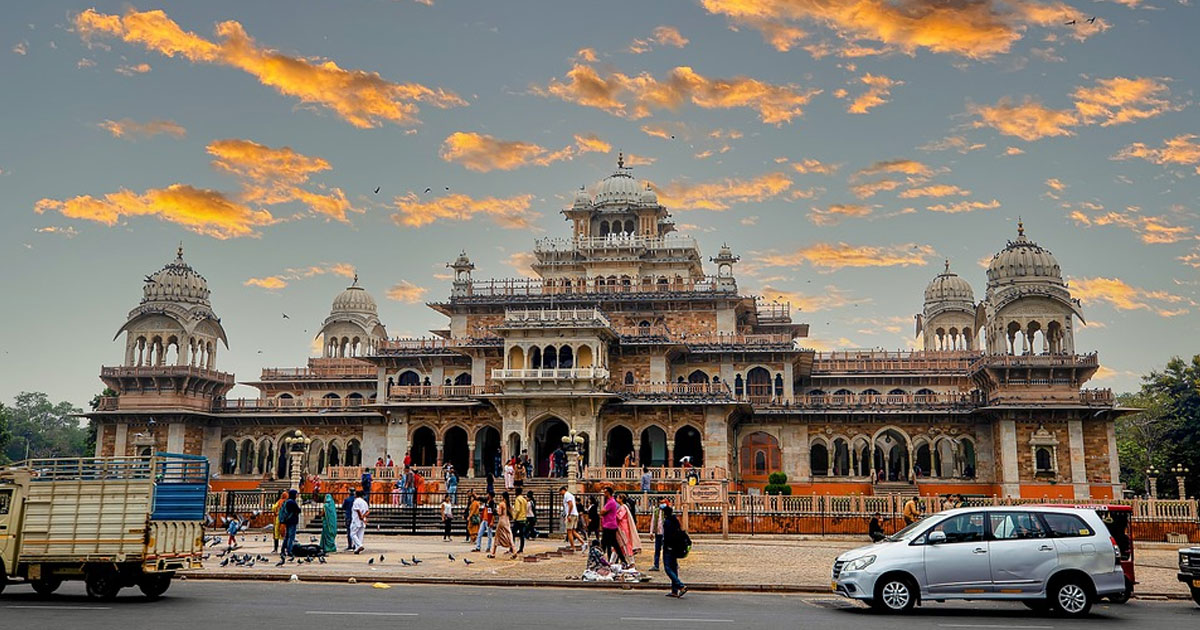 Nahargarh Fort Pre Wedding Shoot in Jaipur
This fort is a beautiful location for romantic photoshoot for couples. The hilly location provides an enormously widespread view of Jaipur lined perfectly by the Sun. Its royal courtyards, tall fort gates, majestic walls, and motifs on the walls add a regal charm to pictures. 
 The versatility of this pre wedding shoot location is inviting: Your pre wedding photos can feature the artistic walls of the palace and the widespread view of Jaipur city. A perfect spot for a sunset pre wedding photography.
Hawa Mahal Bridal Photoshoot in Jaipur
Hawa Mahal is a masterpiece of ancient craftsmen. The Jharokhas and balconies are spectacular and reflect the grandeur of a bygone era that allows you to infuse the essence of many love stories that have passed into your own through your wedding photoshoot.  
Mubarak Mahal is a place that portrays auspiciousness. This part of the City palace allows many opportunities for beautiful prewedding photos.
The archways of Hawa Mahal present a sense of artistic nostalgia. They were carefully built for royal ladies to gaze at the outside life and are the perfect place for a bridal photoshoot.
Pre wedding Photoshoot at Udaipur
Udaipur, famous for its lakes, architecture, and regal locations, has many key locations to offer for dreamy couple poses.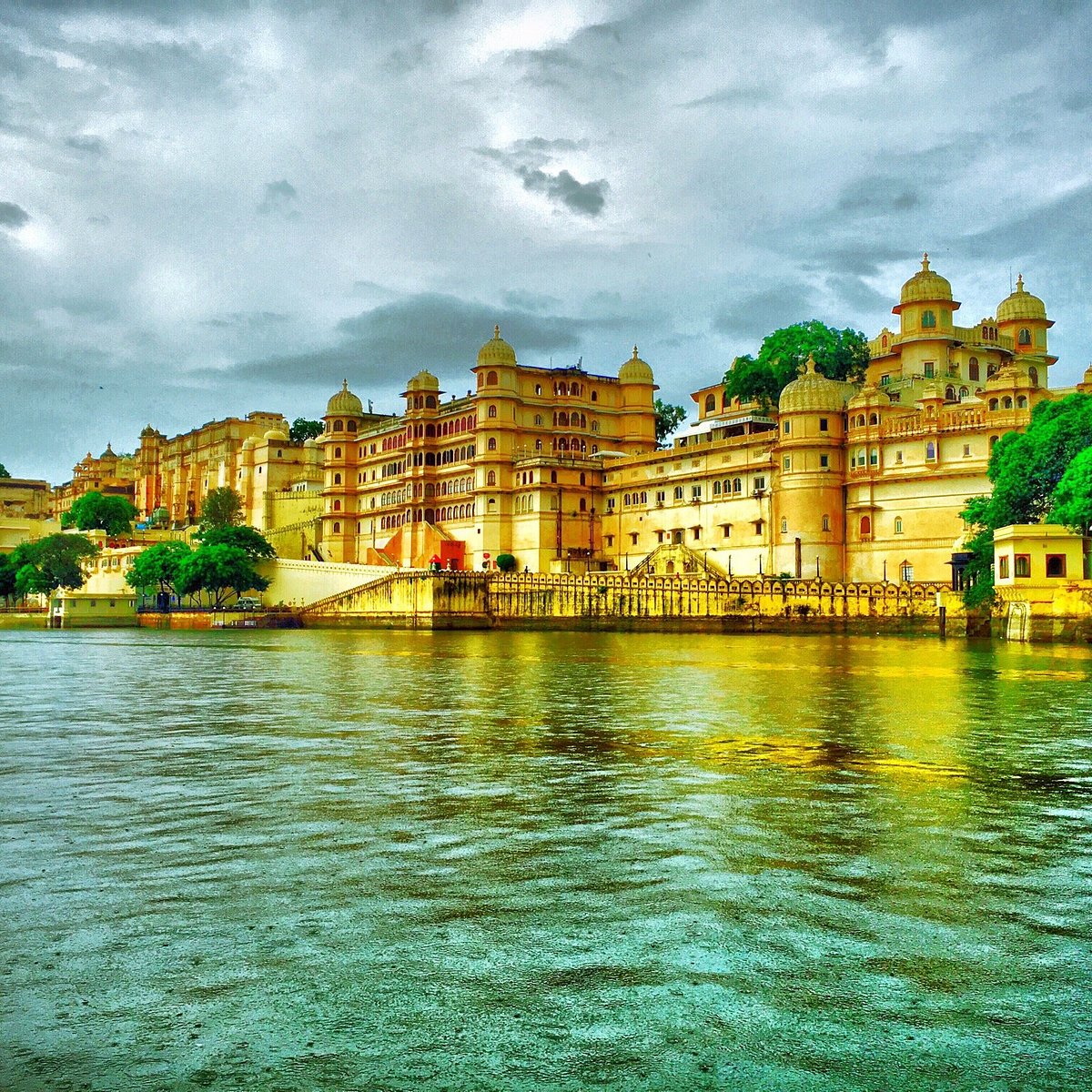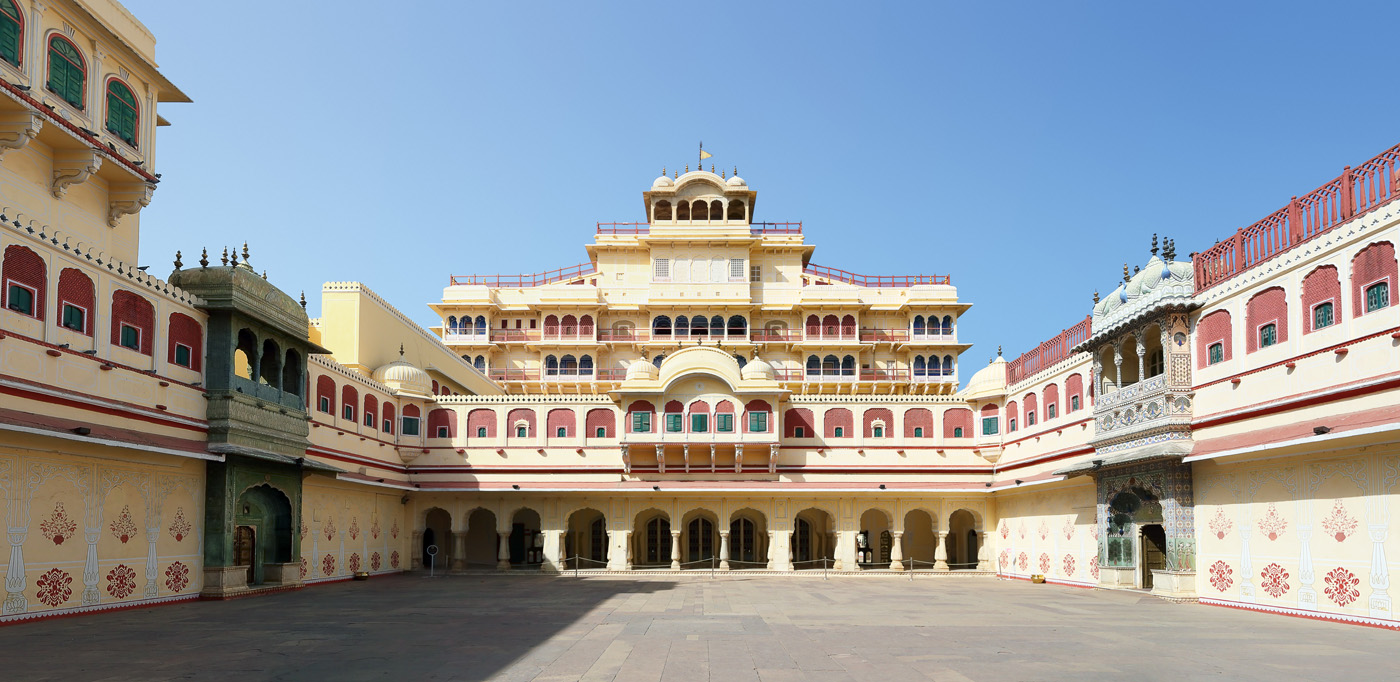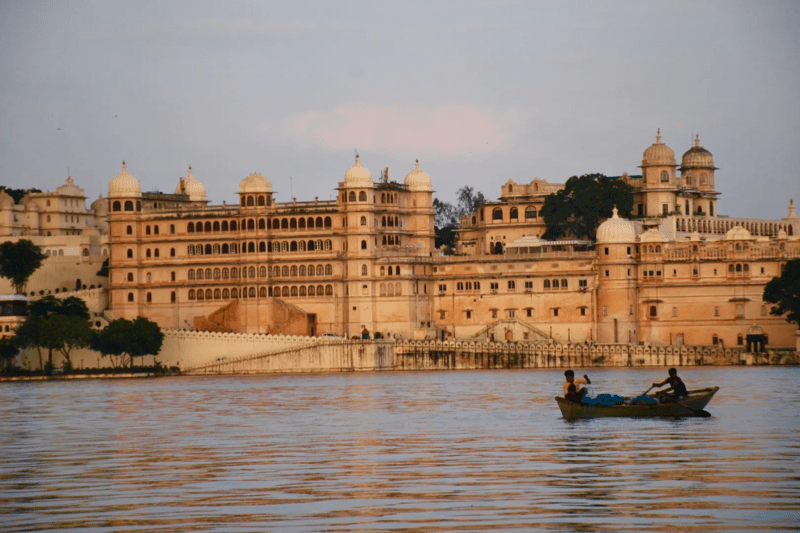 Pre Wedding Shoot at The City Palace
The exquisite gem of Rajasthan, the City Palace, is a place of wonder and awe. It poses a unique blend of two famous historical elements, the Rajputs and the Mughals.
Pritam Niwas Chawk is a picturesque spot for pre wedding photography, It connects four themed gates that are a reflection of four seasons.
Best Prewedding location in Udaipur : Lake Pichola
The glimmering and enchanting Lake Pichola connects the two well known places of Udaipur, The City Palace and the Jag Mandir Island. 
The crystal beauty of the serene water of the lake makes for the perfect boat romantic photoshoot for couples. Let your love reflect in the body of nature through a variety of beautiful poses like couple poses in saree of the to-be bride widespread behind her like a royal veil as the couple embraces each other on the boat.
Pre Wedding Shoot Locations in Agra
Agra, a city nestled in Uttar Pradesh and wrapped in eternal love, is the writer of iconic Mughal love stories that are recalled time and time again. Among the many enchanting locations, one cannot amiss the iconic pre wedding shoot location. 
The Taj Mahal immortalizes all love stories that surround it. The white marble of the Mahal is stained by the love that knows no bounds. 
Romantic Taj Mahal couple photography is an inviting trend and for good reasons. The intricate carvings and beautiful structure of the palace leave everyone in awe. Pre wedding shoot stills reflected by the waters of the holy river Yamuna are not only a blissful concept but also a wholesome one.
Pre Wedding Shoot at Rishikesh
Rishikesh, nestled in the lap of the Himalayas, stands out in this list through its mesmerizing beauty and spiritual ambiance.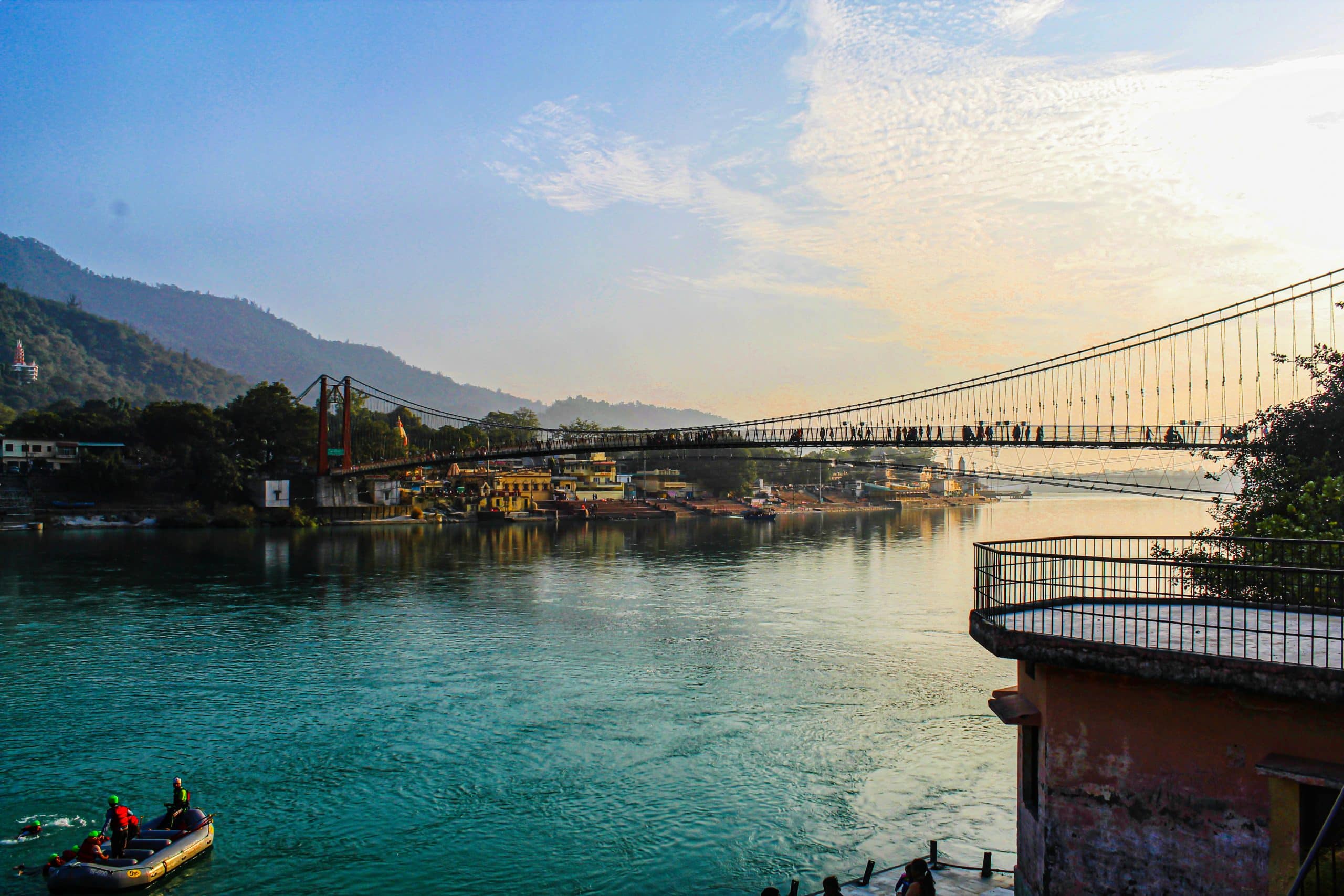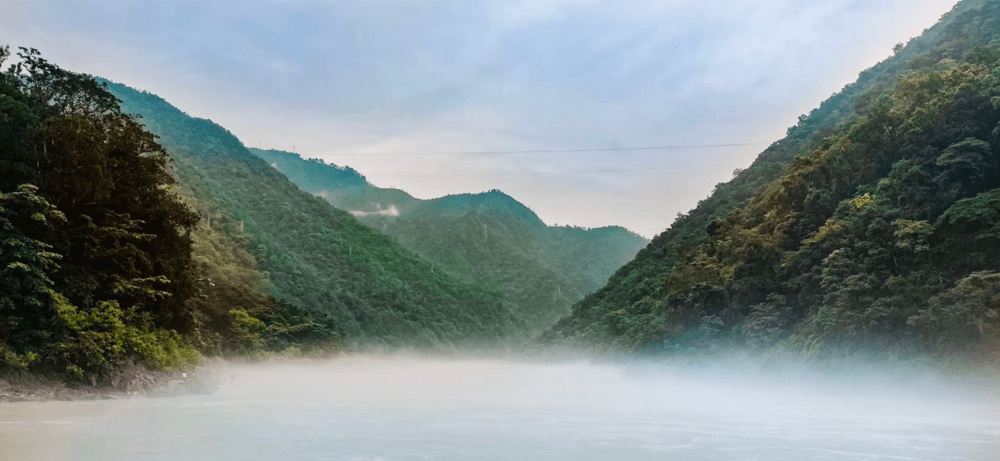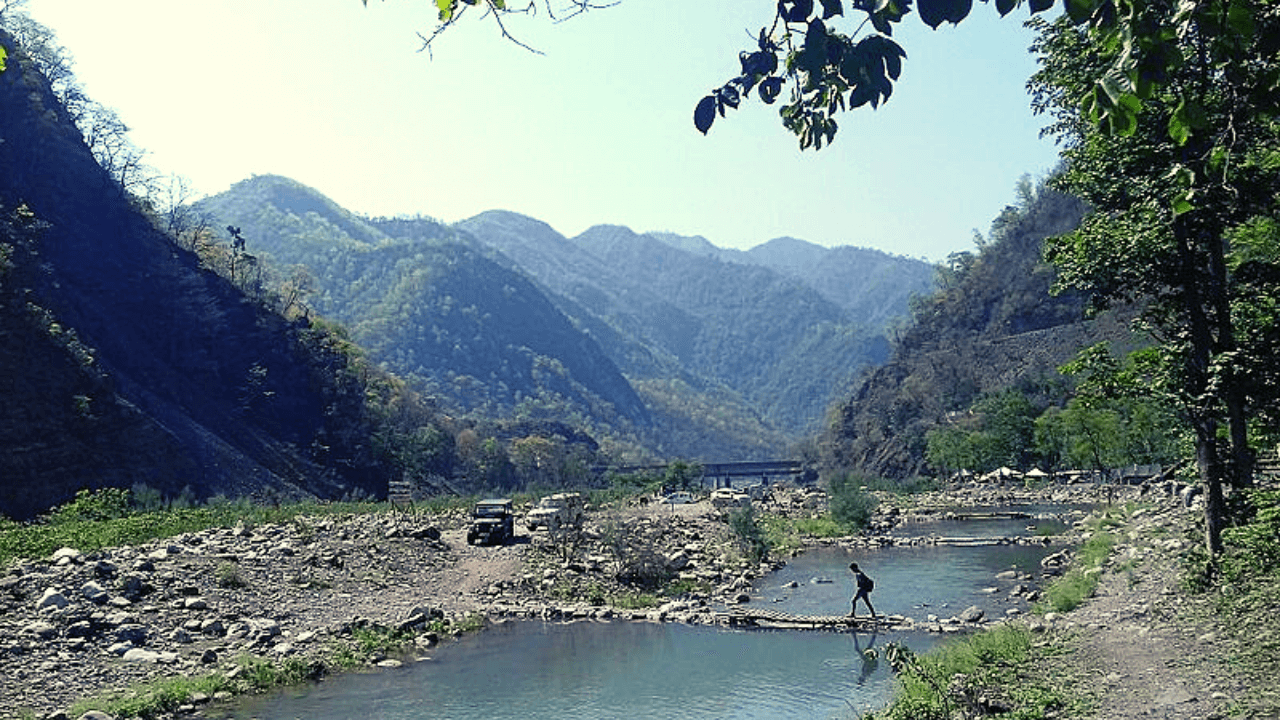 Lakshman Jhula & Ram Jhula in Rishikesh
These two marvelous bridges signify the essence of a beautiful love story, two pathways seamlessly blending to create a perfect effect. With its views of the Ganges river, chilly hills, and the widespread city of Rishikesh, it is a gorgeous and complementary location. 
Its spiritual essence, as portrayed by its name, is another reason for the prewedding photoshoot idea.
Best Pre wedding location in Rishikesh : Shivpuri
Shivpuri, a hidden gem, is nestled in the goodness of nature. The abundant forests not only are perfect for outdoor marriage stills but also a beautiful spot to visit with your partner.
The town of Rishikesh is also very famous for its Yoga retreats and water activities. So pair with your partner in sporty shoes and get ready to capture some adventurous pre wedding photos.
Humayun's tomb Pre Wedding Shoot Ideas
Humayun's tomb is an elegant pre wedding shoot spot for architectural grandeur.  The place has suitable amenities and corners that would put a star in your pre wedding photos.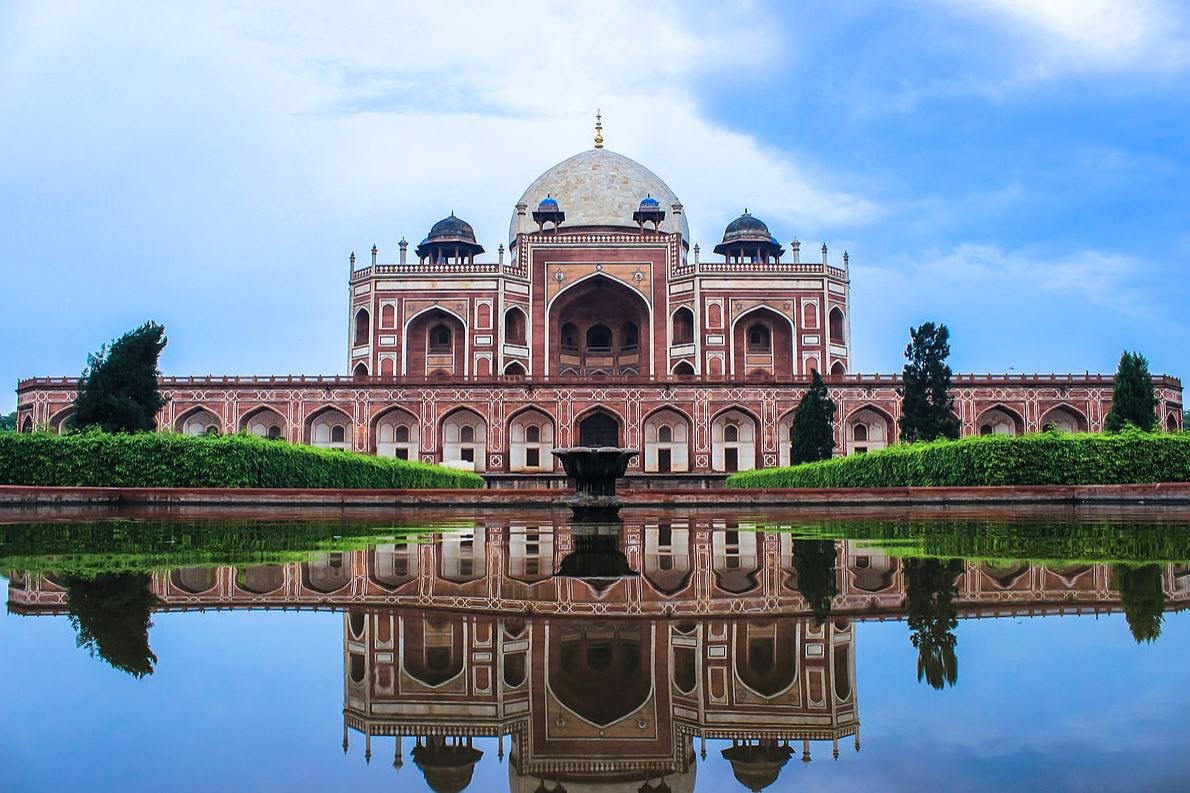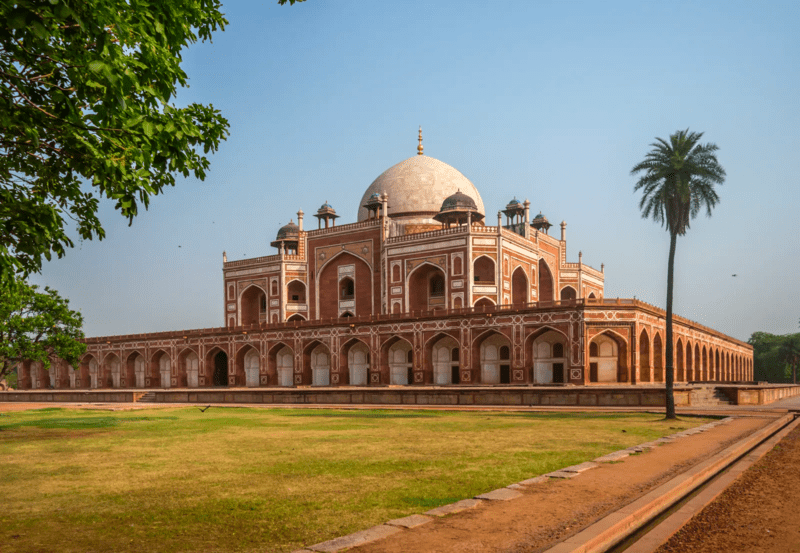 Best Prewedding location in Delhi : Bu Halima Gateway
It is the grand entrance to the Mughal emperor, Humayun's Tomb, and serves as a majestic background for your couple photos. 
Outside and the wall exterior of the restricted is a wonder to behold and the artistic designs are camera-worthy.
Pool and the Garden: Humayun's Tomb has lush gardens and a pool that can be artistically used to capture unique prewedding photos. This is best places for pre wedding shoot in India. The serene symmetry of the tree-lined pathways can be a refreshing and refreshing retreat for the couple, especially during the golden hour.
Ladakh- A Stunning Pre Wedding Photoshoot Location
Thiksey Monastery : Ladakh
The calmness of this place is unmatched, making it an ideal pre wedding shoot location to capture the serenity and calmness that comes with the commitment of sharing a lifetime of love and respect with a person. Consider putting the inspiring elements of Thiksey Monastery into your pre wedding photos.
Nestled in the snowy peaks of the holy Himalayas, the Thiksey Monastery is a spiritual emblem with a soothing aesthetic. The intricate gold and white blended with its architecture is a sweet treat.
Best Pre wedding location in Ladakh : Nubra Valley
Nubra Valley, with its stark dark terrain and the presence of Shyok River, is a contrasting stunning space waiting to be captured in your wedding photos Indian.
The Diskit monastery : Nubra Valley
The Diskit monastery in Nubra Valley gives a beautiful representation of Tibetan architecture along with an inviting Tibetan welcome. The Monastery also provides a panoramic view of the Valley.
Pre Wedding Shoot in Kumarakom, Kerala
A destination renowned for its backwaters, Kumarakom, is an ideal location for majestic photo poses. It's a nature's bounty, this pre wedding shoot location. 
Surrounded by paddy fields and tall Coconut trees, the waters of Kumarakom are the ideal location for outdoor marriage stills. Guide your pre-wedding photographer to take a few shots of couple poses in saree, the saree being a panetar or a silk piece. 
Kumarakom is also a one-stop destination for bird and nature lovers, with the most stunning sunset views and bird sanctuaries for beautiful diverse species.
Pre Wedding Shoot at Havelock Island, Andaman
The secluded Island is a great spot for some quality time and an opportunity to capture wholesome couple photos. The serene beaches of the island are covered in glittering sand and crystal waters. The soft hues of the beaches create a mesmerizing contrast resulting in cinematic stills.
Its lush tropical forests, vibrant coral reefs, and diverse marine life offer endless opportunities for capturing love amidst nature's wonders. Imagine having your pre wedding shoot photographs taken amidst dense greenery, with the gentle rustling of leaves as a backdrop.
If getting a pre wedding shoot done means also having a blast for you, then you would love the adventurous activities of Havelock Island. The best moments are captured candidly, spotting a rare fish while snorkeling or learning a new skill together such as paddleboarding make up for rare reactions that turn into the best of wedding photoshoot bits.
Neemrana fort- A Rajasthani Pre Wedding Shoot at Neemrana Fort
Neemrana Fort is a timeless setting to capture your story. This cherished spot has captured centuries of royal history and it is rugged with the love of many residing among its carefully constructed walls.
It is a true representation of the olden times of Rajasthan, the carved facades, the archways, and the many balconies. There are endless backdrops in the Neemrana Fort such as the wide terrace area, the pools, and the gardens reflecting the sunny hues which can suit your vision, however diverse it may be. 
It is a convenient place. The location provides a reserved range of accommodations that can be obtained to avoid the intrusion of other tourists and have a peaceful time without any consciousness. Along with that, The Neemrana Fort resides atop hills and hence allows a widespread view of the area surrounding the fort such as the Aravali Range.
Pre Wedding Photoshoot Locations in Delhi
Delhi, the heart of India, is a city that has witnessed many love stories, tragic or otherwise. The prints of all these heartfelt love stories have left their imprint in ways of beautiful historical sites that enhance the love of all beginning a new journey.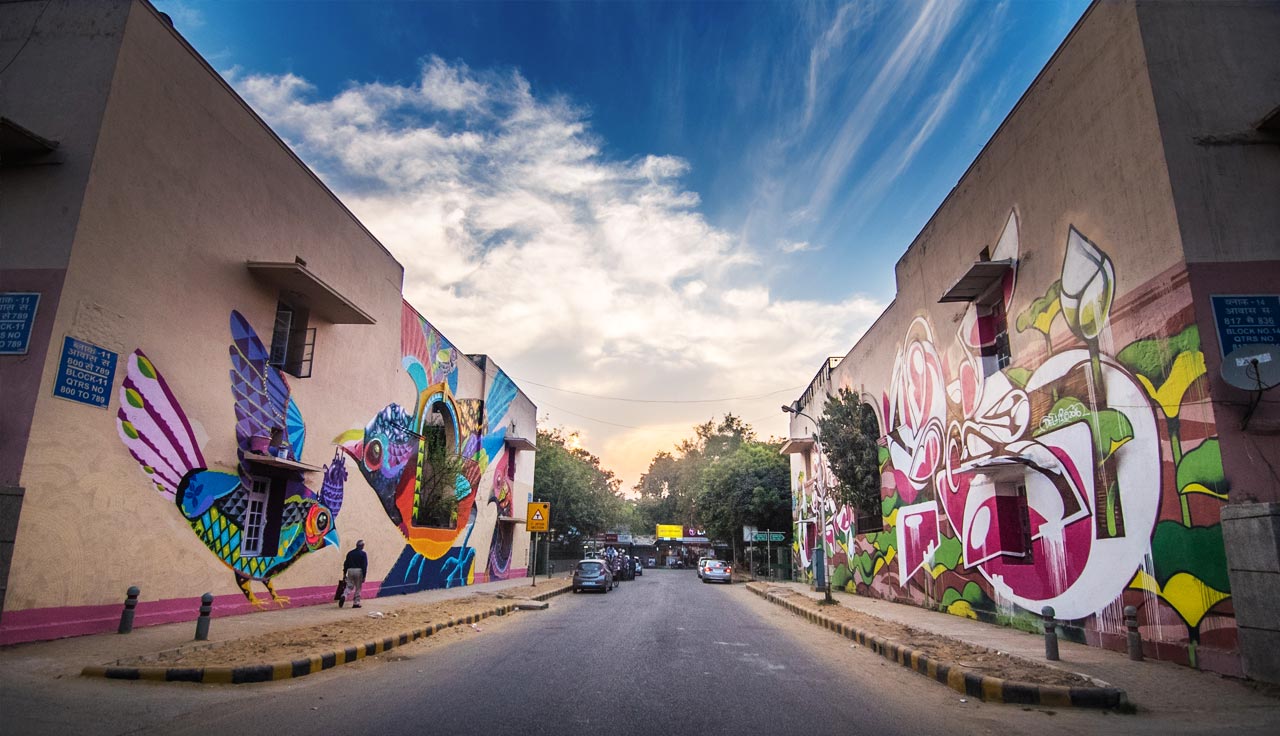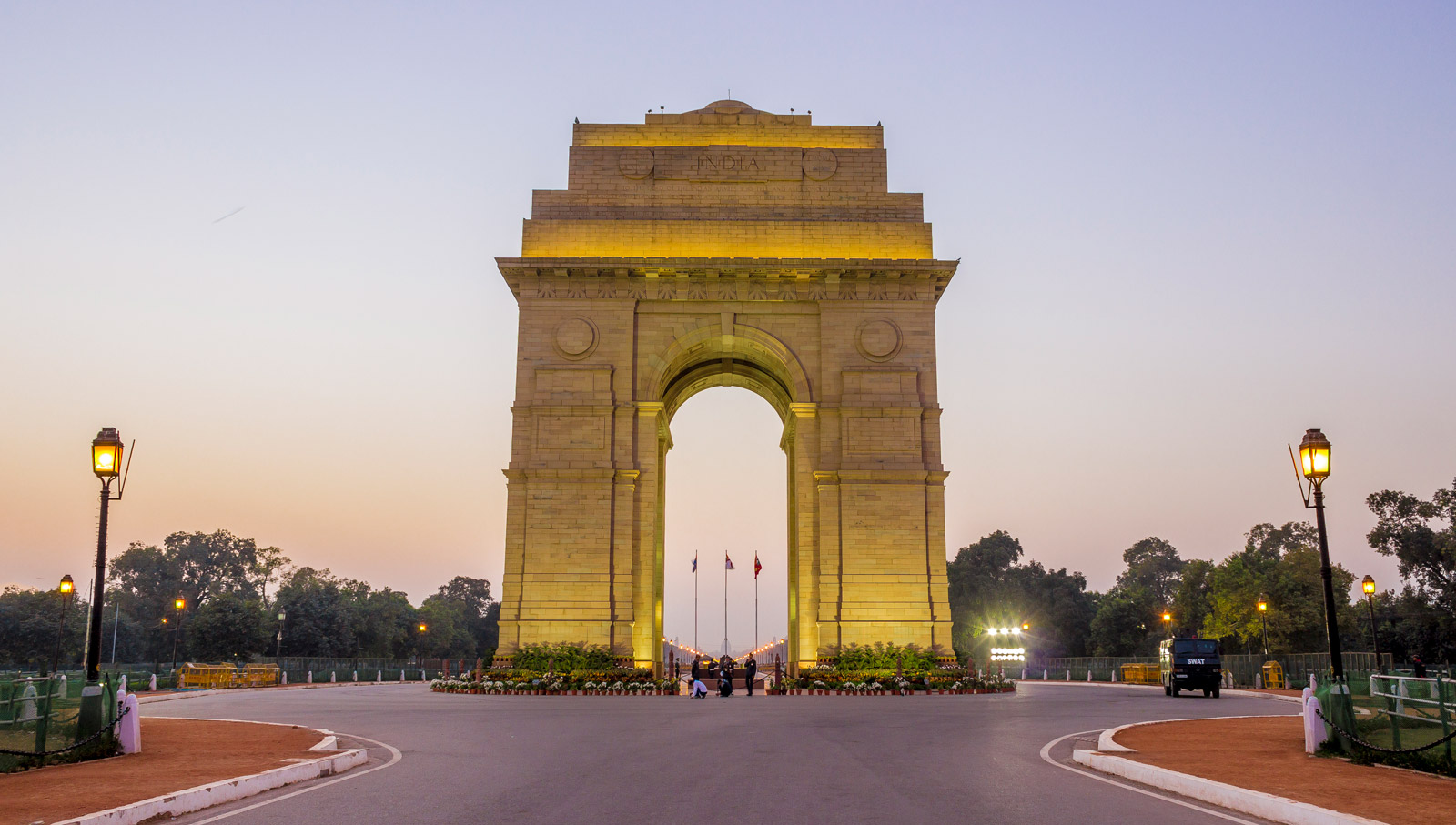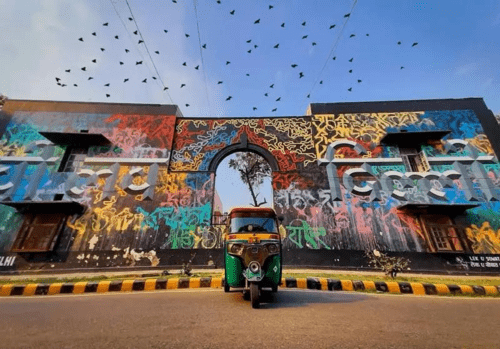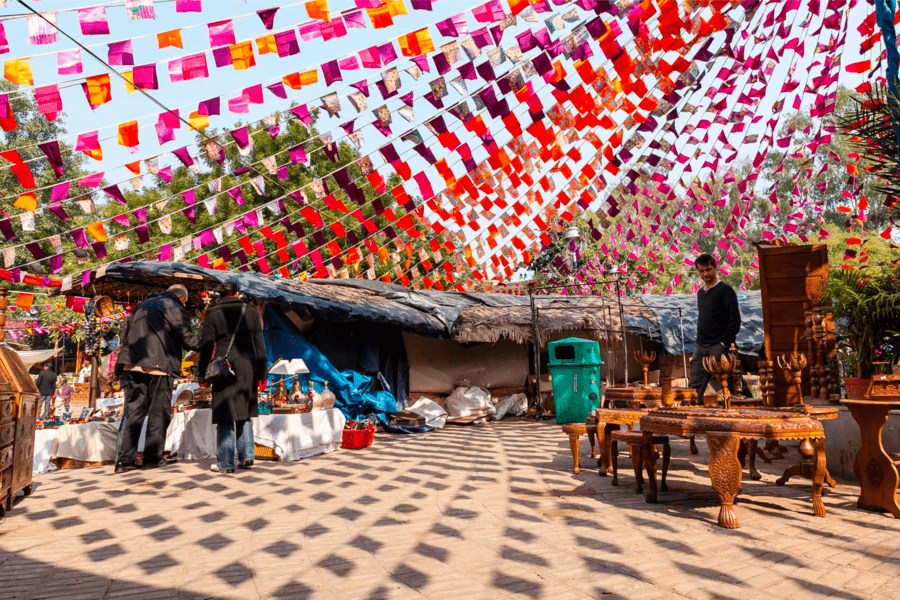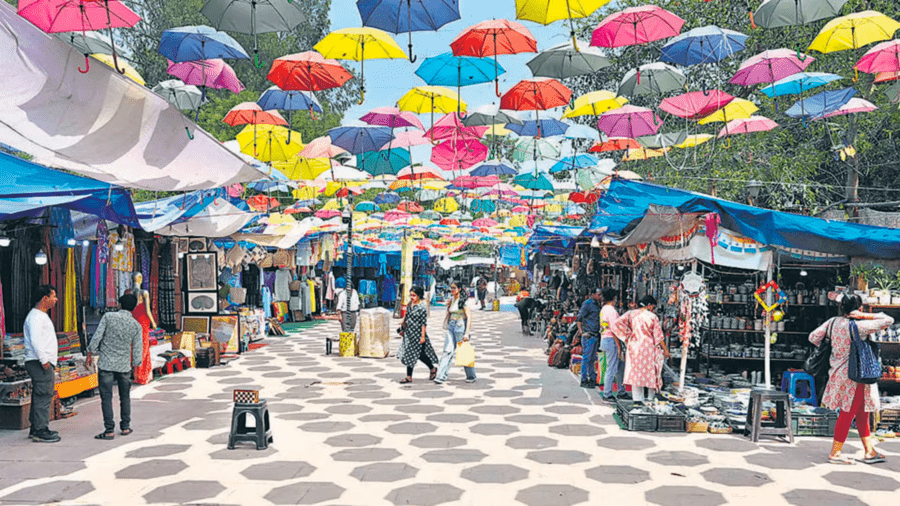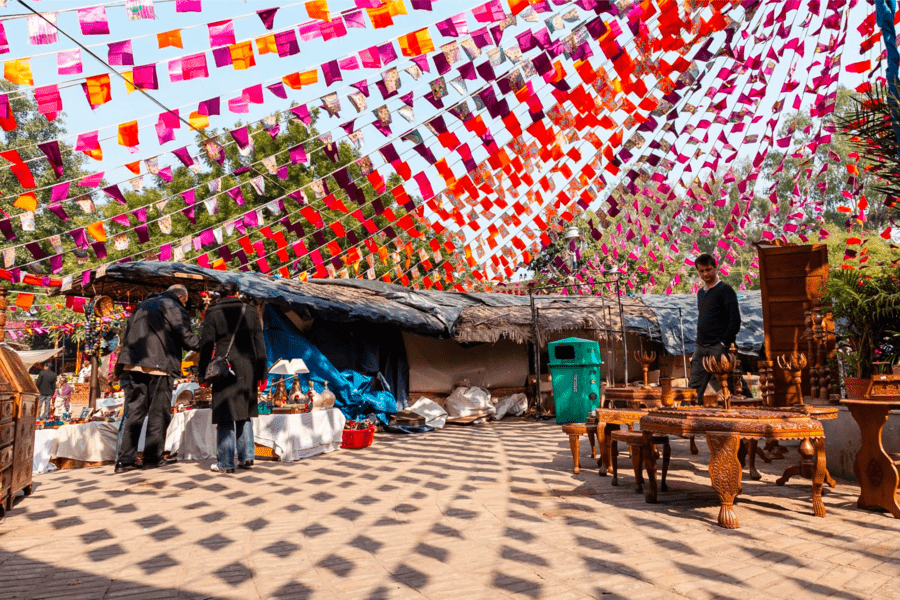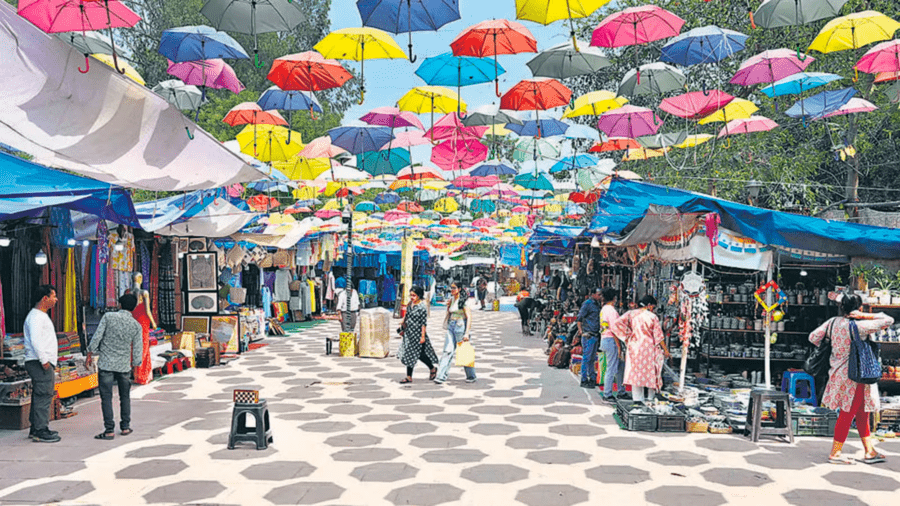 While the regality of tombs and romantic Taj couple photography are running trends on their own in the world of pre wedding photoshoots, why not opt for something unconventional? The domesticity of India is one of its most wholesome qualities and the Dilli Haat represents just that. 
It is a vibrant location filled with colorful bangles, traditional attires, Jhumka shops, and the dreams of many vendors. It features the unique crafts of India in a wide array of forms such as carpets, textiles, and festive clothing. Incorporate these beautiful artworks in your backdrops and twin with your partner in desi clothes and get ready to pull out some quirky poses. 
Whether those poses may be feeding each other relishing the chaat of the Dilli Haat or the bride-to-be trying the all-famous Jhumkas as her partner gazes delightfully. The market does not only sell commodities but many little moments for sharing love and the best part? They are free. 
Pre Wedding Shoot Locations in Goa
The tropical delight of India, famous for its nightlife, Goa is the perfect pre wedding shoot location. It welcomes kids, bachelors, and couples alike.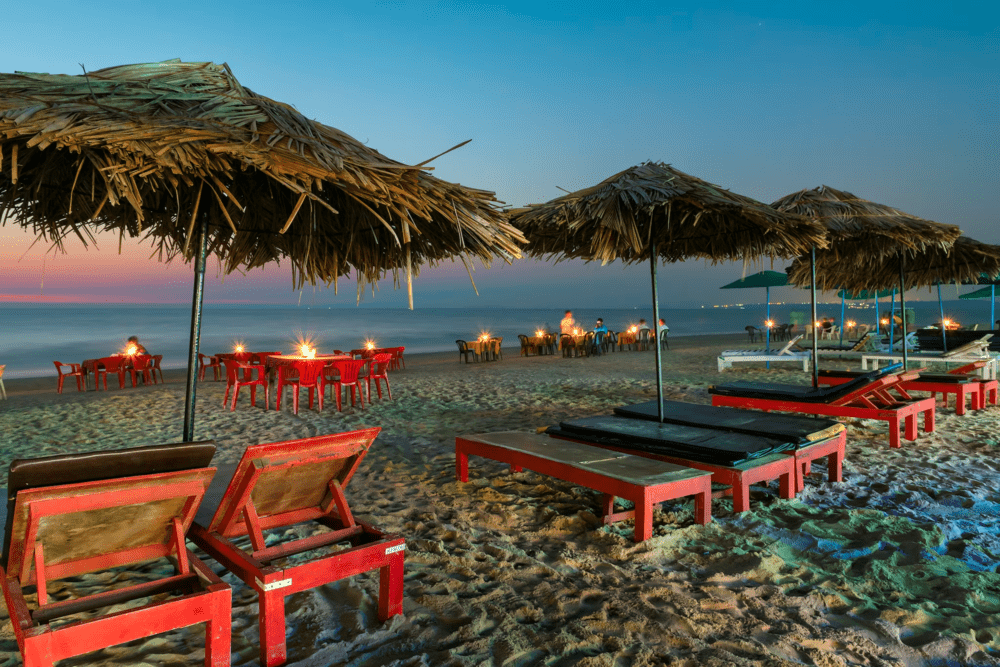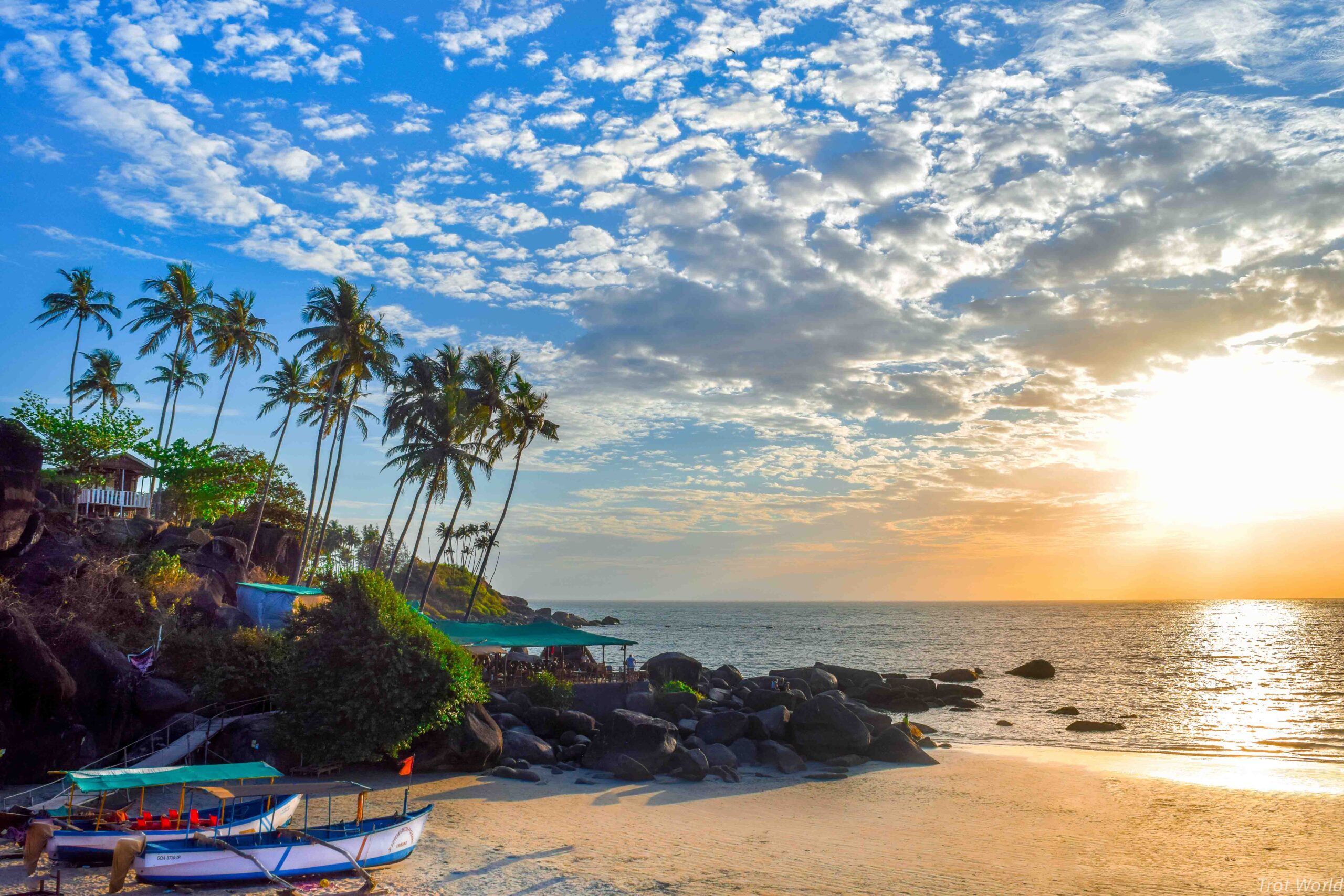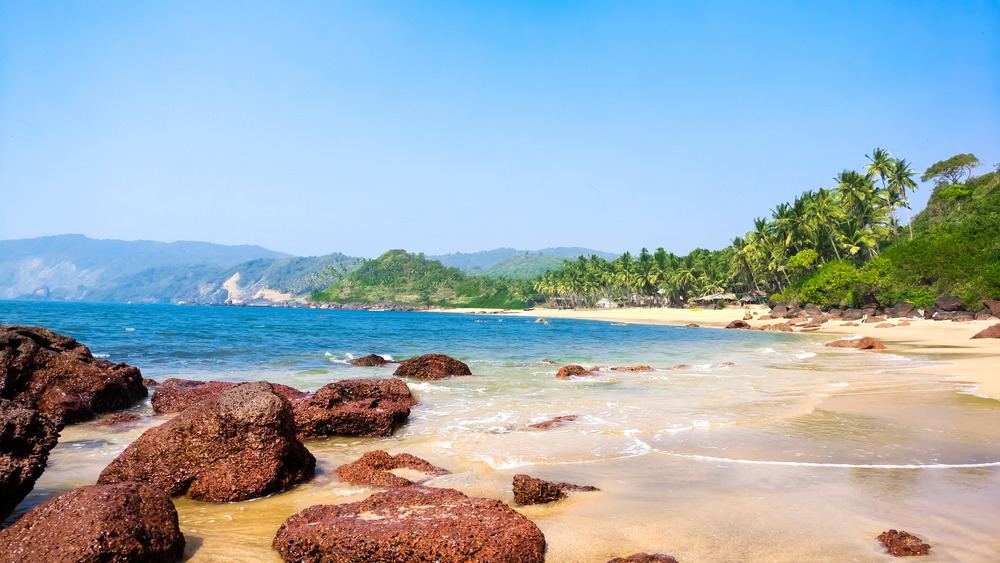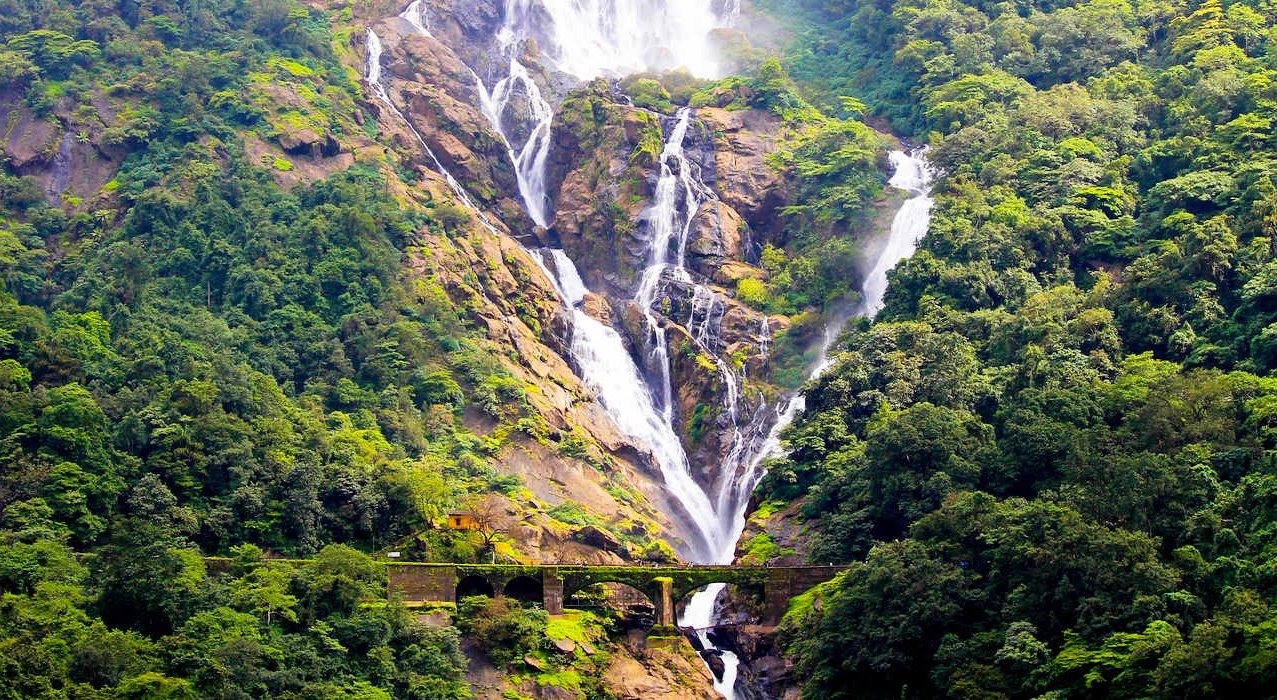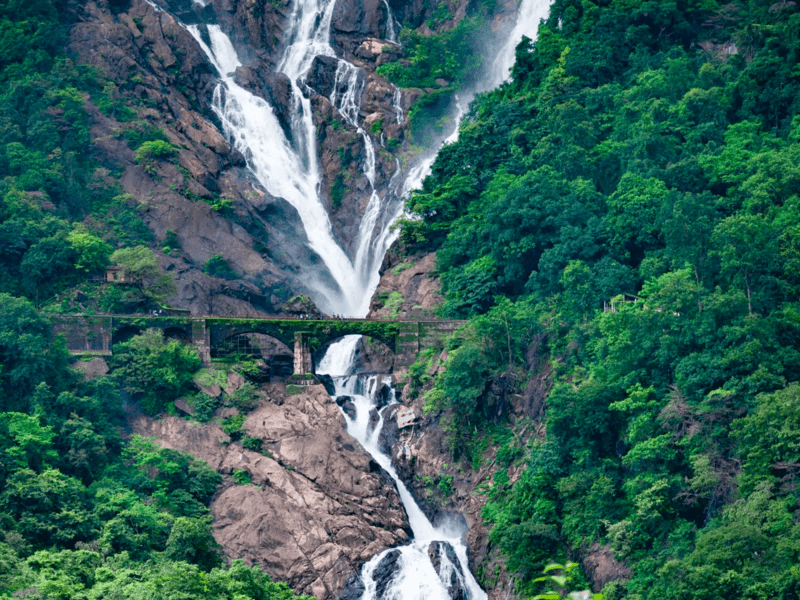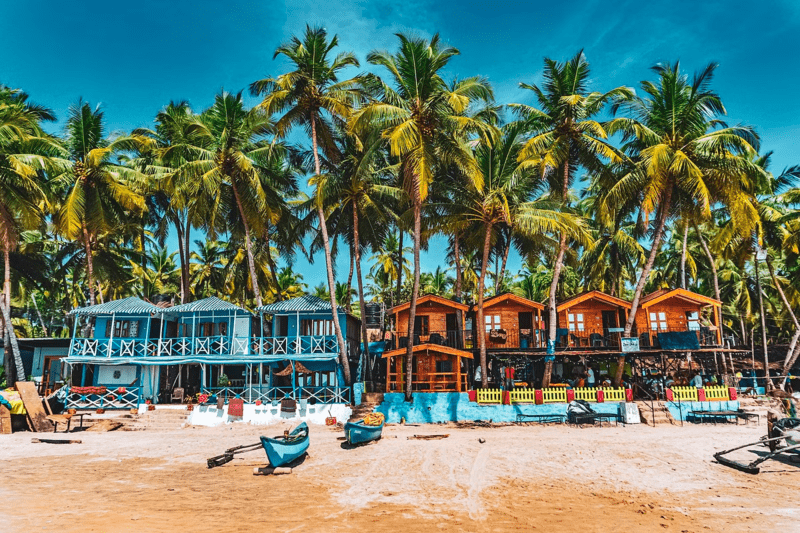 Best Prewedding Location in Goa : Dudh sagar Waterfall
There is something mystical about the water element, an inspiration to just let go and be free. The natural ambiance of Dudhsagar Waterfall welcomes you to indulge in the romantic environment and gives you the ticket to the best candid pre wedding shoot photography moments & best places for pre wedding shoot in India
Adjacent to this mesmerizing curtain of water, is the railway bridge. The rushing train over the waterfall seems nothing short of a movie scene and mixing it into your couple photos? It would be a sweet deal.
Best Prewedding Location in Goa : Palolem Beach Goa
A majestic paradise for pre wedding shoots in India.
The visually striking rocks of the Palolem beach are what sets them apart, they are all huge and of their own unique shapes. These enormous rock formations are in direct contrast to the golden white sand surrounding the crystal blue water. The Palm trees at Palolem Beach provide the most perfect setting for a beach pre wedding shoot. 
This sandy paradise provides a number of versatile amenities and activities to spice up your pre or post wedding shoot. Palolem Beach often hosts many colorful events and is surrounded by vibrant markets; Kayaking, waterboarding, and beautiful colorful board rides; The accommodation facilities are limited but excellent and give you the opportunity to enjoy the many sunsets and sunrises.
The Ultimate Pre Wedding Photoshoot Location at The Oberoi Udaivillas, Udaipur
Turn your pre wedding photoshoot into a fairytale that leaves everyone in awe. The place is designed around the many palaces of Rajasthan, a state known for its regal history. Its architecture is an inspired blend of some of the best works of Indian craftsmen from the different times and cultures of old India.  
The Oberoi Udaivillas' gardens have a serene setting, filled with greenery and many fountains that create a cozy yet refreshing atmosphere. The Villas reside over the famous Lake Pichola and it looks like a palace sitting on the lake, which makes it a dreamy and romantic spot for your pre wedding photoshoot. When the sunlight dances on the water, it creates a magical feeling that adds an extra touch of enchantment to your wedding photos India.
The many amenities of the Villas Include a vast and delicious variety of foods served and relaxing activities like a spa.
A Grand Pre Wedding Photoshoot at Taj Falaknuma Palace
Taj Falaknuma Palace is an enchanting place straight from a dream, the white pristine walls, and the royal interior are breathtakingly unreal. The entrance consists of a pair of enormous staircases much like the ones featured in royal stories and the grand dining hall is a delight to behold. From class chandeliers to intricate golden motifs on the white walls, all things are carefully set to complement one another. 
If your pre wedding shoot theme is old money or you're a fan of regal fashion then you would love the collection of rare artifacts and pictures presented in the Jade Room along with the manicured gardens of the palace. 
 The palace provides horse rides that give a soothing sense of nostalgia; Taking a cue from this, You and your partner can guide your wedding photographer to do a themed photoshoot that not only would result in beautiful but would also be fun to pop out some dramatic couple poses.  
best places for pre wedding shoot in Orchha
Orchha's ability to seamlessly blend a variety of well-known spots and maintain a soothing energy is remarkable. The small town is a perfect pack of hustle and bustle of the ornate markets, spirituality, picturesque spots for beautiful sunsets, and unique temples palaces, and lakes.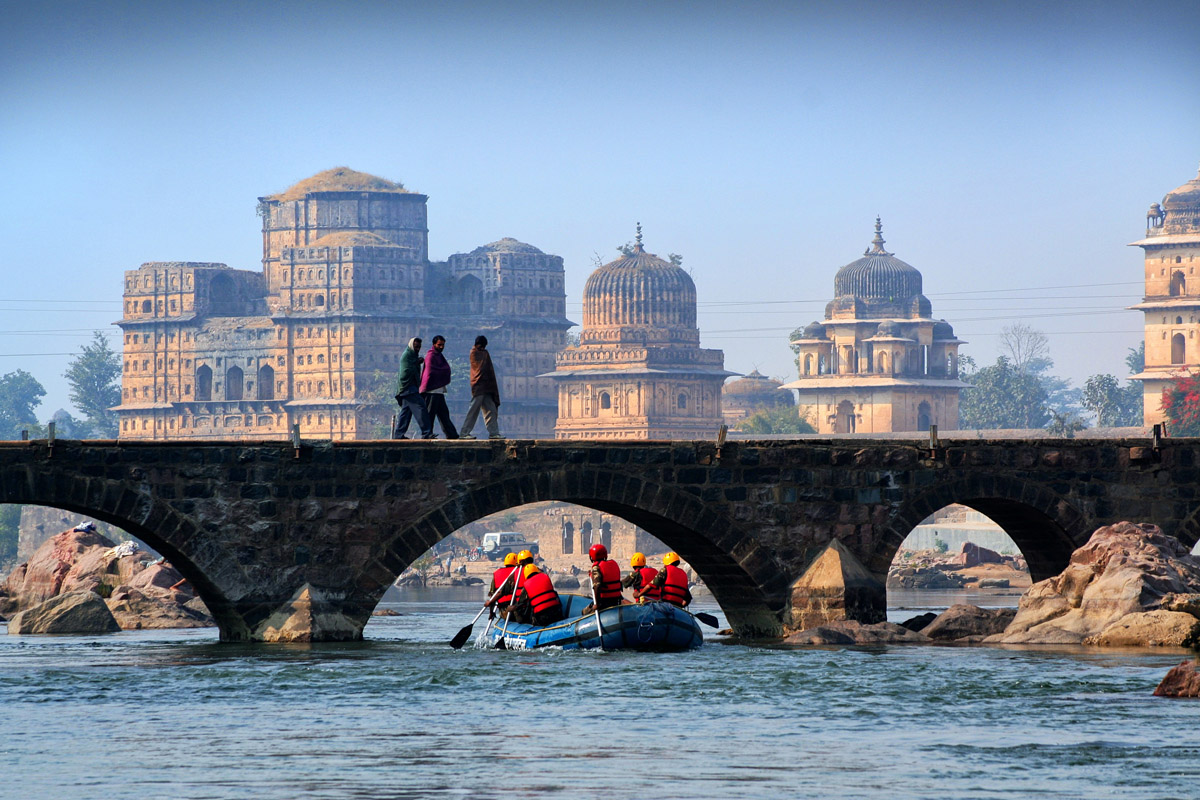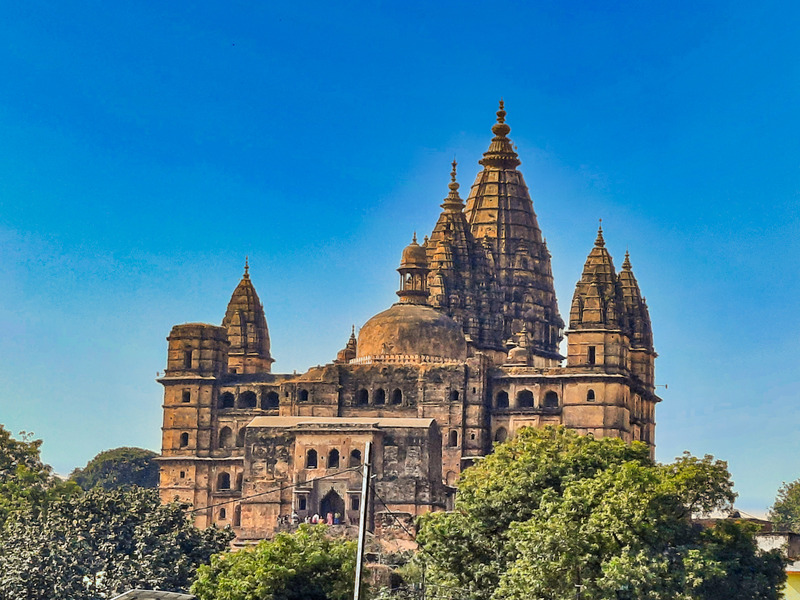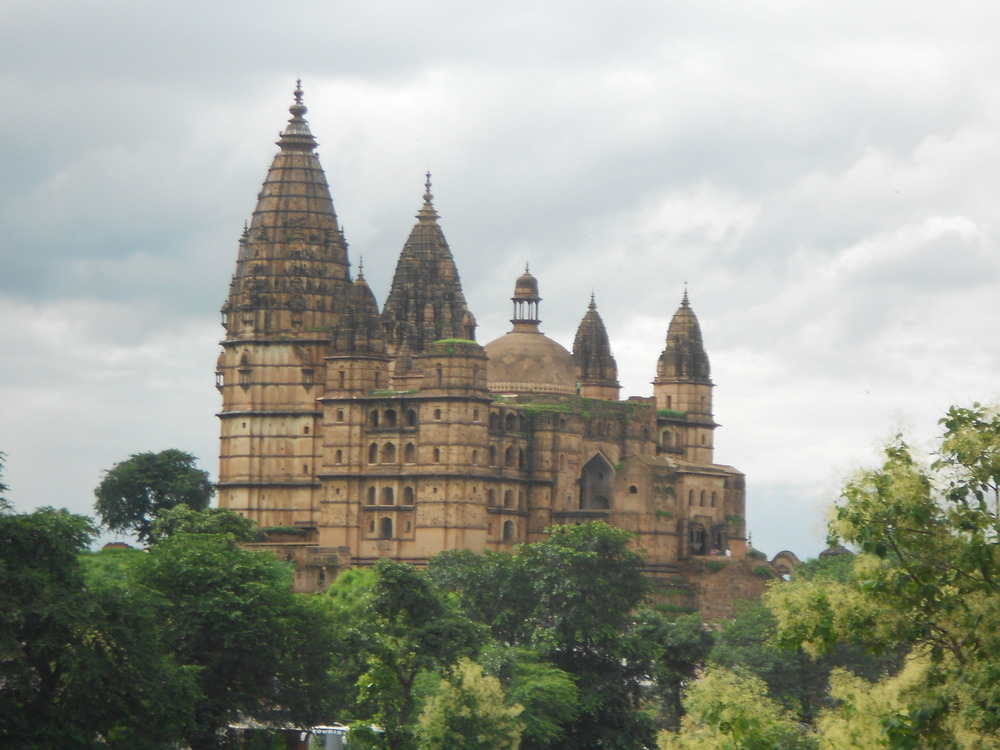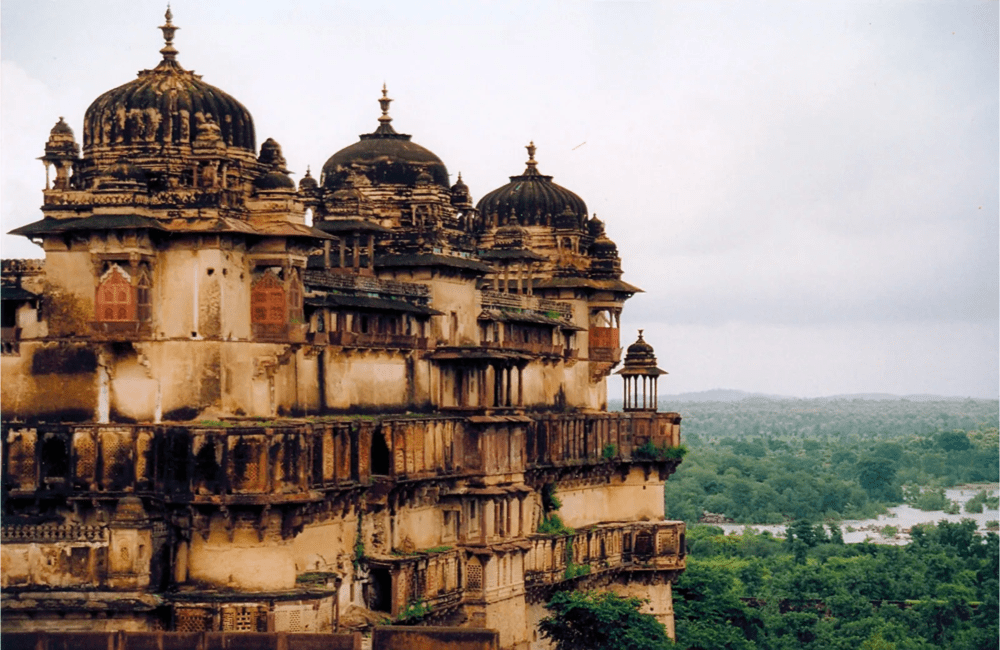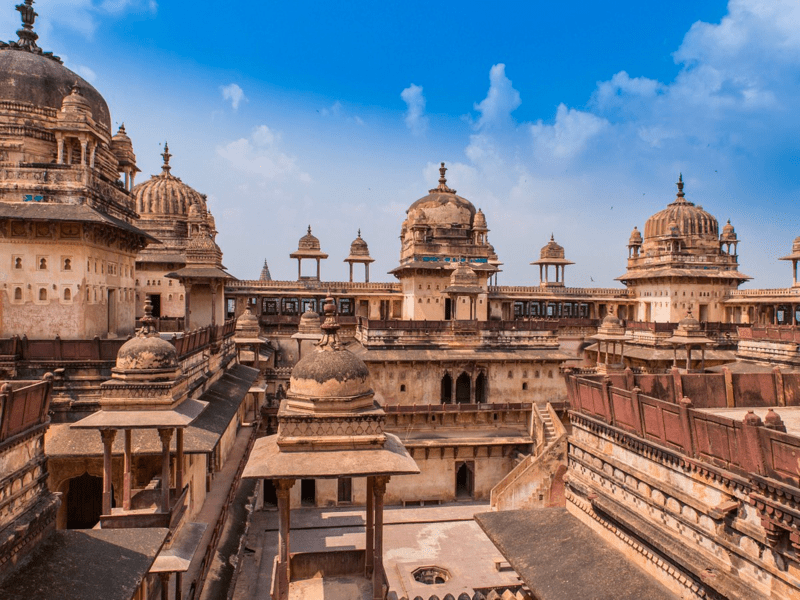 The old Orchha Fort, including Jahangir Mahal and Raj Mahal, has beautiful designs and a royal feel for your photos.
This fancy temple, devoted to Lord Rama, has a special and spiritual atmosphere.
The calm Betwa River and its lovely banks are a peaceful place to capture intimate moments.
Pre Wedding Shoot Locations in Jammu & Kashmir
If there's magic in India, it indefinitely rests in the mystical lands of Jammu and Kashmir, spiritually and otherwise. It consists of many wonderful places that you can browse through to select your ideal pre wedding shoot location.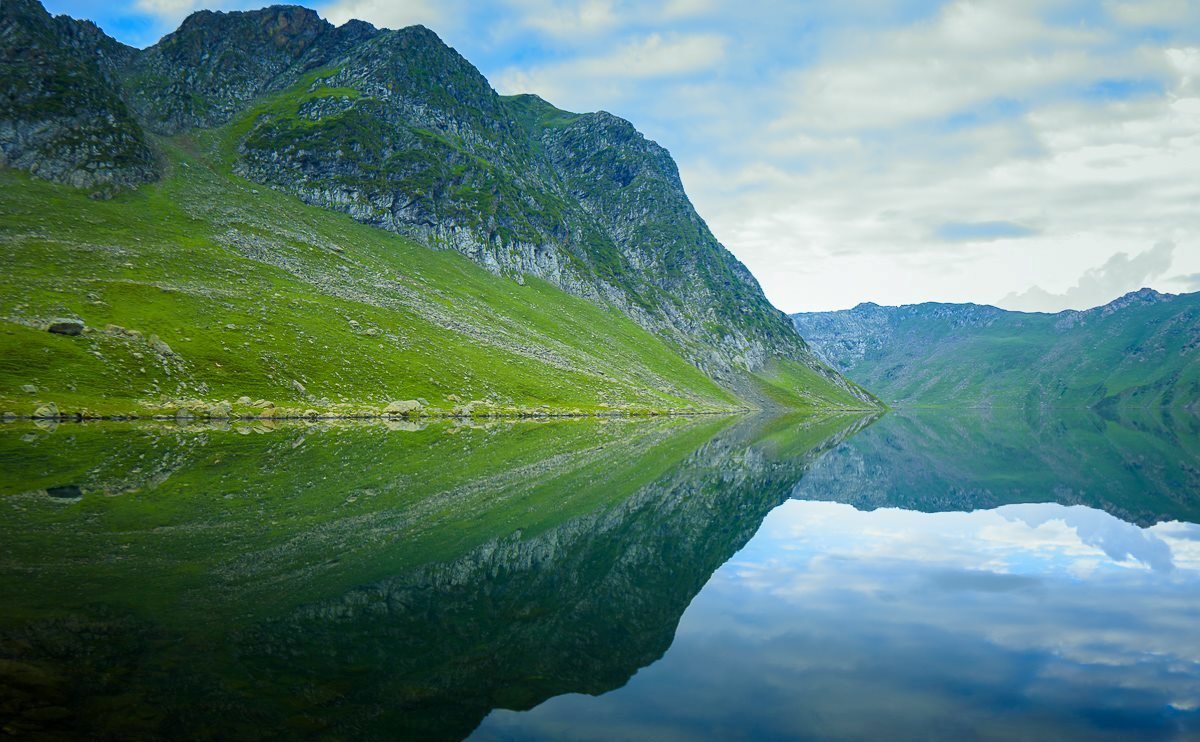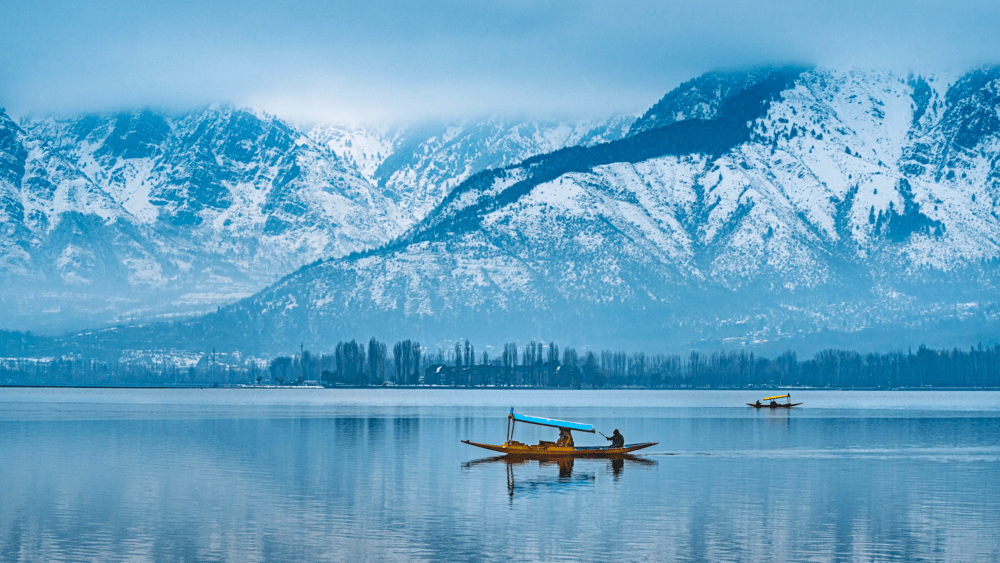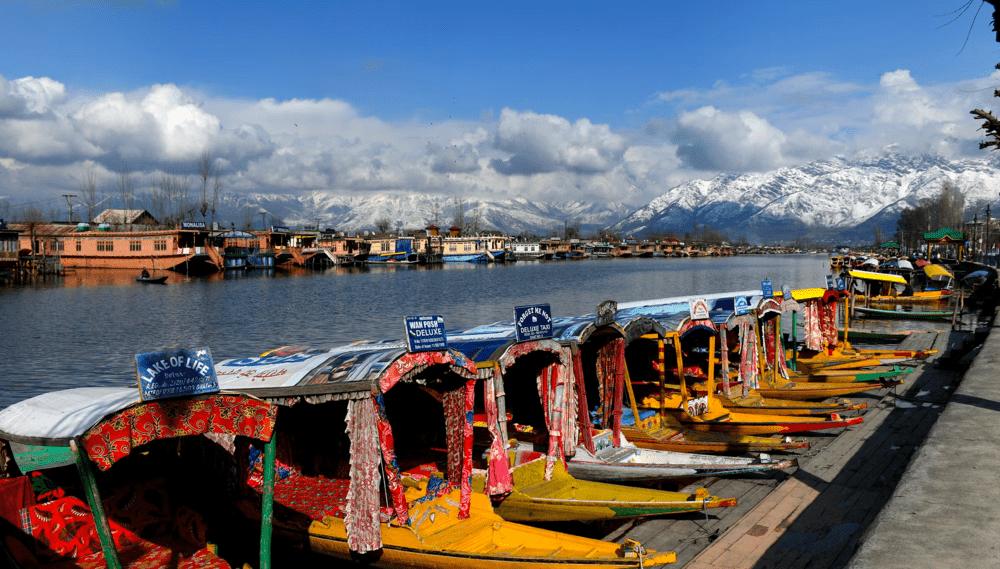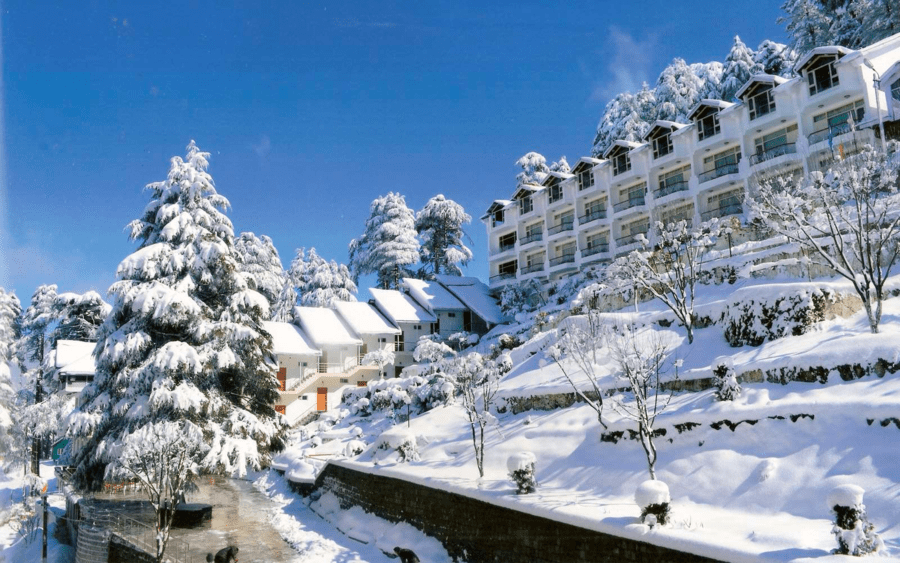 The Waterways : Jammu & Kashmir
Jammu and Kashmir is the home to many bountiful lakes such as the Tasar Lake and Dal Lake. Some reflect the iconic chilly peaks of the Himalayas and some have houseboat facilities. Many of these serene locations have been featured in iconic Bollywood movies, its beautiful greenery and fresh flowers are truly inviting. 
Hilly Regions : Jammu & Kashmir
The cozy environment of chilly hilly regions is unmatched, with a harmonious contrast of snow and the blissful smiles of a couple in love, the photographs are bound to turn out memorable. Visit hill stations like Panitop to enjoy some adventurous activities and half a good time.
Pre Wedding Shoot Locations in Manali
The heaven of adventure, Manali. The meandering rivers and the green of nature mixed with the red of love are positively striking.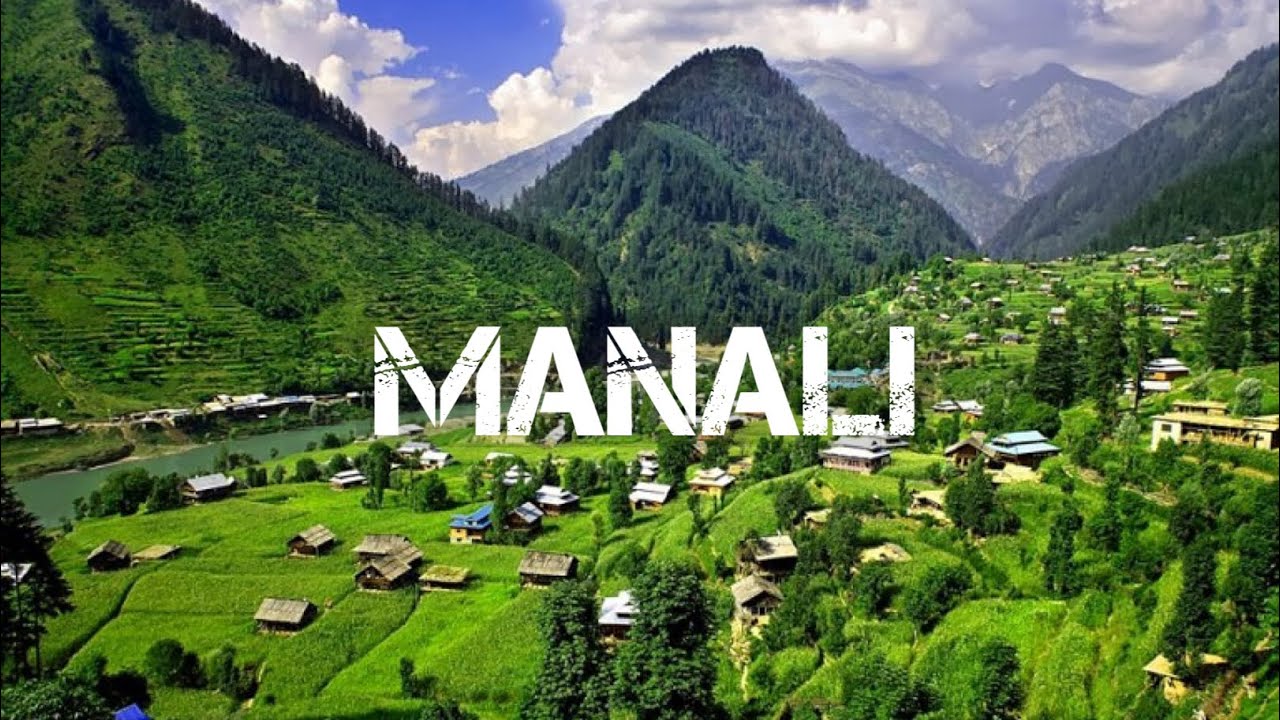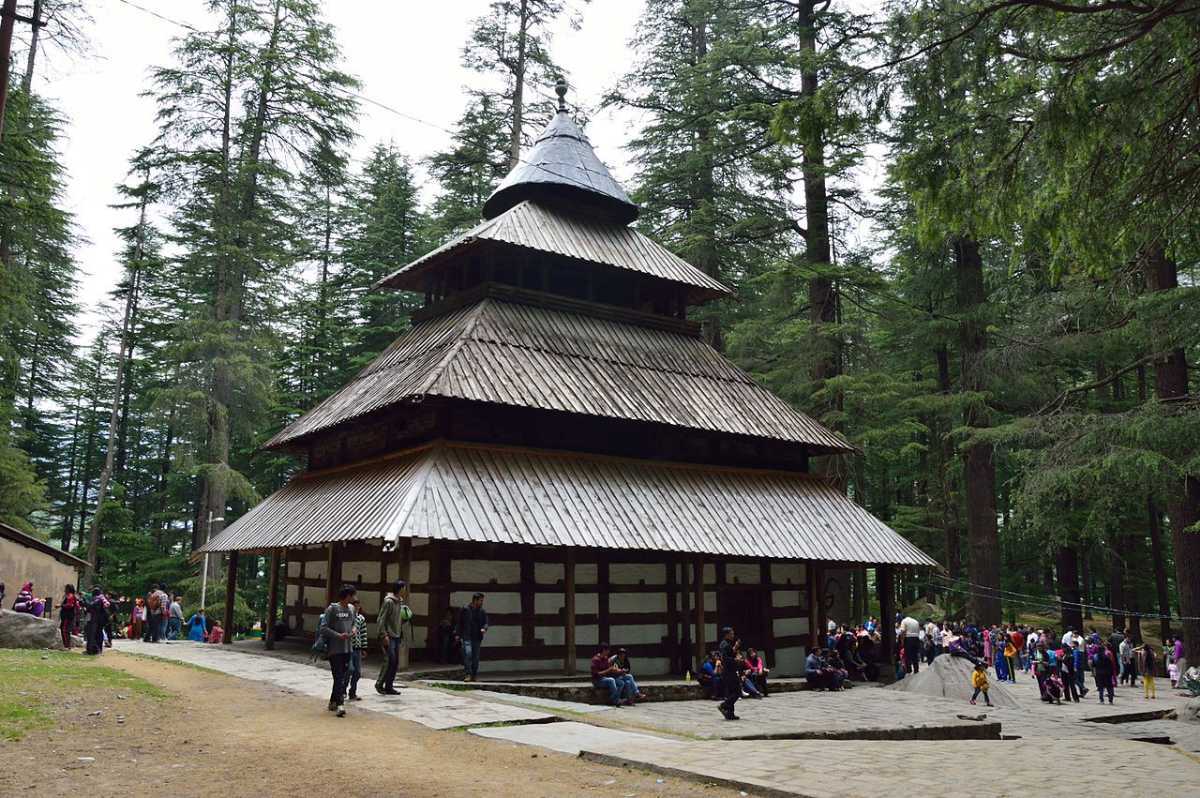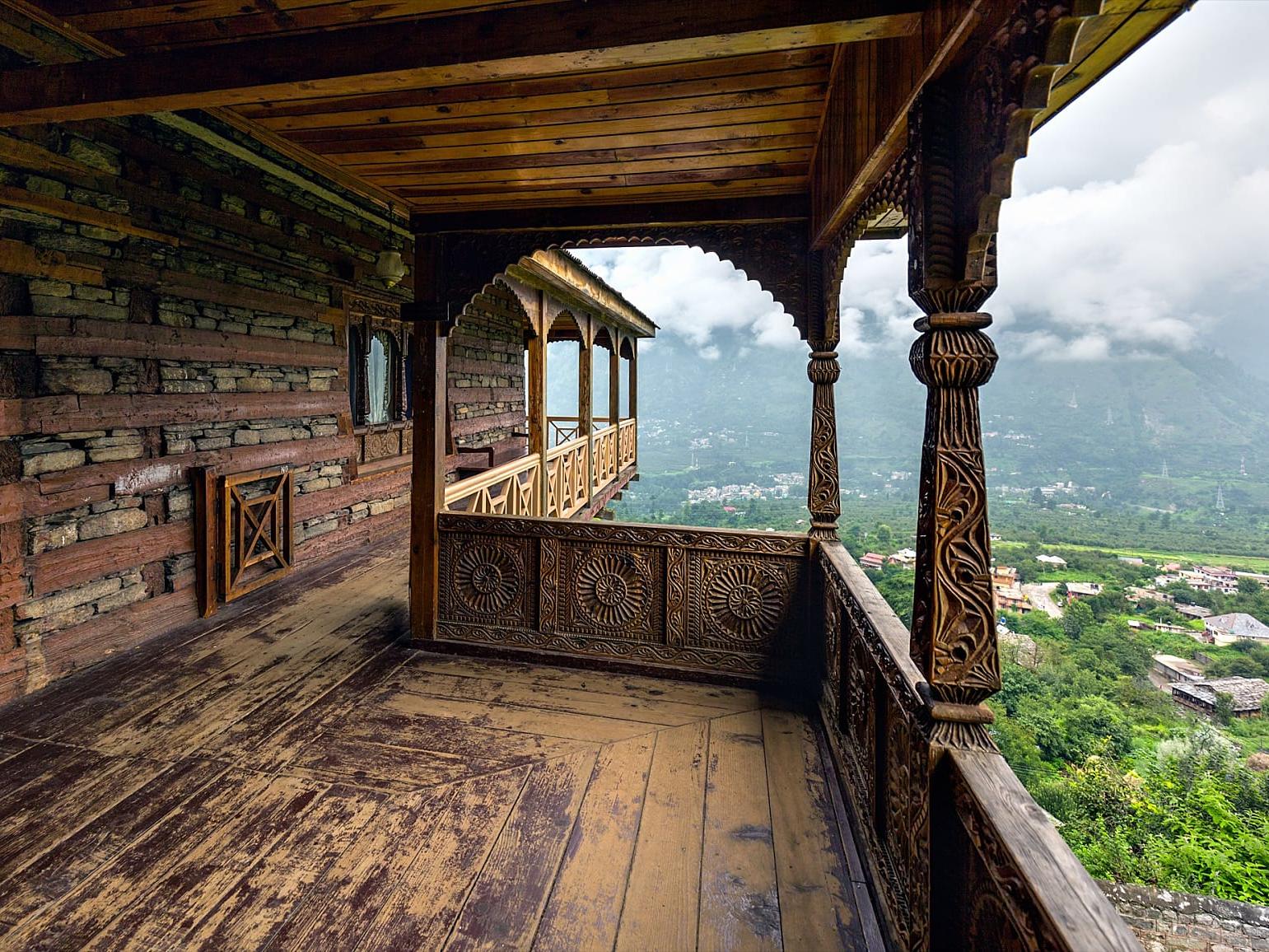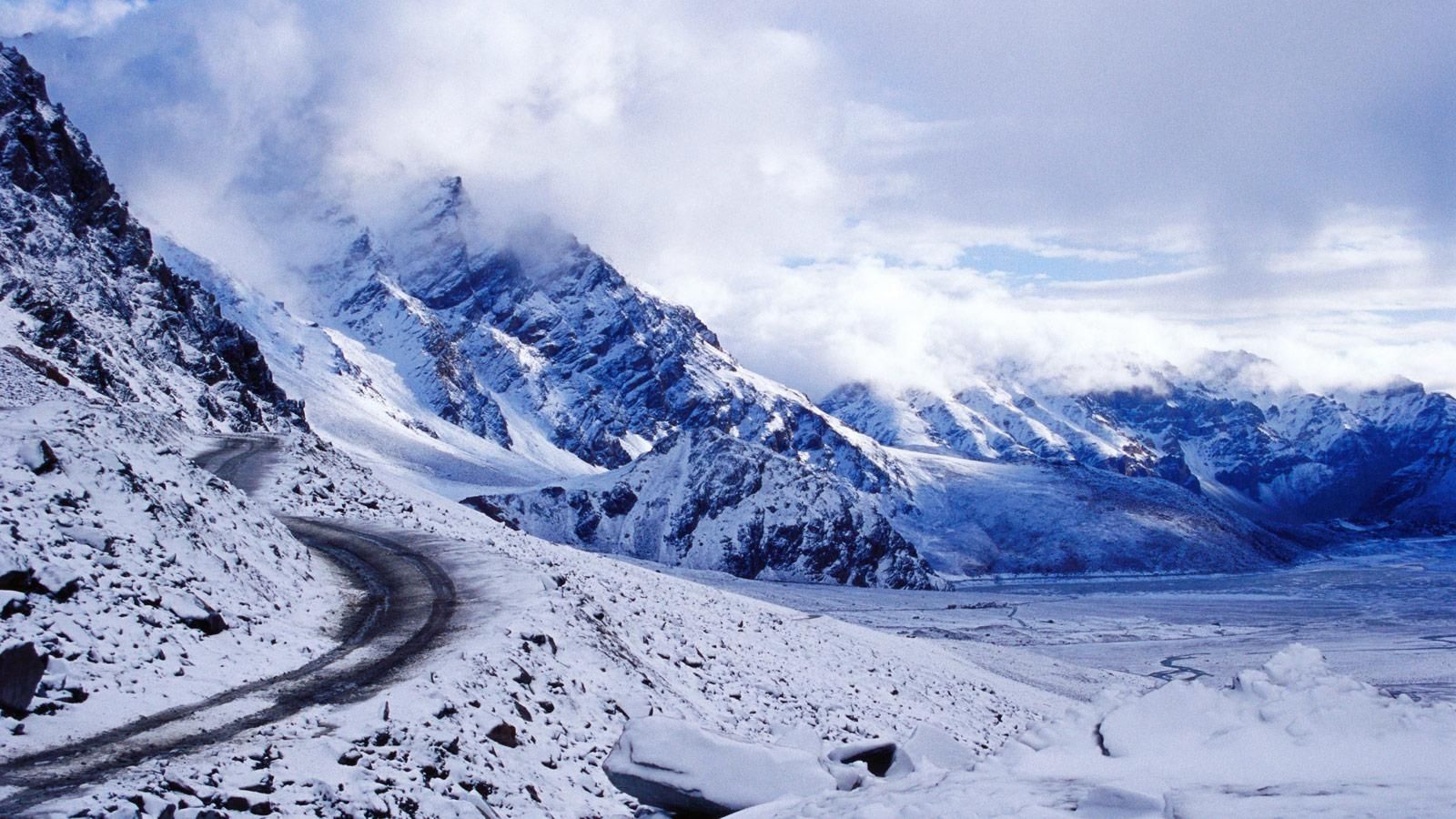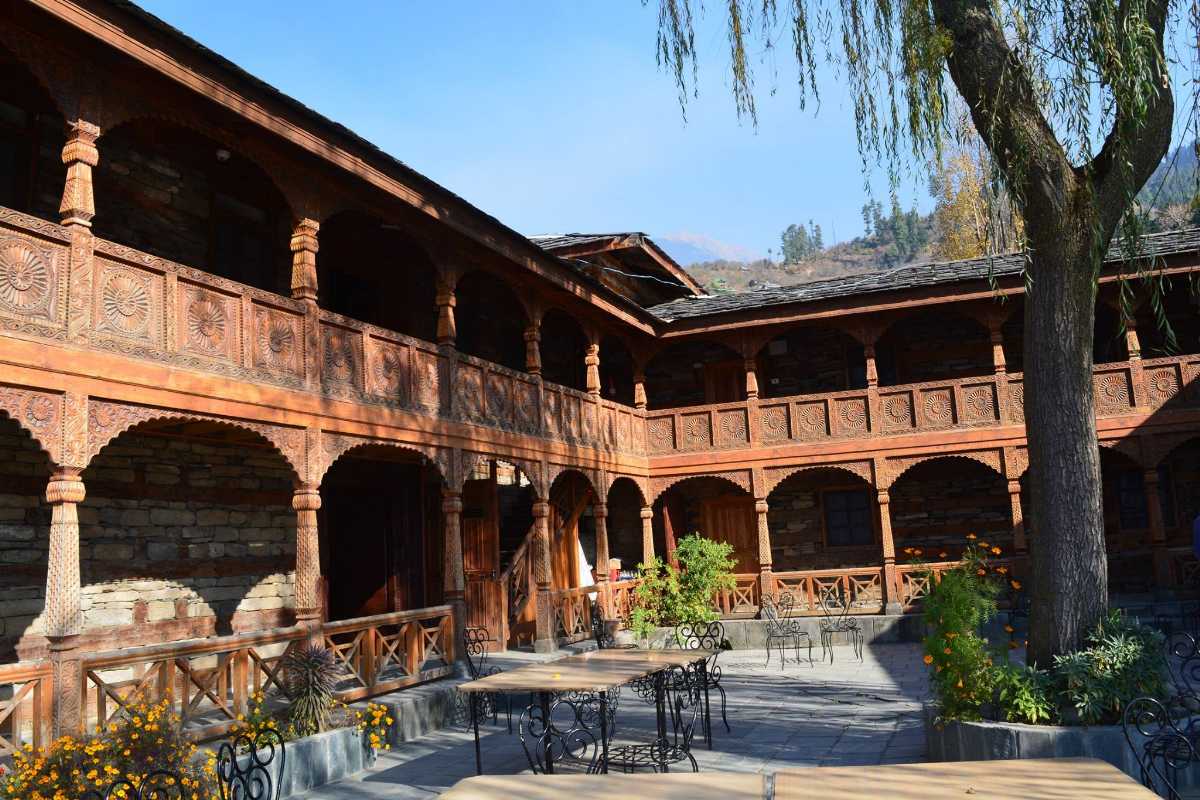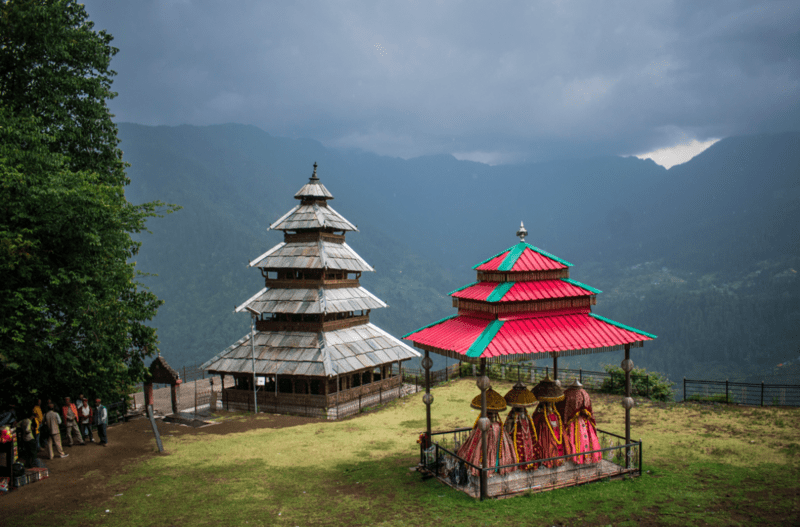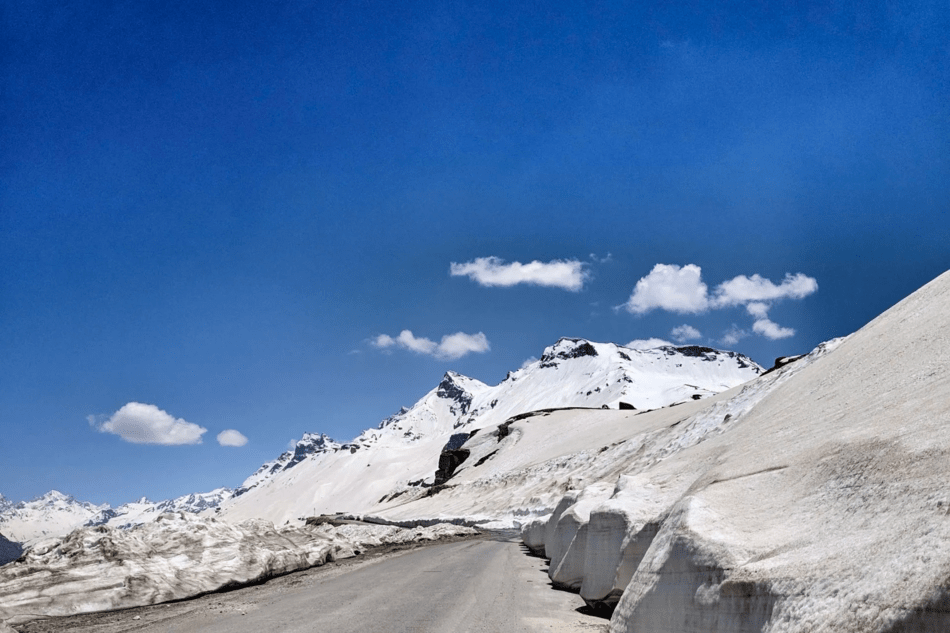 Pre Wedding Shoot Locations in Manali : Rohtang Pass
These mountain ranges are extremely popular yet their majestic effect never wears off. Sitting on extreme heights, Rohtang Pass is an ideal location for adding a mix of adventure to your trip through trekking and obtaining beautiful wide-angle shots featuring the Himalayas. 
All through the winter, the temperatures at Rohtang reach their peak but during the summers it turns into a striking contrast of warm lush trees and colorful flowers. 
Manu Temple Riverside : Manali
The Manu Temple Riverside is a location based on mythical tales and would add a unique sense of character and shape to your pre wedding photoshoot. Along with that, you can experience a secluded sense of relief and comfort with your partner in the lap of nature as the riverside area allows privacy.
Naggar Castle: best places for pre wedding shoot in India
The Manu Temple Riverside is a location based on mythical tales and would add a unique sense of character and shape to your pre wedding photoshoot. Along with that, you can experience a secluded sense of relief and comfort with your partner in the lap of nature as the riverside area allows privacy.
Pre Wedding Shoot Locations in Hyderabad
Chowmahalla Palace in Hyderabad
Blending in the art and culture of old Hyderabad, the Chowmahalla Palace is a picture of regality and opulence. It has a multi-culture theme of Persian, Rajasthani, and Indo-Saracenic styles featured in its courtyard and sprawling archways, which serve as beautiful backgrounds for a diverse pre wedding photoshoot, creating a fun concept.
Best Pre wedding Palace in Hyderabad : Charminar
The Charminar is a place of prominence and honor for our country. Celebrate embarking on your journey on this monument that contains so many stories. The intricate stucco design and the four aligning pathways call for some couple photos representing connectivity.
Pre Wedding Shoot Locations in Hampi
Hampi consists of some mesmerizing landscapes that hold historical value, The Vijay Vittala Temple is an ornate complex standing by the culture of the Vijayanagara Empire. Its structure is site to behold.
The Sanapur Lake along with its rides is a spot for some peaceful, playful, and intimate moments with you and your partner just enjoying the rides with the breathtaking view of the water sloshing beneath you. 
There are abundant more mesmerizing spots at Hampi such as its refreshing banana plantations, Lotus Mahal, and Elephant stables that are made for the lens.
Pre Wedding Shoot in Mandav, Dhar M.P
Mandav is yet another hidden gem. While it is a frequently visited spot by families, it is not as popular in the world of pre or post wedding shoot. However, the enormity of its marvelous palaces covered in lush trees is a sight to behold and capture. 
Jahaz Mahal: One of the most popular places of Mandav is the Ship Palace, a name given by its build of a floating ship, has a timeless essence about it that gives couple photos a charming look.
The palace's wide build, a careful blend of Indian and Afghan architecture, the symmetrical layout, the many balconies, and the wise staircase create an enchanting backdrop.
The palace is believed to float upon two serene lakes, Munj Talao and Kapur Talao, hence its name. The two lakes reflect the enormity and beauty of the palace which gives way to some artistic stills.
Pre Wedding Photoshoot in Pachmarhi
Pre Wedding shoot Pachmarhi : Doopgarh
The scenic spot overlooking the river Narmada is a refreshing delight. The elevated area allows the sun to peak through and shine in photographs like blooming love like no other.
Pre Wedding Photoshoot in Indore
Indore is a city that maintains a perfect balance between all aspects of fun. It has its fair share of historical wonders that are the blood and bone of Indore tourism while it also hosts a wide array of luxurious hotels that are not only known for their accommodation but their enchanting interior and additional amenities as well.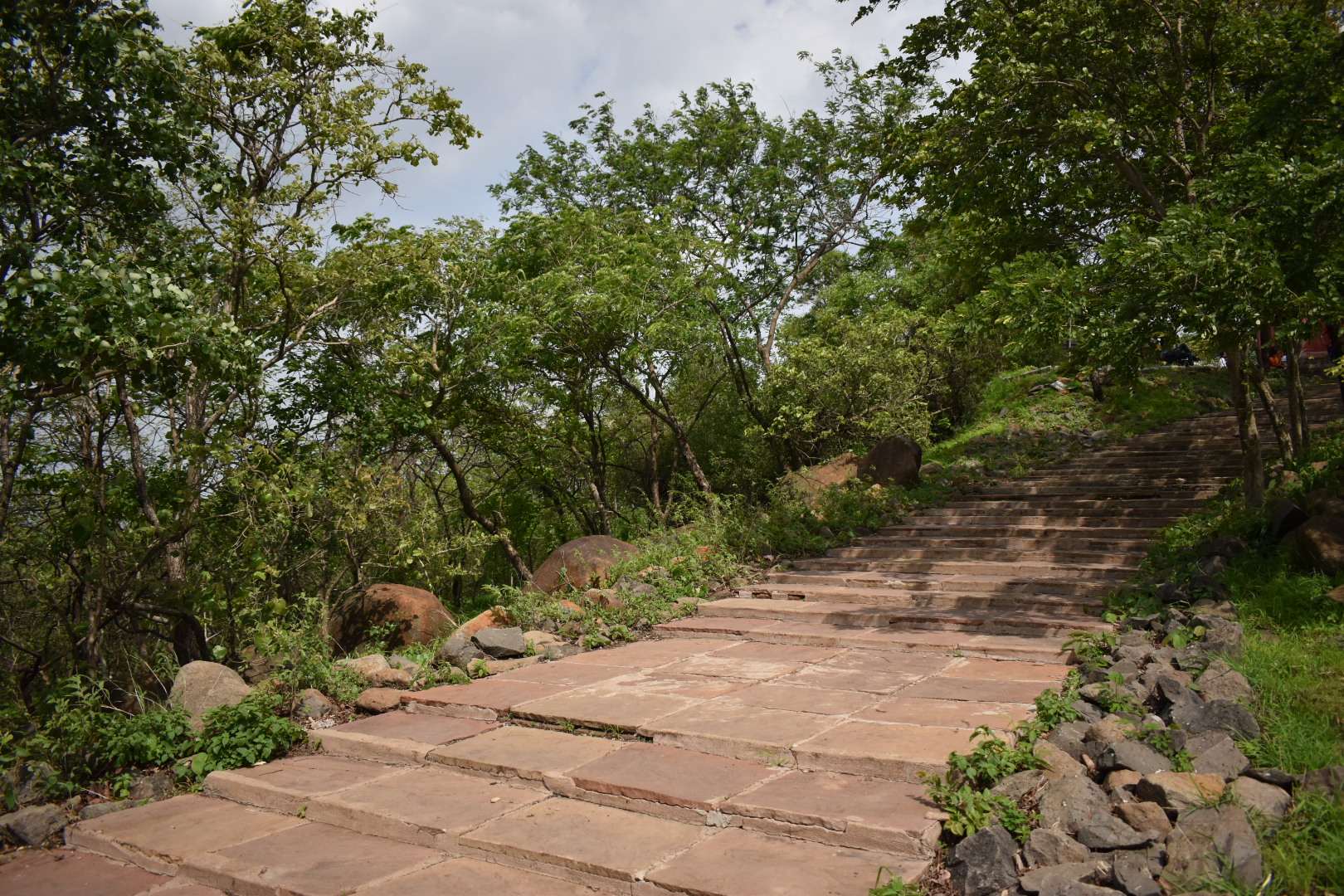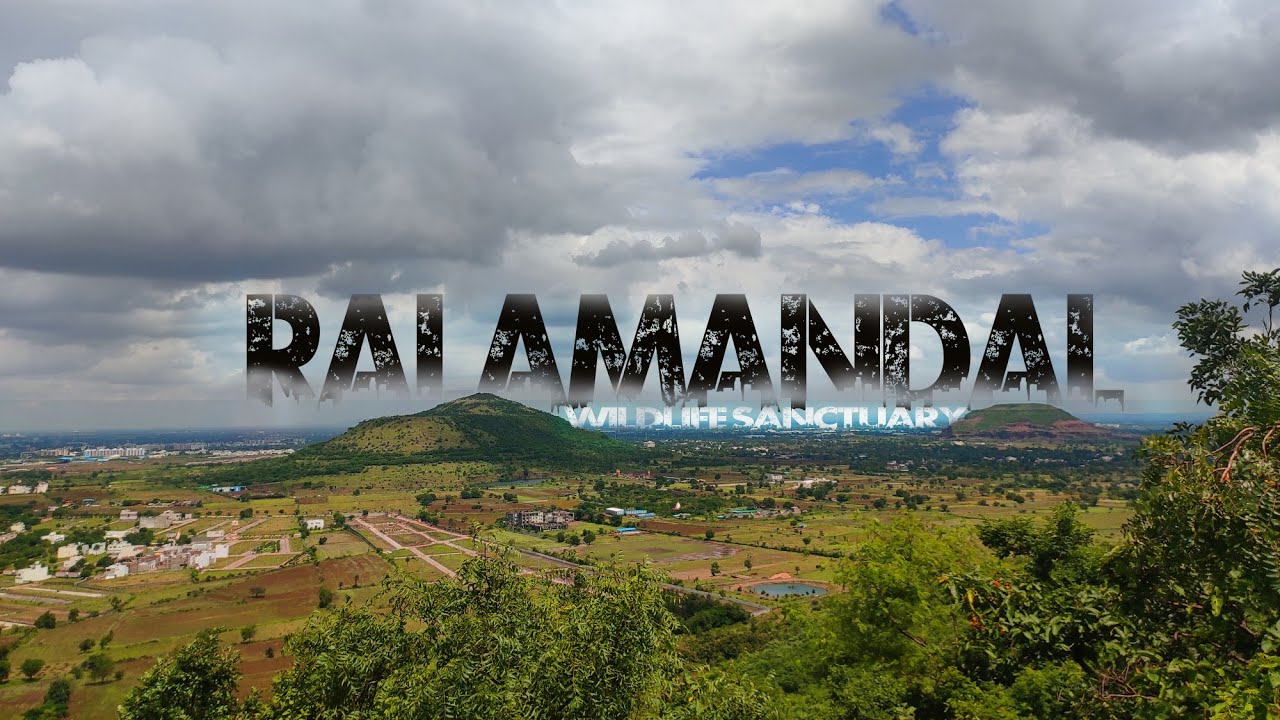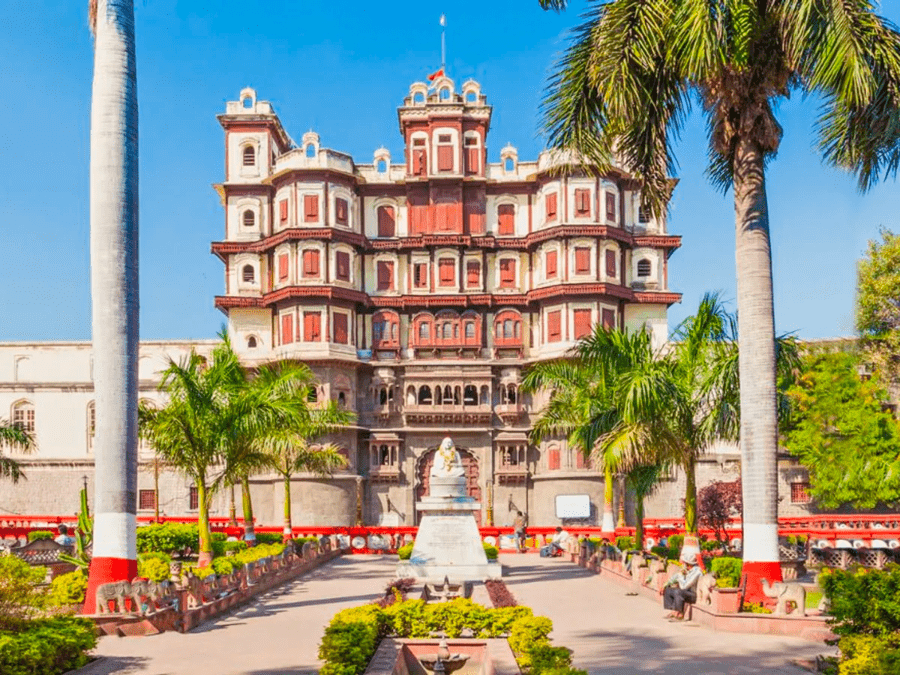 Ralamandal Wildlife Sanctuary : Indore
When it comes to pre wedding shoots in India, the serenity of glittering white beaches, the ornate balconies of historical buildings, and the Tajmahal are great choices, but often are too common as well. Why not make your pre wedding shoot an adventure? Go on a safari ride with your partner and witness the wonders of nature. 
The sanctuary is covered in greenery and trees, all of different varieties. These trees, along with the flowing water bodies present around the sanctuary and the wildlife in the background give way to some unique shots. 
Pre Wedding Shoot in Igatpuri, Nashik
The serene backdrop of the hill station consists of lush greenery to rugged mountains that create a picturesque haven for the couples seeking to get a captivating shoot done.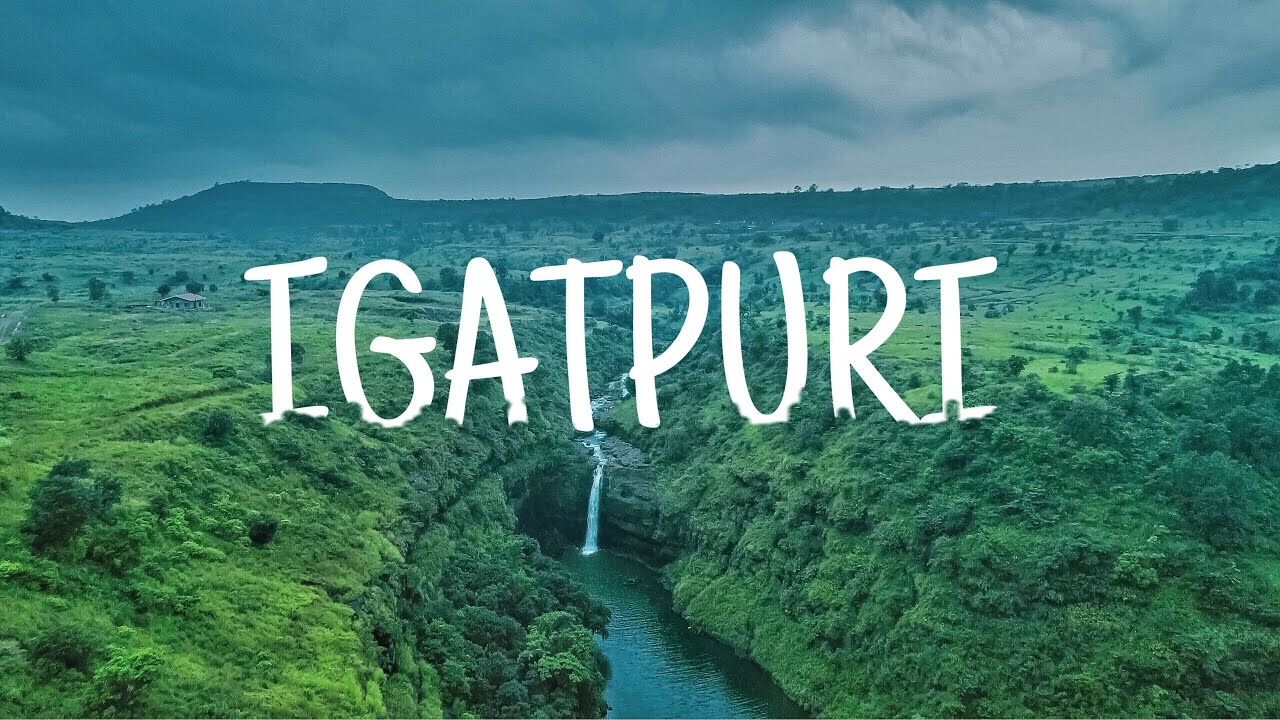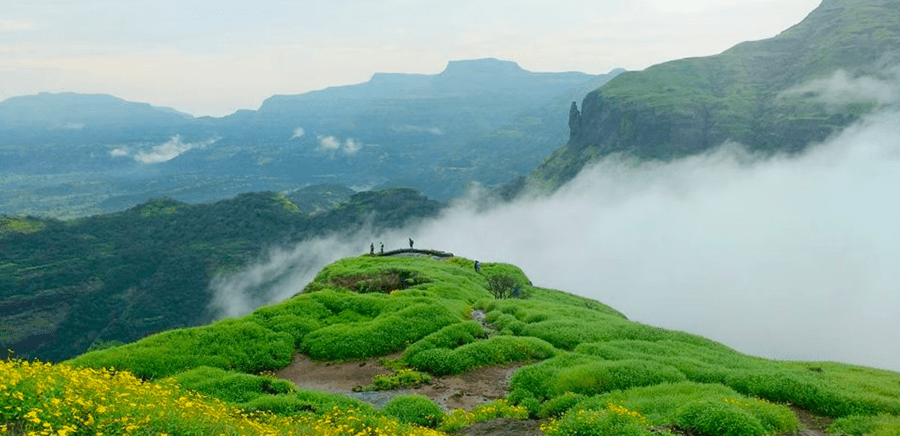 Tringalwadi Fort : Igatpuri
The elevated location of the fort allows it to unveil all of the town and stand in the grandeur of its structure with a breathtaking view.
While the honks of the loud city and modern life are a  must for many people, it is good to get away for a while especially when bonding with your significant other. The Bhatsa River is a secluded spot surrounded by terrains that allow quiet moments of conversation and beautiful candid photographs. 
Pre Wedding Photoshoot in Lonavala
Lonavala is a highly well-known spot for vacation and wedding photography due to its temptingingly beautiful landscapes. 
The Rajmachi Fort has captivating architecture and stands atop the Rajmachi Point which reflects the grand view of the valleys surrounding the point.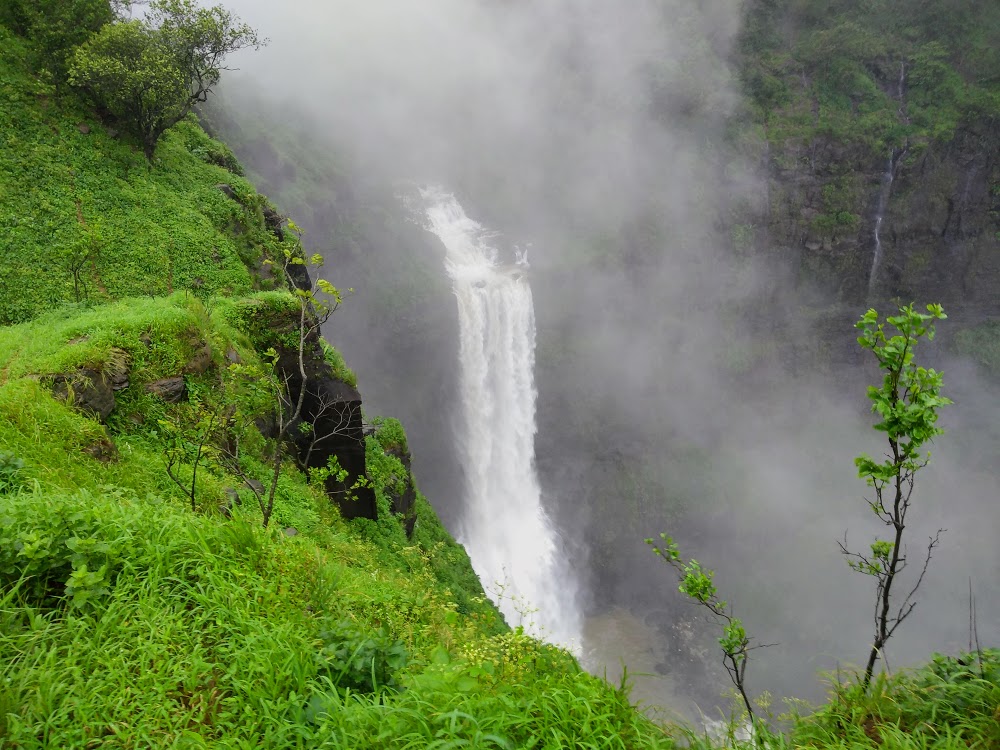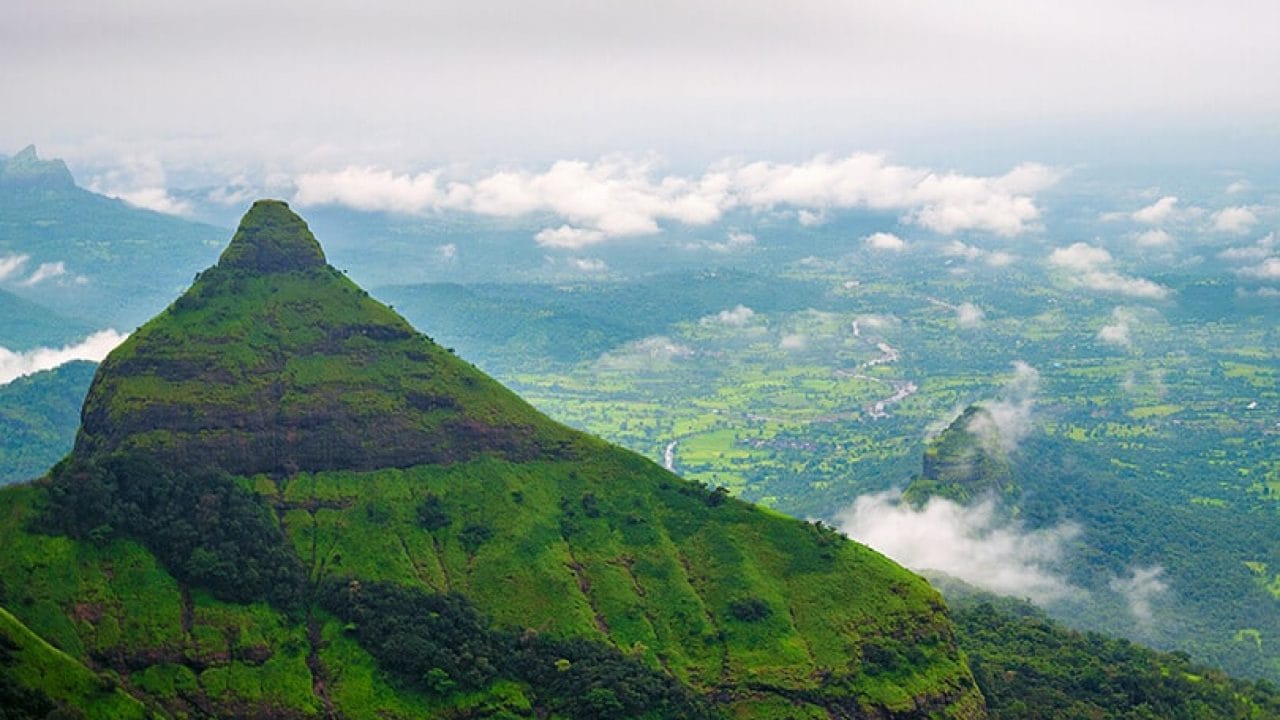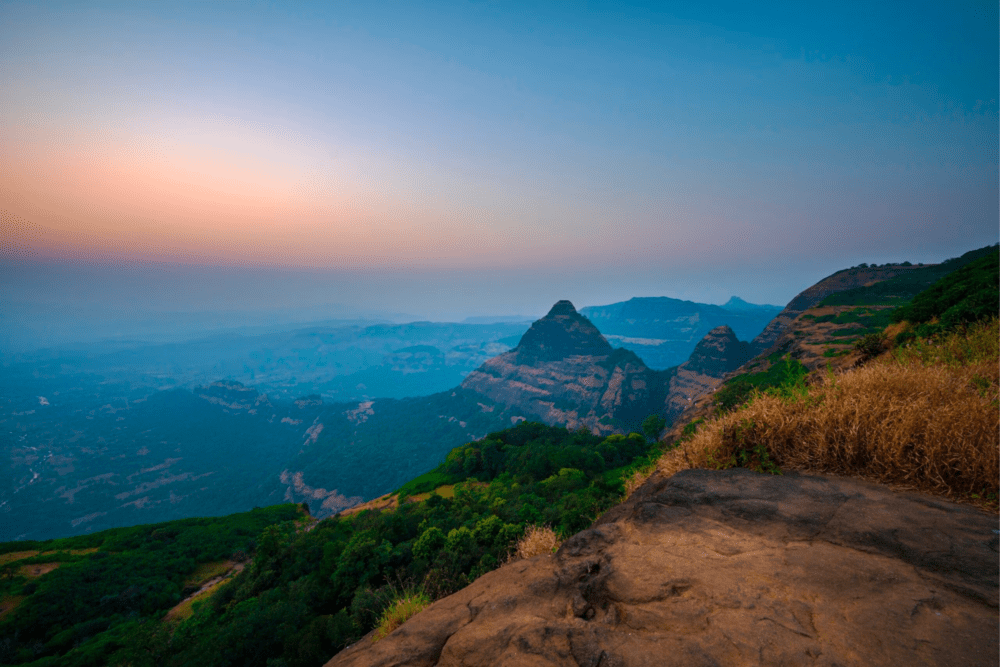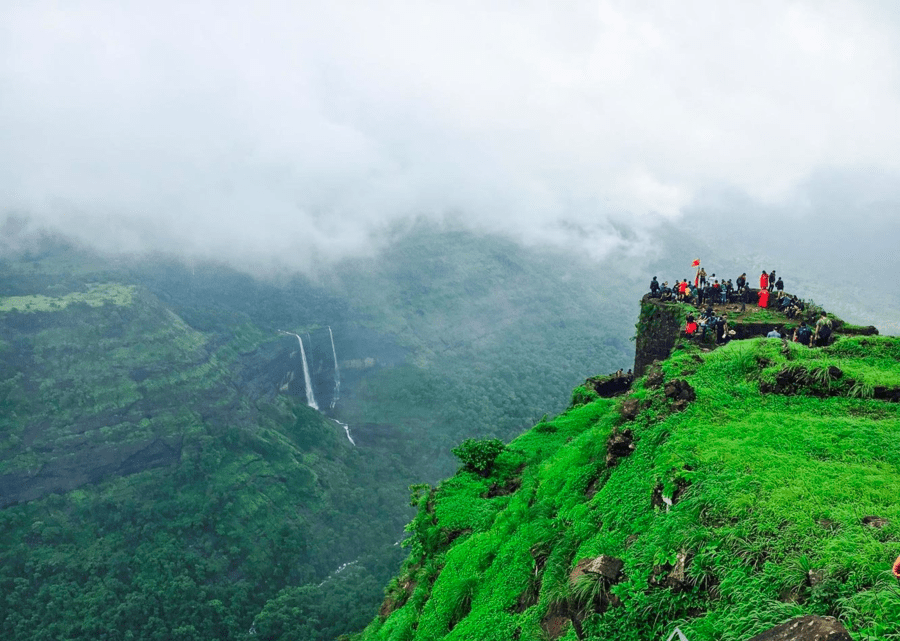 The Rajmachi Fort has captivating architecture and stands atop the Rajmachi Point which reflects the grand view of the valleys surrounding the point.
Capture your love beneath a romantic cascade of water. Kune Falls is a stunning location for some wholesome candid pictures.
Pre Wedding Shoot in Amber Fort
The Amber or Amer Fort offers a range of opportunities for wedding photoshoots. The gardens at Amer Fort have remained the same since the days of the Mughals and have the same sense of regality as them. Couples can be photographed strolling through them, sharing quiet moments amidst the greenery and by the crystal clear fountains.
Pre Wedding Shoot Locations in Ooty
Doddabetta Sunrise : OOty
The Doddabetta Peak hosts the most splendid of all landscapes in the town of Ooty, it unveils the charms of mountain peaks around the location. Capture the first ray of the or end the day with the last ray.
Pre Wedding Photoshoot in Sri Nagar
Hazratbal Shrine : Sri Nagar
Nestled along the Dal Lake, the Harzratbal Shrine is a majestic mosque with its walls made of pristine white marble, with intricate Persian-style calligraphy and traditional Islamic architecture which would add a unique charm to pre wedding photoshoots.
The Char Chinar : Sri Nagar
The Char Chinar is a unique island with an abundant amount of Maple trees. The Autumn season on the island is the most compelling, a beauty rarely witnessed. It is worth witnessing the refreshing orange autumn leaves and upholding your pre wedding shoot there. 
Pre Wedding shoot location in mumbai
The iconic Marine Drive is possibly one of the most known spots in India. Near the calming waves and the hustle and bustle of the city, many people come by on a daily basis to celebrate themselves and their love. The tide of the waves and the cheers of the crowd give a sense of support and it's truly a remarkable spot to capture your love story.
The Elephanta Caves is a heritage site. Enormous caves built in various forms and shapes like an elephant face and many more represent parts of history. Take an overwater ferry ride to the caves and capture your love while exploring this wondrous site. 
Pre Wedding shoot Locations in Jodhpur
Rao Jodha Desert Rock Park
If you are a lover of wide landscapes that take your breath away. The wide land of this park is situated beneath the Mehrangarh Fort and it is a gem to witness. The rocky terrain and free-flowing water at its edge make it look like something straight out of a fictional movie.
Umaid Bhawan Palace : Jodhpur
It is like a fairy tale setting with its beautiful design, well-kept gardens, and royal interiors.
Pre Wedding Shoot in Hauz Khas Village : New DElhi
Imagine your photoshoot canvas being a perfect blend of contemporary and historical styles, an undiscovered space just for you. Hauz Khas consists of old ruins, ancient tombs, and a mosque which would create an enigmatic backdrop for pre wedding photoshoots.
Pre Wedding Shoot in French Colonies, Pondicherry
The immaculately preserved French Colonial architecture serves a great deal for tourists wanting to discover something new. Pondicherry is the land of majestic beaches with the most wonderous backdrops of boats sailing over the water as the sun bids everyone goodbye for the day.
Pre Wedding Shoot at White Desert, Kutch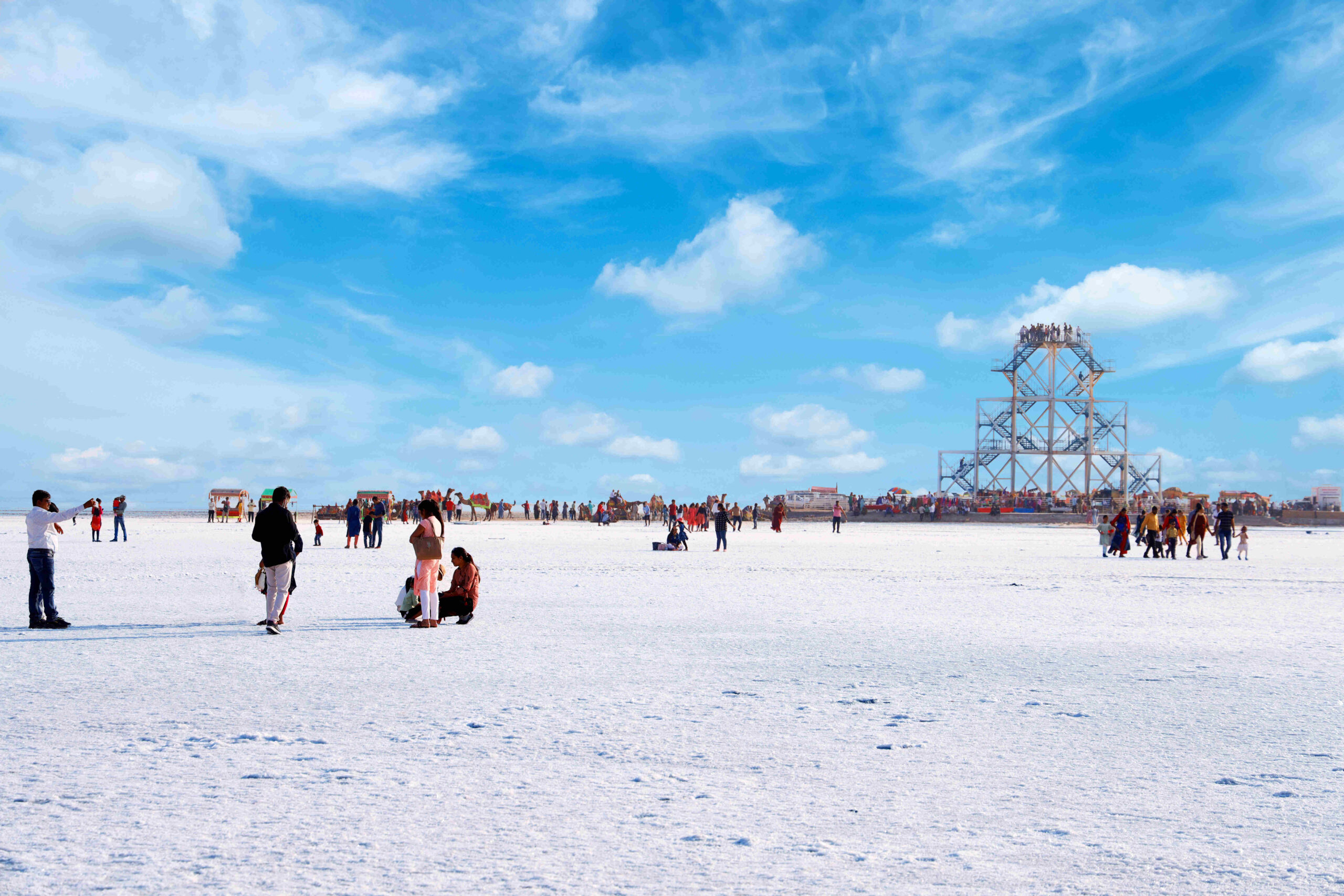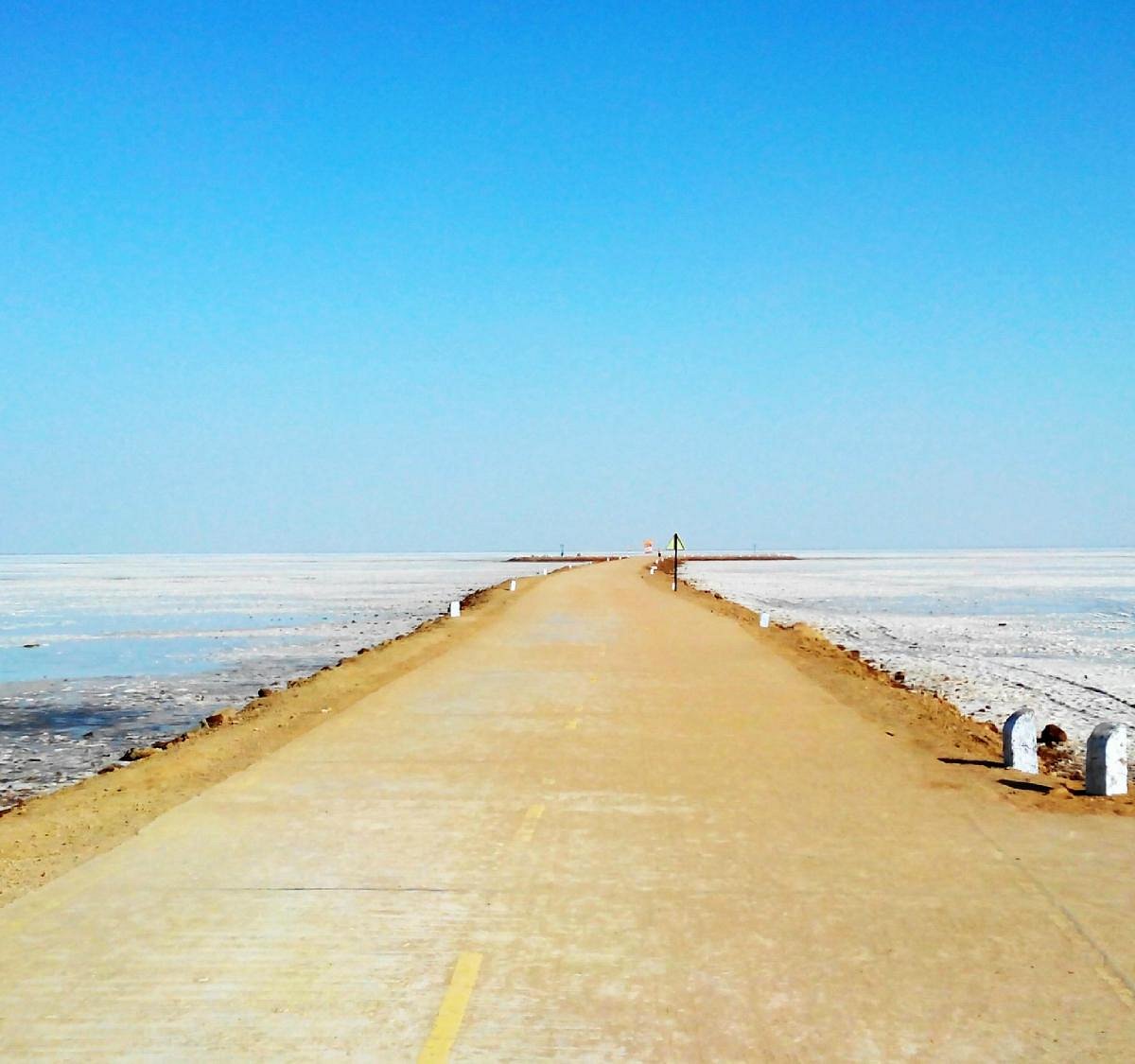 The white Desert of Kutch is an empty canvas with a high scope of imagination for painting it with blooming love. The Golden Hour in the Desert is something straight out of a movie. The result is extraordinary when the sun falls over the glistening white sand and the gleam on the two faces.
Pre Wedding Shoot at Khajuraho, Madhya Pradesh
The Khajuraho Temples are heaven for photographers. Its sculptures, the structure of the temples, and the carvings all hold some historical significance. The carvings tell stories about the spiritual entities and if you take delight in historic tails then this is a perfect spot for best places for pre wedding shoot in India
Khajuraho is the perfect little town, away from the worries of the big city, that believes in keeping harmony and a quiet life. The secluded nature allows you to calm your mind and blissfully indulge in your pre wedding photoshoot.
Pre Wedding Shoot at Auli, Uttrakhand
The enchanting hill station of Auli is nestled among the Nanda Devi and Mana Parvat peaks and provides a grand view of them. Indulge into a full ride of the hilly area by skiing with your partner and making golden memories.
Pre Wedding Photoshoot in Nandi Hills, Bangalore
Nandi Hills offers a delightful blend of romance, adventure, and serene moments that will make your pre wedding photoshoot a cherished memory. Spots such as Tippu's Drop and The Bhoganaresh Temple are some renowned places that are blessed with serene sunlight and greenery.
Pre Wedding Photoshoot at Lakshadweep
Lakshadweep is a land of golden sand and palm trees. It has astounding views and a variety of water activities through which you can dive into the water to explore the marine life.
Pre Wedding Shoot at Pachmarhi, Hoshangabad
Pachmarhi has an abundance of beauty wrapped up in its scenic views. The hill station is perfect and affordable for pre wedding photos. Whether you would like some intimate moments of quiet near the rolling waters or candid captures from a walk into the vibrant greenery, Pachmari is the way to go. 
Pre Wedding Photoshoot in Nainital, Uttrakhand
The picturesque landscape of Nainital glows during the peak rise and sunset. The golden rays reflect beautifully over the water, making it a perfect time to catch a paddleboat ride and have some cinematic pre wedding photos clicked. 
To try a new flavor of adventure, hitch a cable car ride to the snow viewpoint to take in the mesmerizing view from such a high land.
Pre Wedding Shoot Locations in Jaisalmer, Rajasthan
Jaisalmer, with its architectural marvels, shining sandstone structure, vibrant bazaars, and loads of cultural goodness is a dream for upholding a pre wedding shoot that reflects the culture of our country.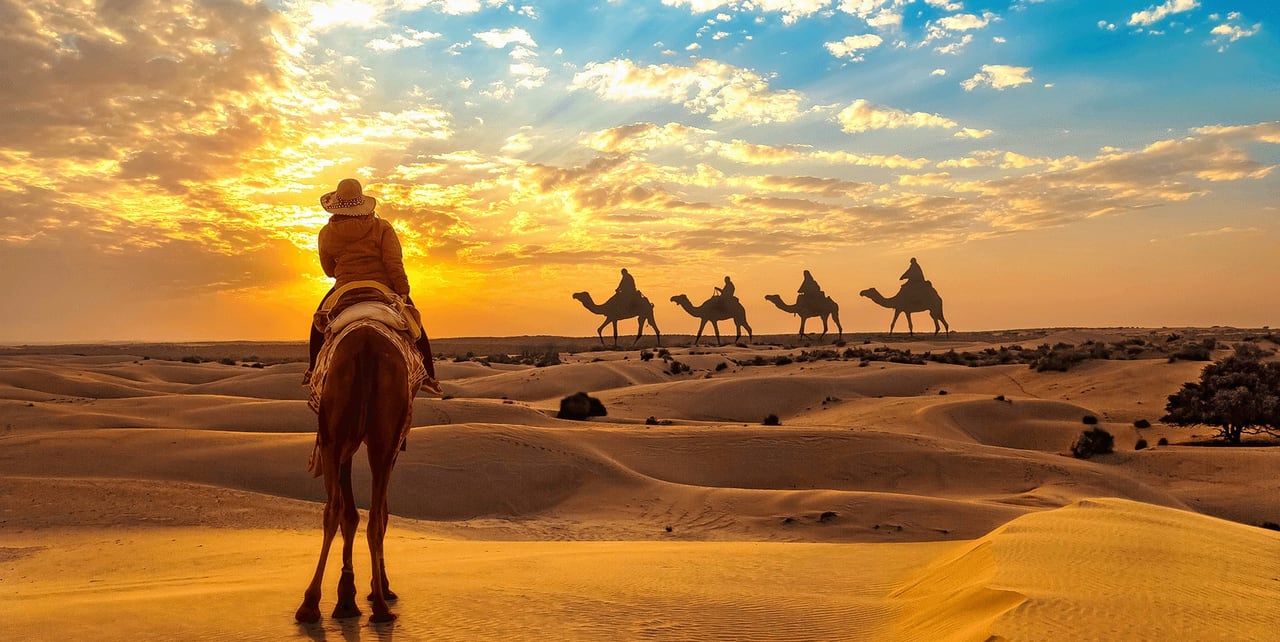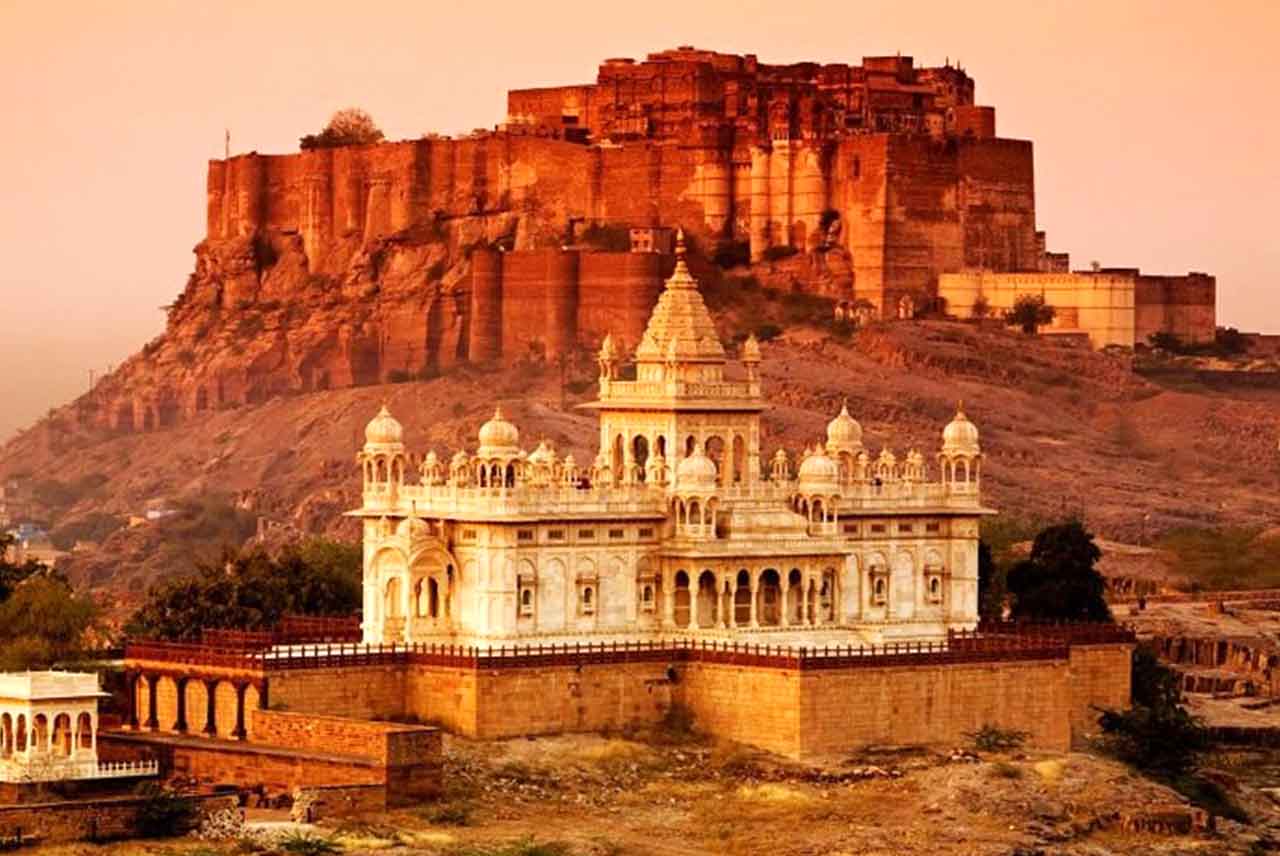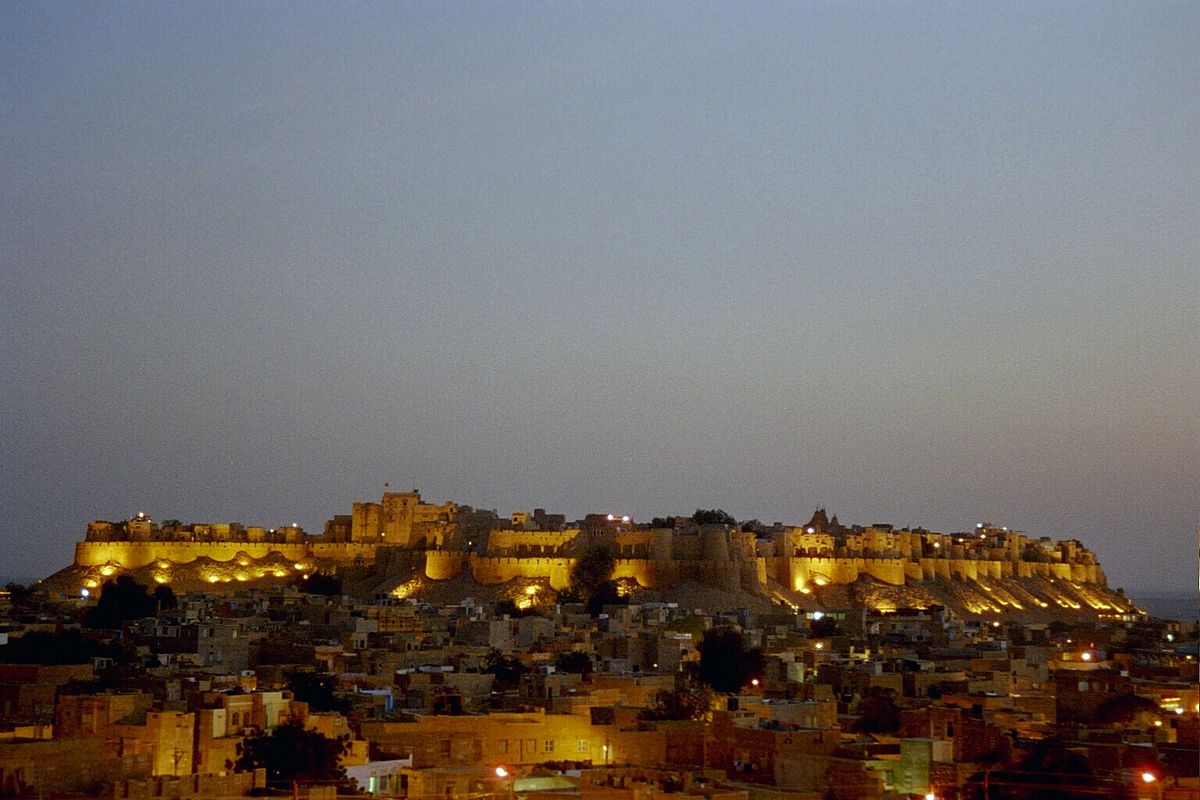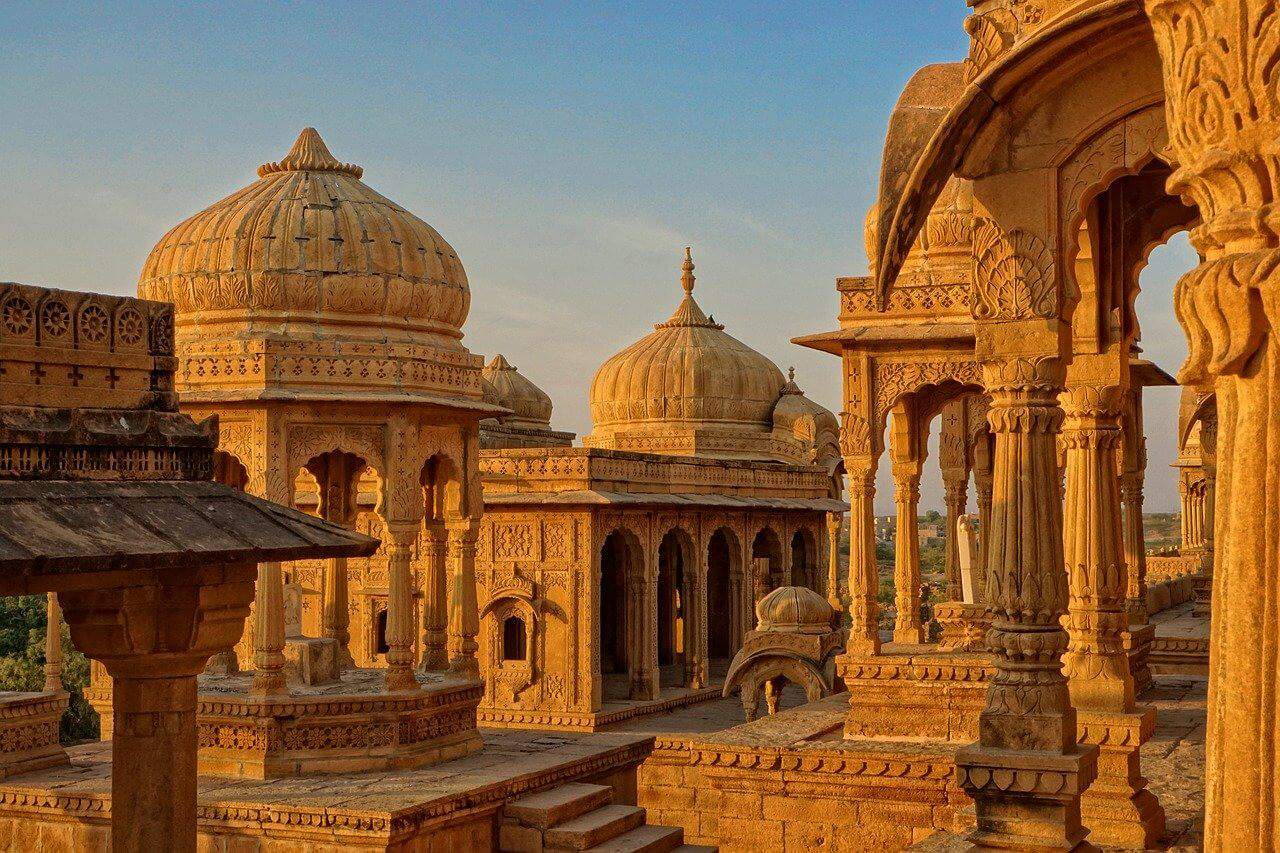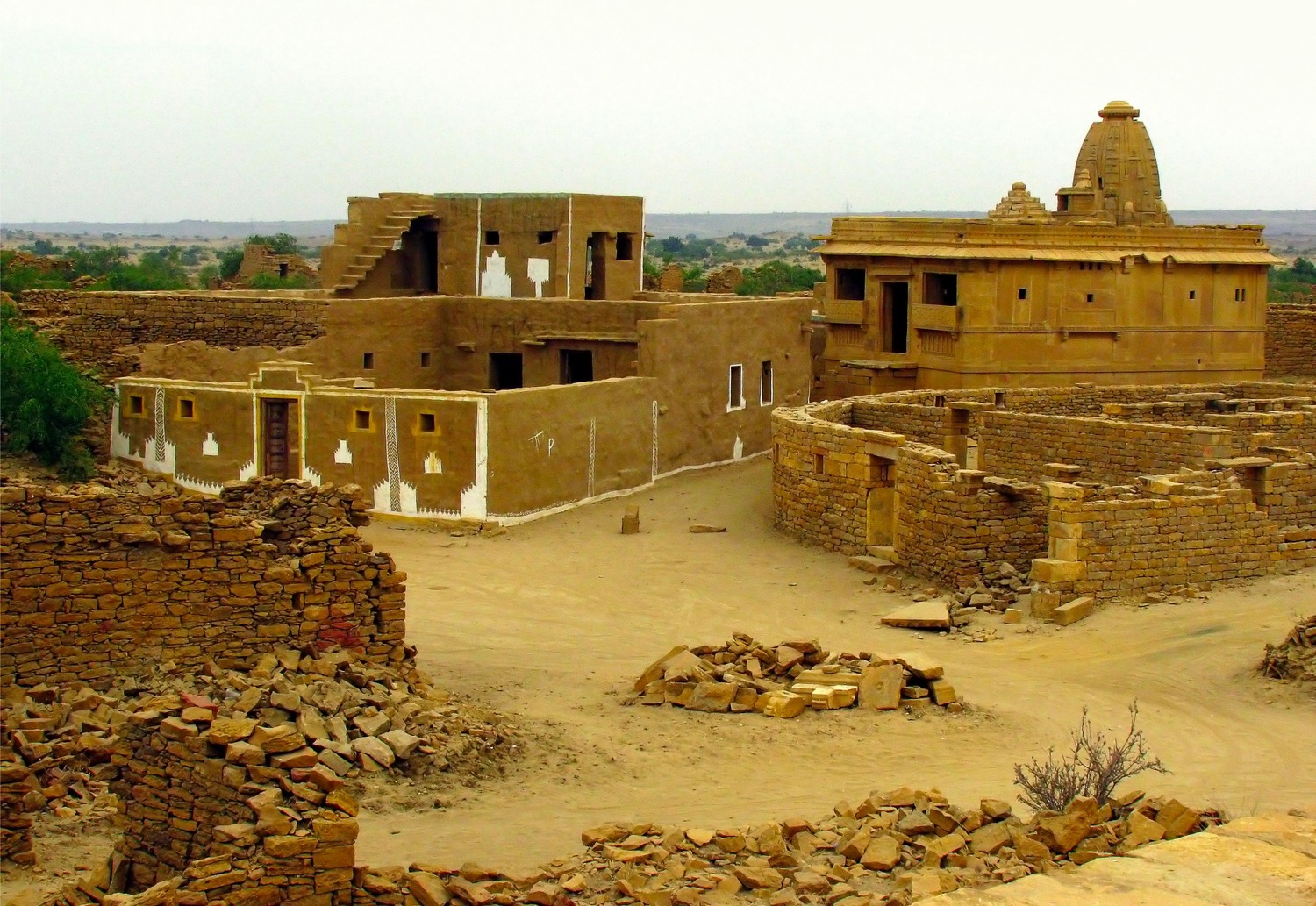 Patwon Ki Haveli : Jaisalmer
The blend of five distinct Havelis is named Patwon Ki Haveli. You can get a glimpse into centuries-old stories of the mansions in its worn yet beautiful walls that are perfect for a vintage photoshoot. 
The Desert Camps of Jaisalmer are an unconventional yet fun location to capture your love.
Kuldhara Village: Jaisalmer
The village is old and seemingly haunted and if you get a thrill out of going into such places then rest assured the village will not disappoint. 
I hope we will help Find best places for pre wedding shoot in India Still in search of the Best Indian Wedding Photographer?
Hop onto our Instagram to peek through some of Akshit's best work and follow us for some spectacular wedding photoshoot updates.

We welcome you with open arms and look forward to assisting you in making your big day the most memorable one. You can Contact Us through our email or to book your dates and discuss further Call Us at +91-8989-011-011. It would be a pleasure to talk over the phone and get to know your preferences.