PRE-WEDDING PHOTOSHOOT LOCATIONS IN UDAIPUR
Talking about Wedding Preps in India, the first place that comes to your mind must be Udaipur. The city has emerged as one of the prominent places for weddings and pre-wedding photoshoots. The traditional ancient monuments, sky-high hills, ghats, lakeside gardens, luxurious hotels, and the pristine vibe, everything in the city of lakes is all about a romantic getaway for couples. 
The city is situated in the southernmost part of Rajasthan, near the Gujarat border. Udaipur is surrounded by the Aravali Range separating it from the Thar Desert.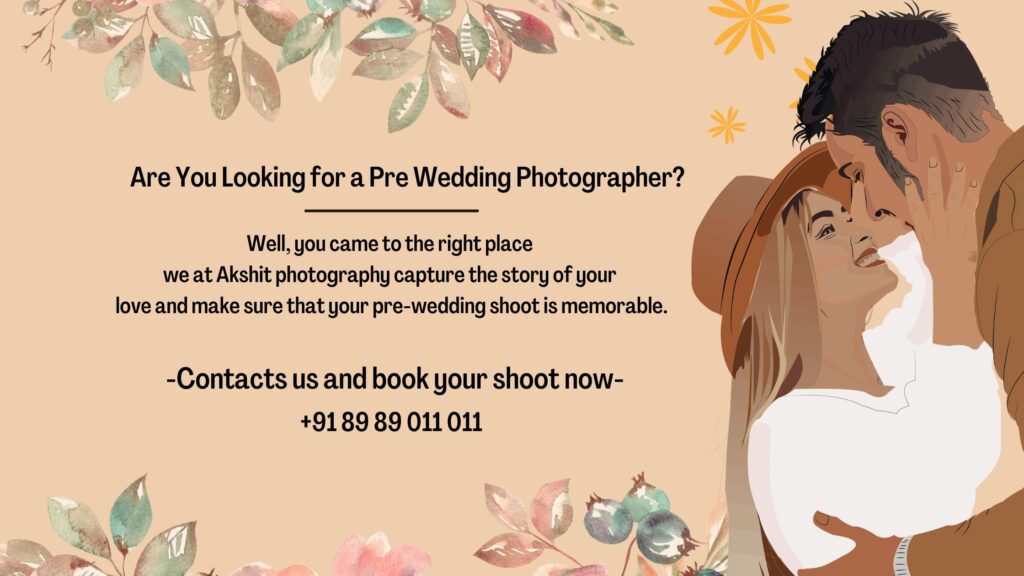 Udaipur is labeled as 'the most romantic spot on the continent of India" by British administrator James Tod. It is a sight for sore eyes as its tourist destination and its history, culture, scenic locations, and the Rajput-era palaces. For those who don't know, Udaipur has seven lakes surrounding the city including Fateh Sagar Lake, Lake Pichola, Swaroop Sagar Lake, Rangsagar, and Doodh Talai Lake.
Also known as the Venice of the East, Udaipur has many bewitching places for having an elegant Pre-wedding Photoshoot that will capture your love in photographs. So, if you are planning for a pre-wedding photoshoot in Udaipur and then we are here to help you out with the best places around the city.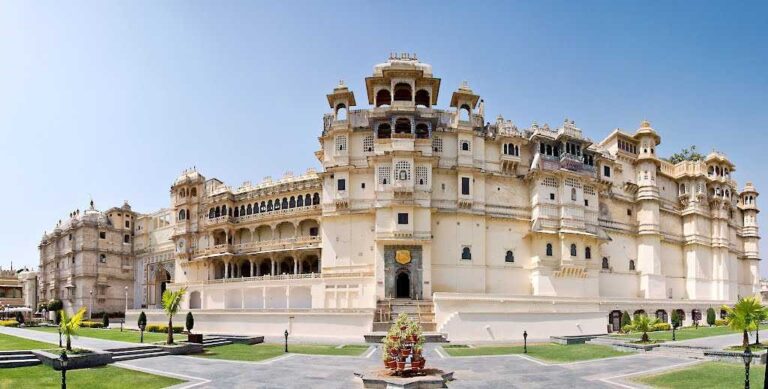 The City Palace of Udaipur was built over 400 years. From this, you can get the idea of how sumptuous the structure must be. Royal residencies, exhibition halls, and courtyard nurseries showcase the combination of Rajasthani, Mughal, Medieval, European and Chinese design. It is said to be the largest in the whole state of Rajasthan for its flamboyant structure which faces the Lake Pichola and is nestled within the Aravali Mountain Range. What more a couple can ask for than an exuberant pre-wedding photoshoot in Udaipur.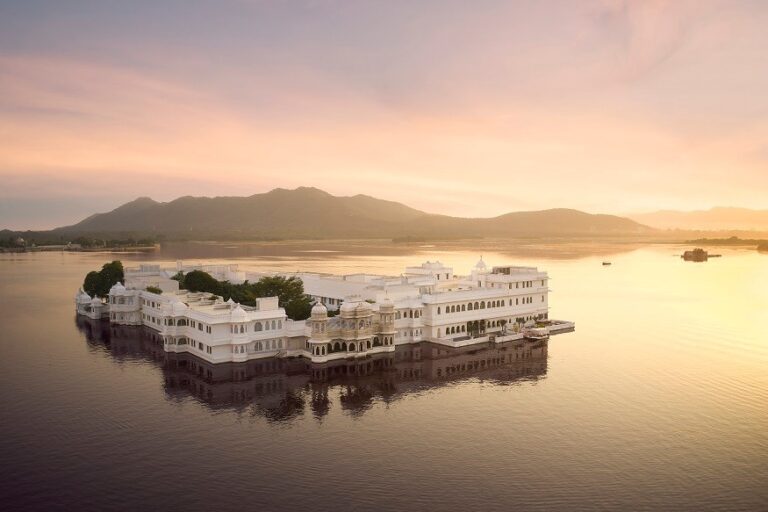 This alluring hotel of Udaipur has the most charming view of the lake and is situated on the island of Jag Niwas in Lake Pichola. The beautiful Taj Lake Palace is a sight to capture with its architecture and interior based on Indian culture. It is perfect for your pre-wedding photoshoot if you want to keep it regal as much as possible. 
Pro-tip: Don't forget to pose with your partner like a royal couple so that you can hang the picture-perfect frame in your bedroom and cherish it forever.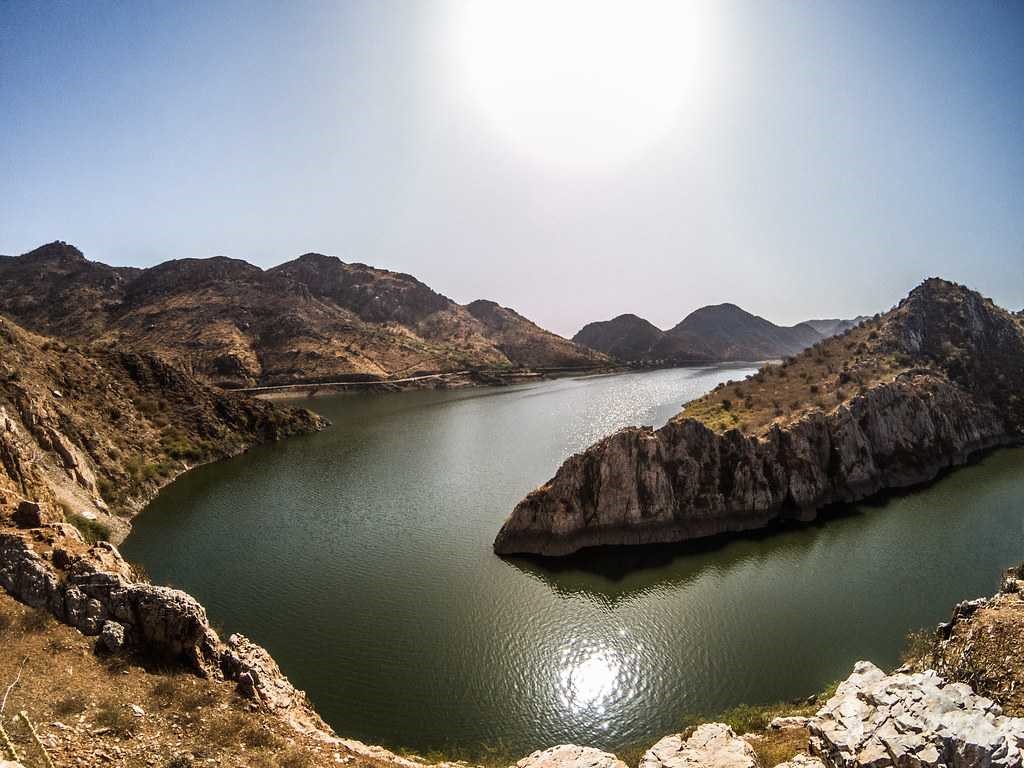 12-14 km away from Udaipur, Badi Lake is known for its mountain view where you can get alluring shots for your pre-wedding photoshoot. You can facilitate a motorbike to have an invigorating morning ride with a peaceful destination. Since the place has no commercial activity, Badi Lake gives you serene and calming vibes amid nature.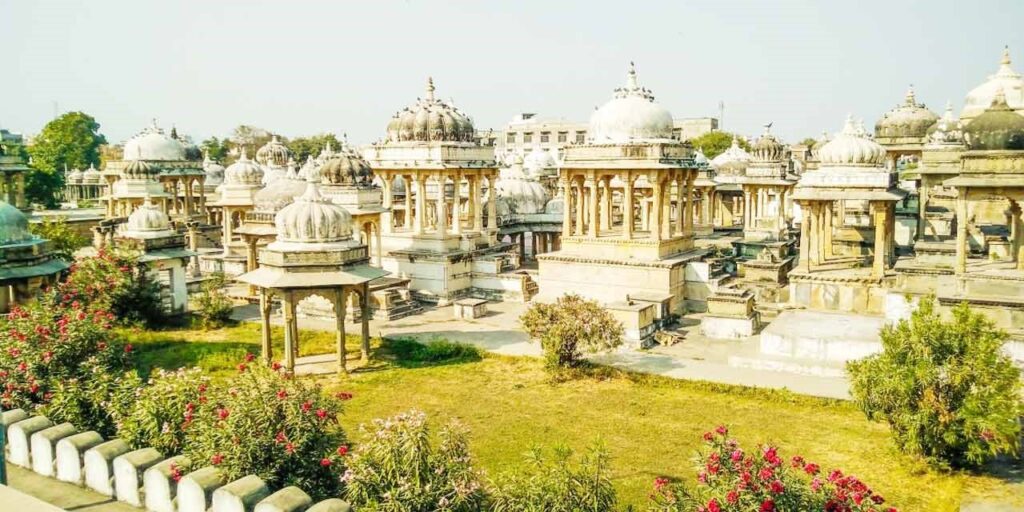 Cenotaphs are made in the honor of Kings, Queens, and people of utmost importance. Ahar is a small village of Udaipur located on the banks of the Ahar River. The place has more than 250 cenotaphs and 19 Chhatris commemorating the cremation of 19 kings/Maharanas. The group of cenotaphs is known as Mahasati. If you are someone interested in archeological sites then this place would be perfect for the pre-wedding photoshoot in Udaipur. Don't miss the glorious past of the Mewar dynasty of Udaipur.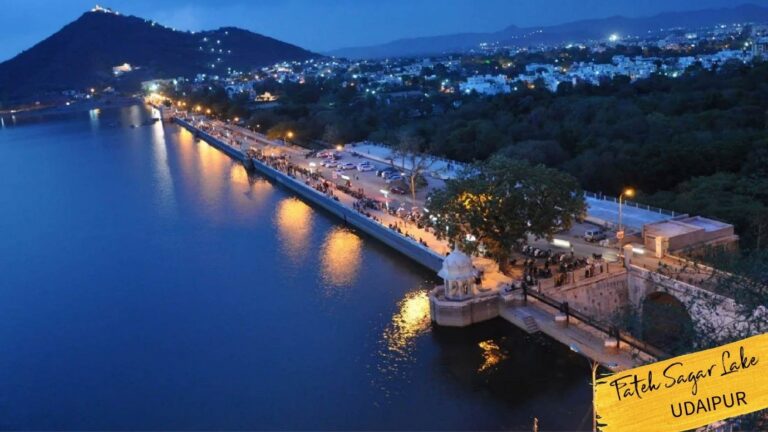 Fateh Sagar is an artificial lake named after Maharana Fateh Singh of Udaipur and Mewar, built in the north-west of Udaipur, to the north of Lake Pichola in the 1680s. Within the area of Fateh Sagar Lake, it has three small islands. The three include Nehru Park (the biggest one), the second island has an open water-stream fountain and the third is the Udaipur Solar Observatory (USO). However, this particular area is forbidden for obvious reasons. Get cozy at the very ideal landscape Nehru Park showcasing diverse plants, trees, and birdlife.
Pro-tip: If you are a morning person then reach the place early in the morning when nature is at its best.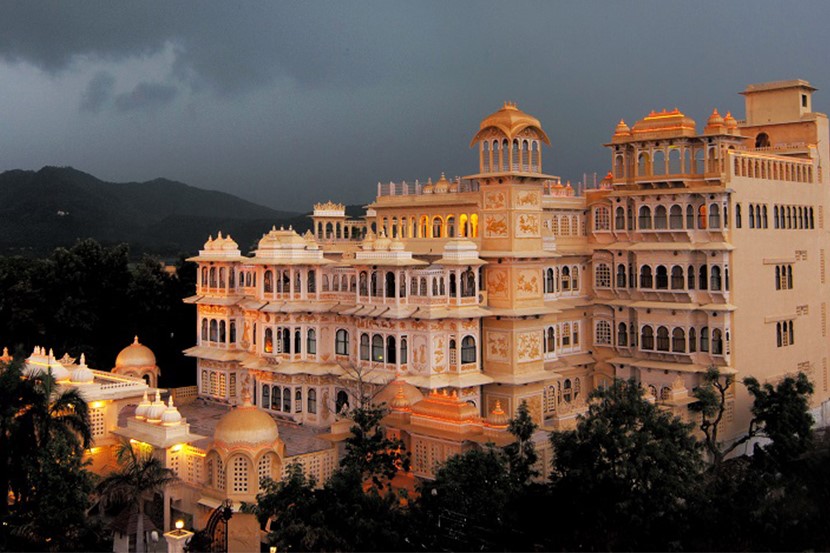 The spectacular Chunda Palace offers a vibrant view of the City Palace along with stunning Lake Pichola. With the rich heritage of the Mewar kingdom, this Palace has all sorts of traditional architecture and exquisite artwork that too handmade. It took 16 long years to build this palace which facilitates all kinds of royalties. Experience the magic of this place and let wander your mind with a creative pre-wedding photoshoot in Udaipur.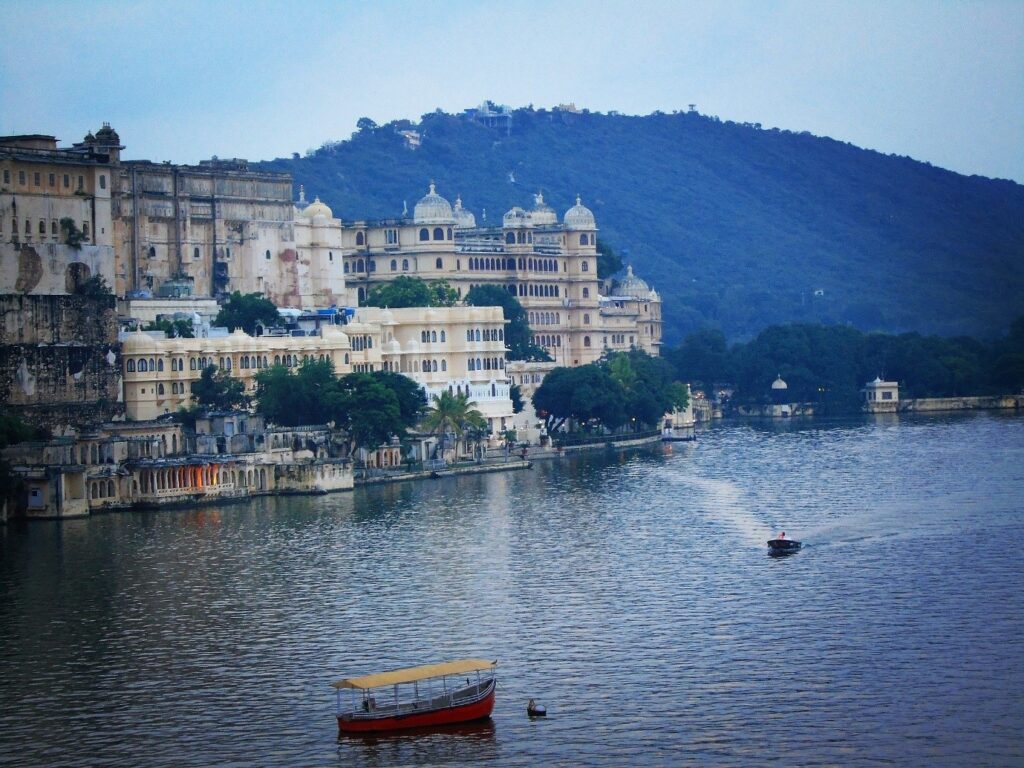 Ambrai Ghat is famous for its lakeside location surrounded by various popular hotels along with the Ambrai restaurant. You can think about a pre-wedding photoshoot at Ambrai Ghat for the picturesque view of City Palace, Udaipur, and surrounding lakes.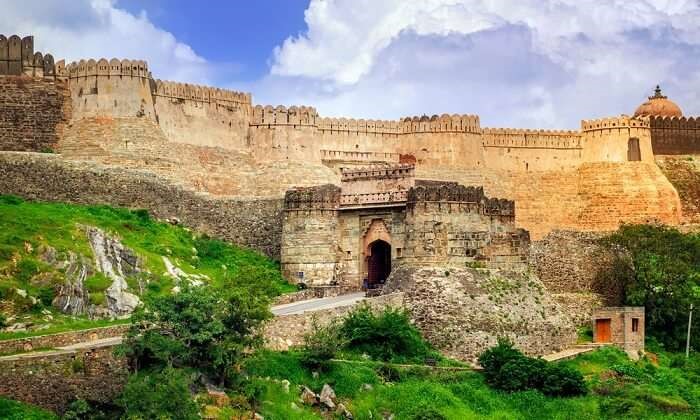 Also known as the Great Wall of India, Kumbhalgarh is a Mewar fortress on the westside of Aravalli Hills, in the Rajsamand district near Udaipur. It emerged as the second-largest wall after the Great Wall of China. Built during the 15th century by Rana Kumbha, it became a World Heritage Site included in Hill Forts of Rajasthan. Magnificent, isn't it? Get your pre-wedding photoshoot themed around this Mewar fortress and bring out your inner king or queen!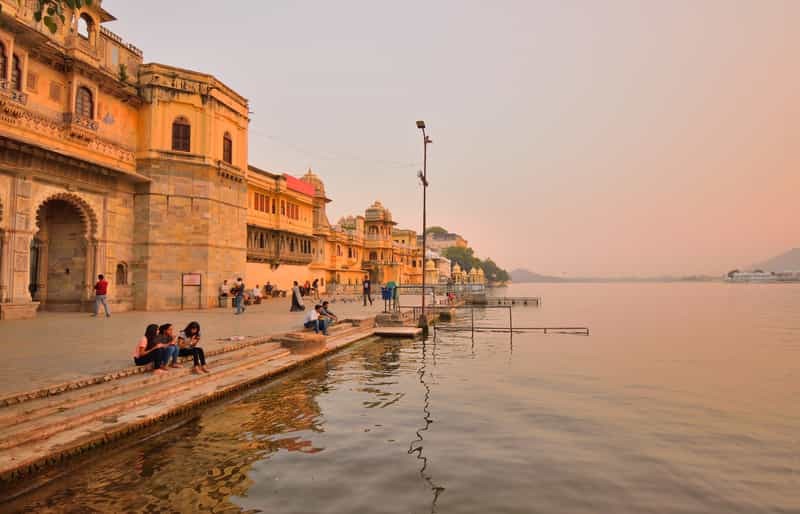 Gangaur Ghat is the main Ghat of the city and is situated at the coast of Lake Pichola. It's a whole another world with an effete touch to its architecture. Take a stroll or just sit around with your partner and get candid, bring back the nostalgia in your pre-wedding photoshoot Tease your friends and family with your out-of-the-box photographs. 
Extra-tip: Reach early since this tourist spot closes early and you have to leave your vehicles outside and get on the local rickshaws.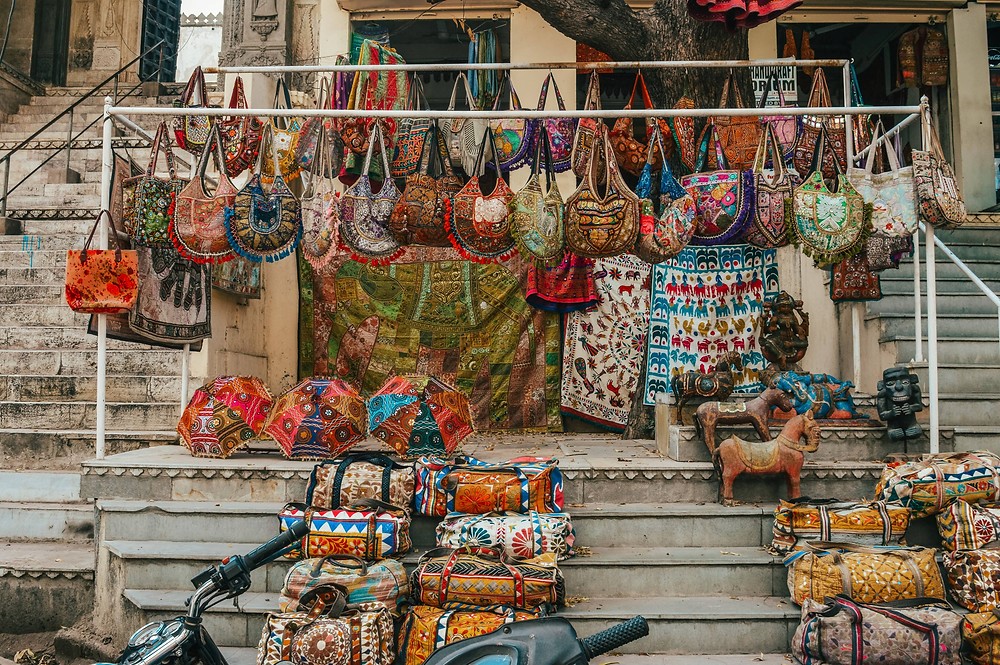 Want to keep your pre-wedding shoot simple and alive, then head to the old city on the Lake Pichola shore. Walk around the narrow passage full of traditional haveli homes, local craft shops, hostels, and rooftop cafes in the Lal Ghat area. Enjoy the pre-wedding photoshoot with your date!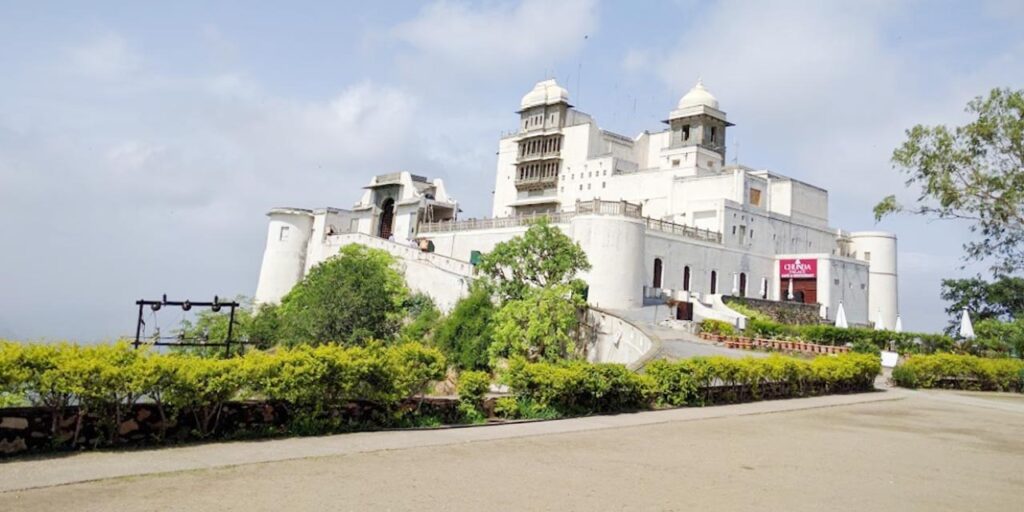 Bring your Sajjan at Sajjangarh Fort! Also known as the Monsoon Palace, it is the highest fort of Udaipur overlooking the Fateh Sagar Lake and was built to keep an eye on the enemy. This location can get you to reach the sky-high limits and amazing picturesque moments to capture for your pre-wedding photoshoot to cherish for a lifetime.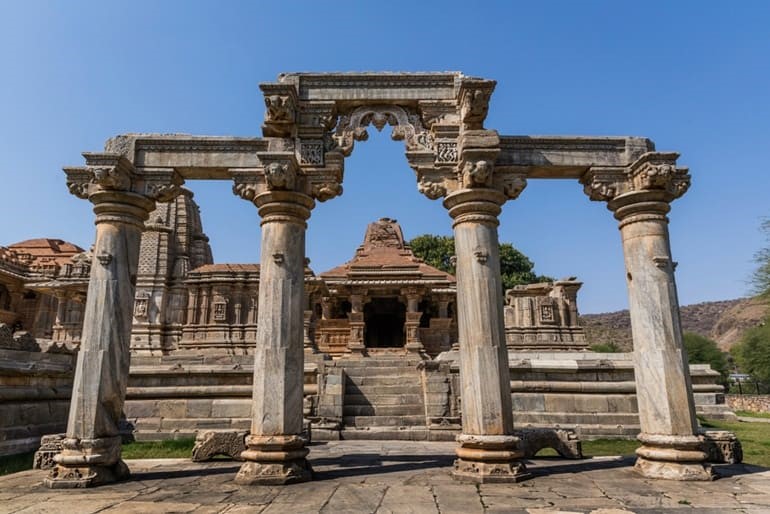 This temple was built by a king for his wife and daughter-in-law. Sounds interesting? It has various shrines and the major ones are of Lord Vishnu and Lord Shiva Temples. It is one of the most beautiful heritages in history that's been untouched. Come here with your to-be bride and take the blessings. Get clicked at this religious site for your pre-wedding photoshoot in Udaipur.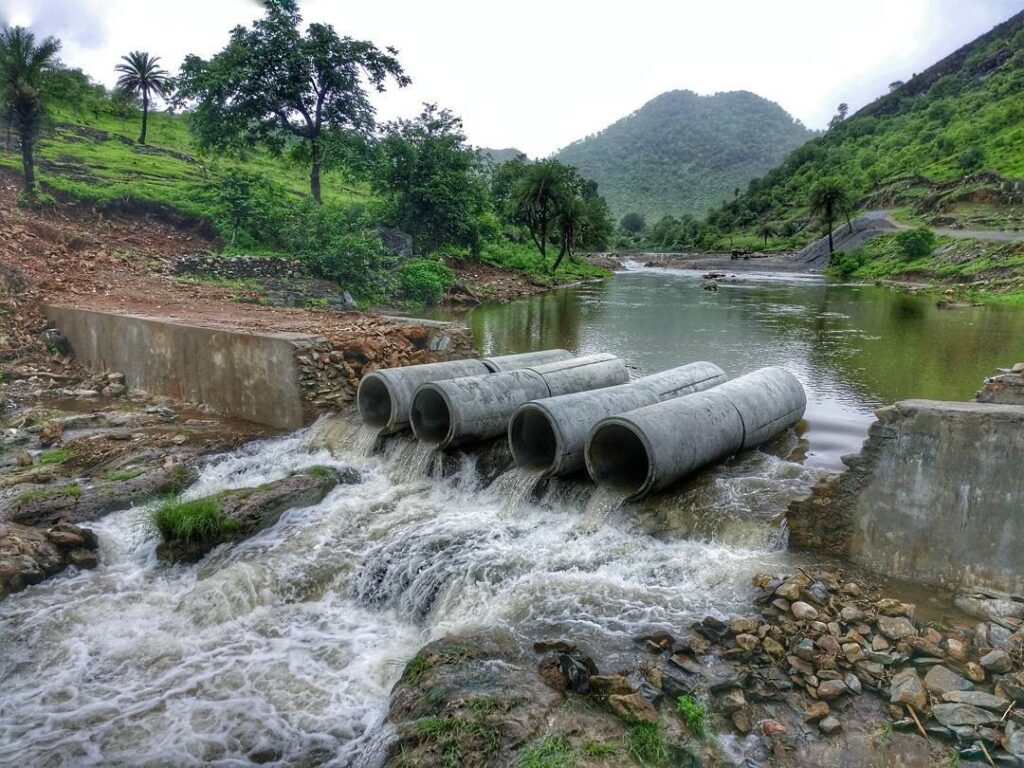 Home to a picnic spot, this village is 24 km away from Udaipur and has scenic settings all around. From waterfall to water stream and lush greenery, you can get various backdrops for your pre-wedding photoshoot. It's a perfect gateway from the hotch-potch of wedding preps to relieve your body and mind in the lap of nature.
Pro-tip: Ask the local crowd to explore more such spots around the village. The best time to get here is the monsoon when the lush greenery is waving all around the area.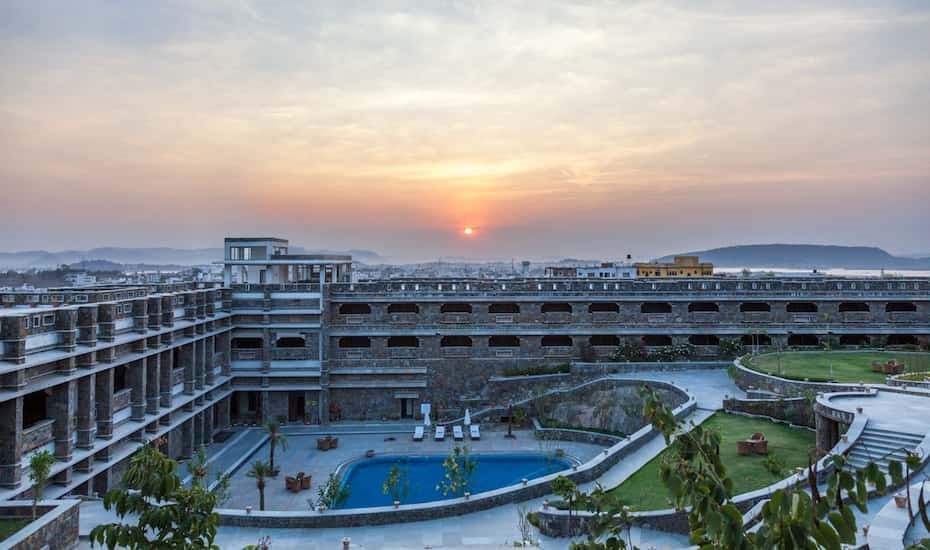 Ramada Resort and Spa is widely spread across 6.6 sections of land alongside a swimming pool which will be a flawless spot for a pre-wedding photoshoot in Udaipur. From folkloric stonework to different extravagant settings with lush greenery around the resort, you can get various backdrops for your pre-wedding photoshoot. 
Pro-tip: Water babies can choose this location and enjoy the variety of photoshoots with their better half. 
We have explored places all around the city to get you the most perfect spot for your pre-wedding photoshoot in Udaipur. Udaipur is the coolest place to be since there are so many historical monuments, lakes, hilltops, and so on. Even before the pre-wedding photoshoots were trending, the city of lakes has witnessed so many couples falling in love while getting clicked at some of these enchanting locations for their photoshoot. 
Also, if you are in or around Jaipur and looking for some aesthetic locations for a pre-wedding photoshoot, do check our blog Best Pre-Wedding Photoshoot Locations in Jaipur, Rajasthan. The Pink City has several backdrops for you to explore. Choosing a spot for the Pre-Wedding Photoshoot can be overwhelming since there are thousands of options available on the Internet. We have gathered all the picturesque locations in this blog for your comfort and a better experience. 
We at Akshit Photography provide services like:
Traditional Wedding Photography/Videography
Candid Photoshoot
Cinematography
Pre-wedding Photoshoot