Best Pre-Wedding Photoshoot Locations in Jaipur
Choosing a location for the Pre-Wedding Photoshoot can be overwhelming sometimes because of the thousands of available options online. If you are looking for a lavish yet traditional photo shoot with your partner then you can think about Rajasthan for amazing and different backgrounds all at once.  Apart from your pre-wedding shoot, you can also host your dreamy destination wedding in this amazing Pink City. Jaipur has the best wedding venues where you can perform your nuptial ceremonies. 
Every picture depicts a story and Rajasthan is an exquisite location for your Pre-Wedding Photoshoot to give your wedding album a royal and vibrant expression. Here, we are going to give you a virtual small tour of the Pink City, Jaipur for the hassle-free selection of your pre-wedding photoshoot site. 
Let's get started: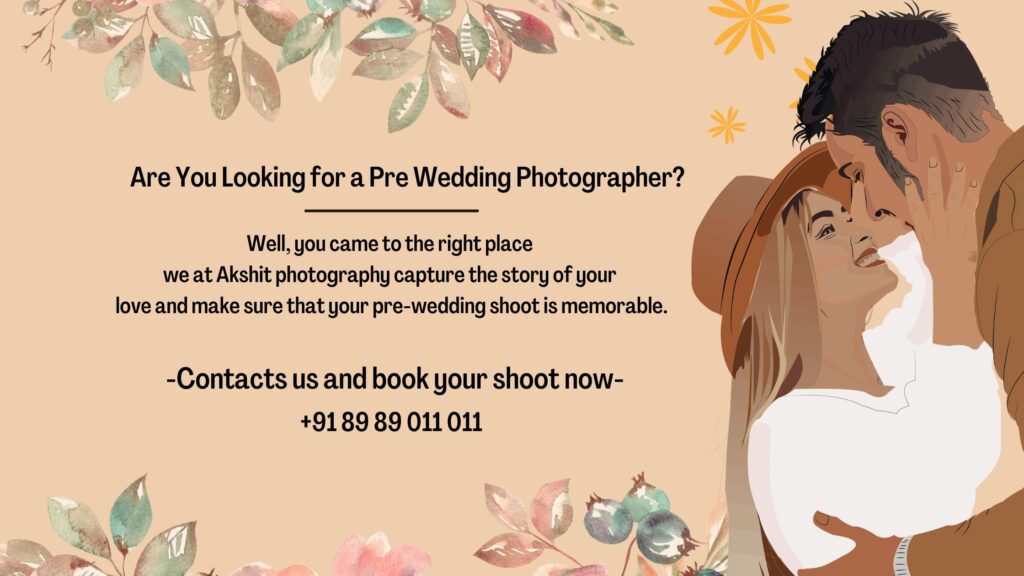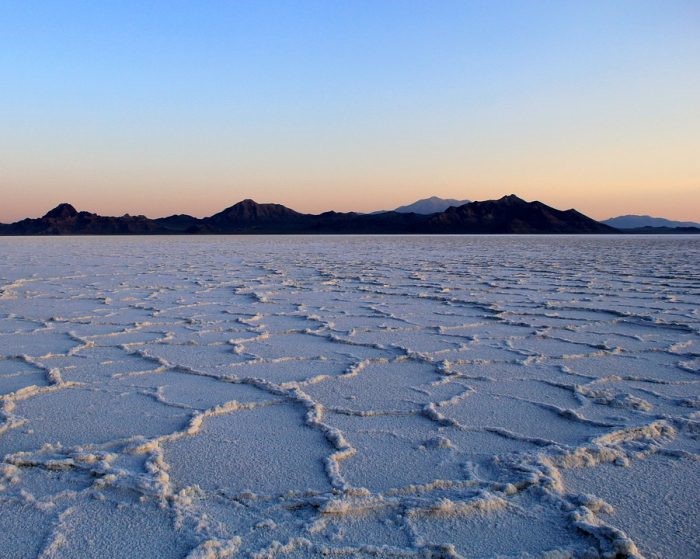 An extravagant white backdrop of Sambhar Salt Lake is the best place for your pre-wedding photoshoot in Jaipur. Explore the site which is unlike any other photoshoot venue, it's India's largest inland Salt Lake will surely give you the heartache of how beautiful a place can be. Here most of the work in the pictures will be done by your photographer who can add the extra charm to the pictures with the right exposure of lights and angle. Choose wisely!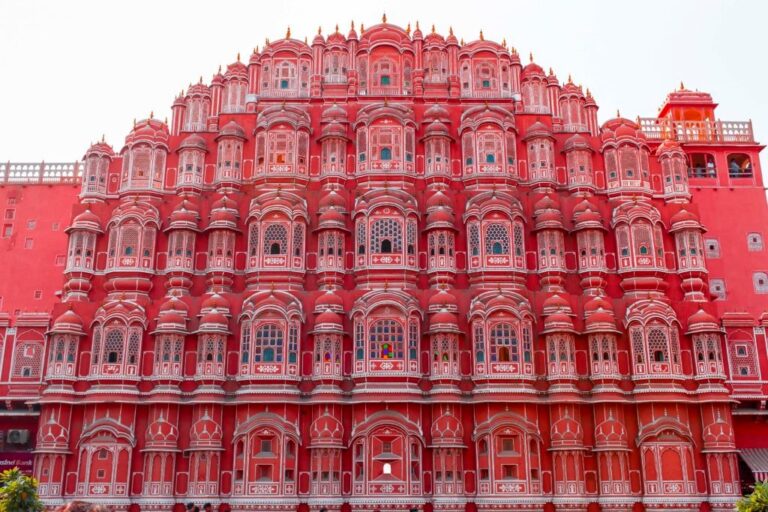 The castle of winds is appealing in every way and one of the best 'Instagramable' backdrops in Jaipur. Allure your friends and family with your pre-wedding photographs. Located on a highly functional street, you can also opt to go to restaurants & cafés in front of the red-brick monument to get the perfect picture with your loved one.
3. JAL MAHAL/MAN SAGAR LAKE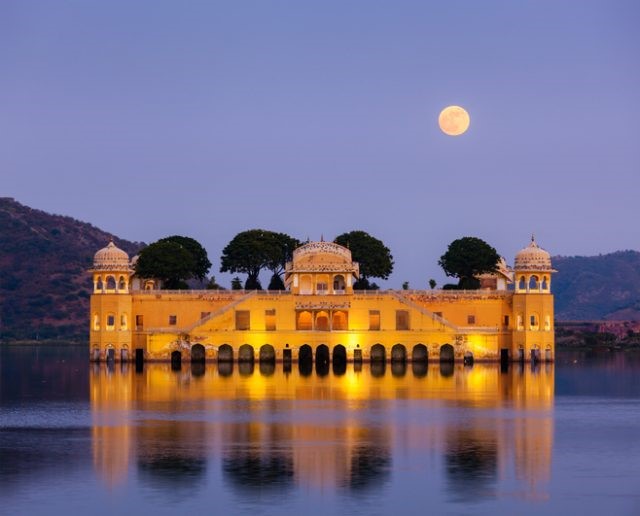 Free of cost, Man Sagar Lake provides a bewitched sight of Jal Mahal in Jaipur. The best timing for the pre-wedding photoshoot here would be sunrise and night-time when the vibrant colors light up the whole place.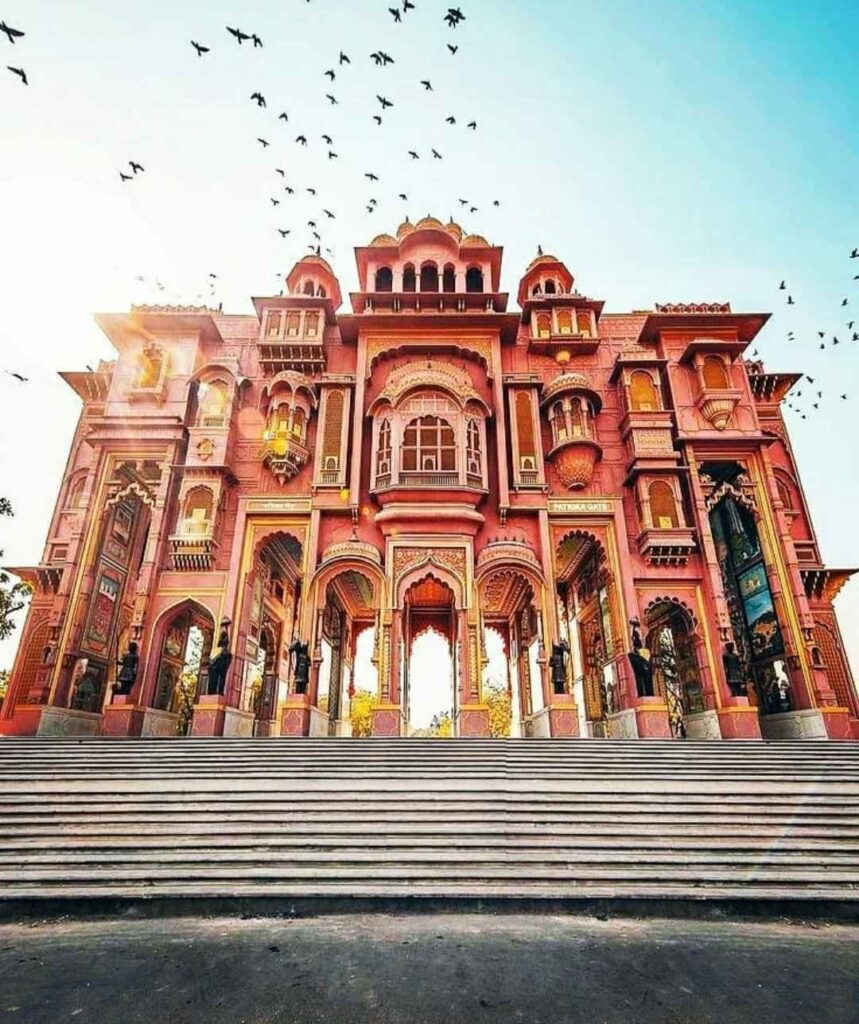 Explore Patrika Gate in Jaipur if you want a variety of photographs for your pre-wedding photoshoot. There's is something about this place that makes it mysterious like every corner tells a different story. The latest flamboyant monument in Jaipur will cost you nothing as it is open all day long however, schedule your shoot for the early morning for a peaceful ambiance
5. Kanak Vrindavan Garden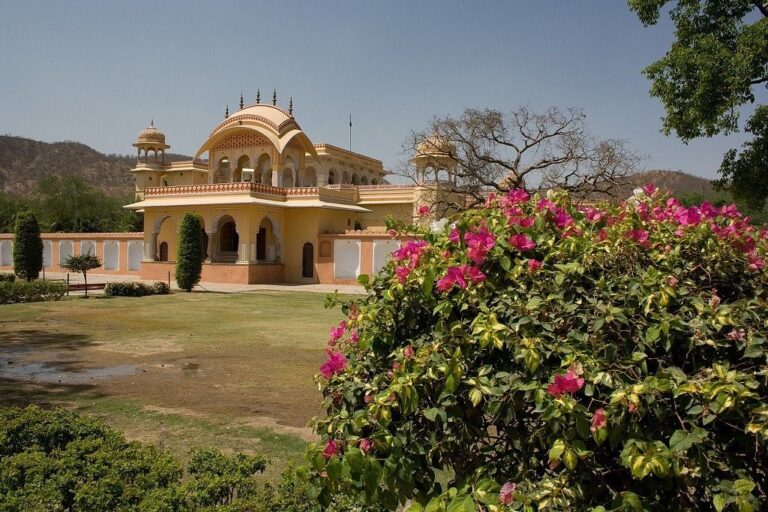 During the 1990s and early 2000, Kanak Vrindavan Garden was home to many Bollywood film shootings. You can opt for this pictorial canyon for its tranquil nature surrounded by Aravali hills which can cost you almost INR 2000. This monument is a mix of both Rajput and Persian cultures.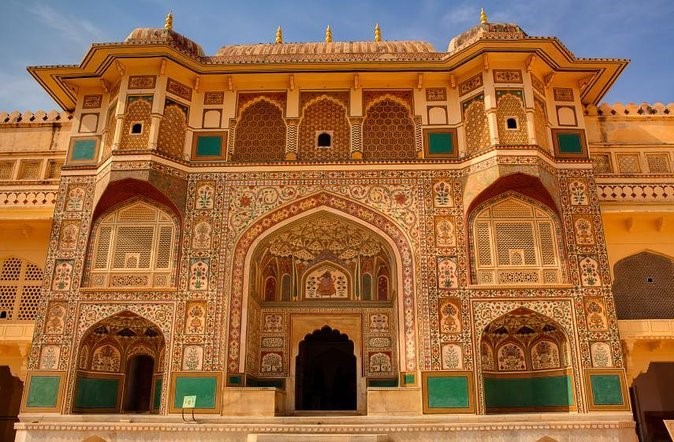 Amber fort is located atop a hill and the artistic style foundation of this rich heritage site will bewitch your pre-wedding photoshoot in Jaipur. Many buildings of the fort are greatly influenced by Mughal architecture which any day provides the best backdrops for your pictures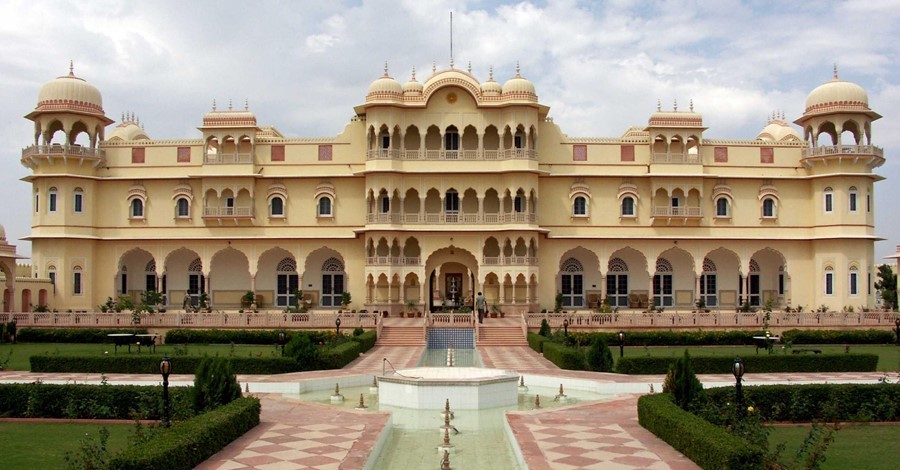 Just an hour-long drive from Jaipur, Chomu Palace can drop your heartbeat for a while of its breathtaking structure. The eye-catching sights in the palace are Sheesh and Darbar Mahal. The fancy glasswork, intricate murals, crystal chandeliers, and striking ceilings are a blend of Indian-Mughal artwork which makes it the most wanted wedding spot as well as pre-wedding photoshoot location in Jaipur. 
8. Maharaniyon Ki Chattriyan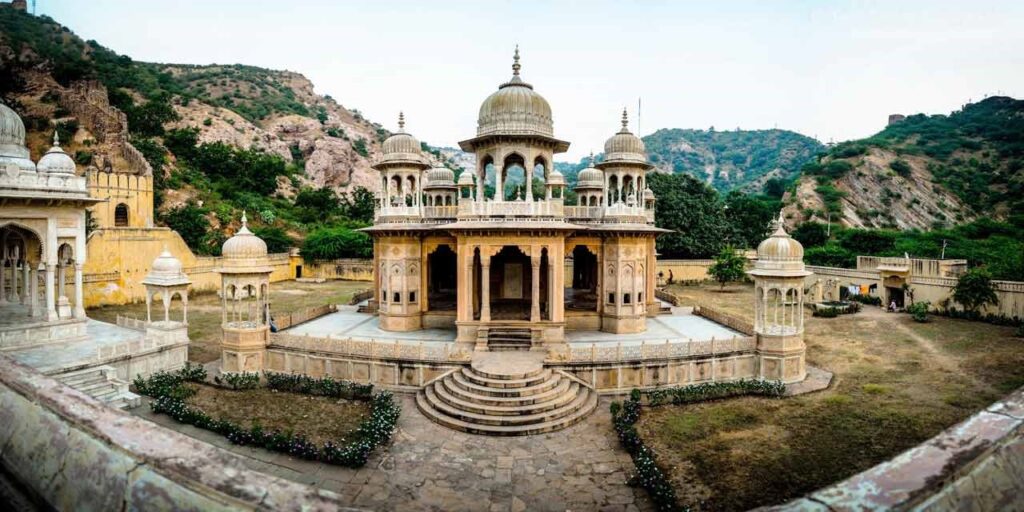 Take your princess for a traditional pre-wedding photoshoot at Maharaniyon Ki Chattriyan in Jaipur. You can get the surreal sun-kissed pictures with your partner here in the morning time. This heritage is still unexplored by many wedding photographers in India making it a rare sight in pre-wedding photographs.
9. JAGAT SHIROMANI TEMPLE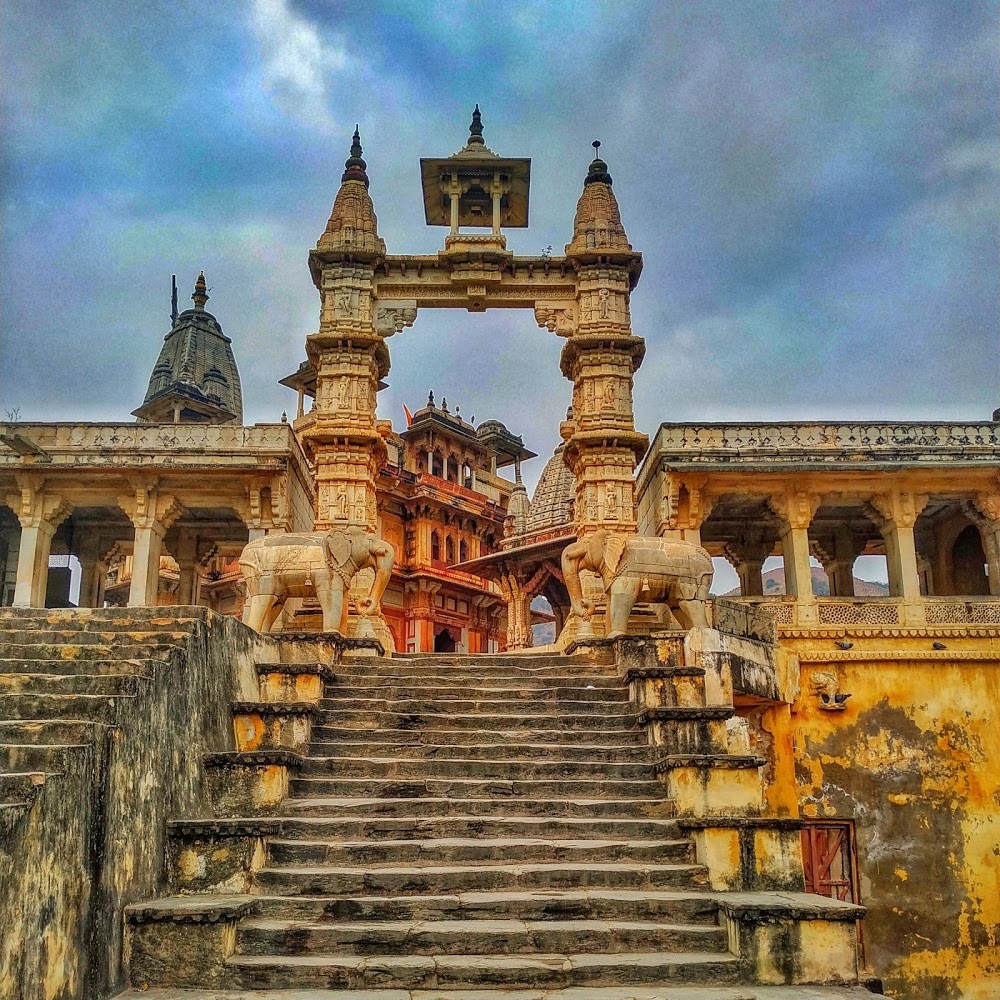 It is one of the most talked-about temples in Jaipur where Jodha Bai used to worship her lord, Krishna. The ancient structure of the temple makes it a perfect spot for a divine pre-wedding photoshoot in Jaipur. Also, you get the blessing of Kanha Ji for your new journey.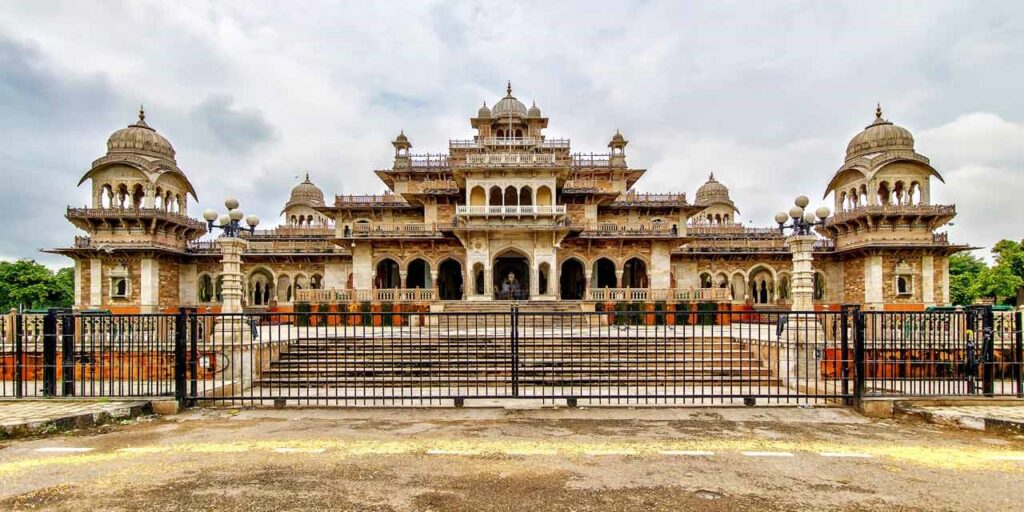 One of the favourite spots of couples for their pre-wedding photoshoot is in the middle of the city, one can't afford to miss this place and add the drama to your pictures.
Being a well-preserved heritage site in the country, photography or videography is mostly allowed here and can cost you a bit. 
Other than these Pre-Wedding photoshoot locations in Jaipur, you can also visit some free-of-cost ancient structural sites like Jal Mahal, Panna Meena Kund, and Birla Mandir which will definitely add an elegant touch to your portraits. 
Also, if your pre-wedding photoshoot budget is lavish then you can try some of the paid locations such as Vidhyadhar Ka Bagh, Jaigarh Fort, Nahargarh Fort, Charan Mandir, and City Palace of Jaipur.  
Until and unless you are opting for Udaipur for a majestical Destination Wedding then you can also check out our blog Wedding Photographer in Udaipur.
Contact us for your Pre-Wedding Photoshoot or Visit  Akshitphotography.com  for more information. 
Our Service (PAN India Service) includes:
•  Pre-Wedding Photoshoot 
•  Traditional Photography/ Videography
•  Candid Photography 
• Cinematography