Best Exquisite Locations for Your Pre-Wedding Photoshoot in Dubai
Thinking about taking a step ahead in your life and taking the vows with your partner and not planning about the Pre-Wedding Photoshoot is a possible crime.
The pre-wedding photoshoot is a great time for both bride and groom as they get to know each other while knowing that the moments are getting captured. Indeed, this thought is given priority too! No matter whether your marriage is Arranged or Love, this time will never come back as you guys will be spending your time together as a bachelor or bachelorette. (Pun intended)
If you are living in Dubai or planning to get your Pre-Wedding Photoshoot done there then you'll get plenty of breath-taking sites to capture your everlasting bond. Show your love story to your friends and family from start to not end but a new stage!
There are many beautiful cities in India like Jaipur, Mumbai, Bhopal, Indore, Pune, and so on where you can get your Pre-Wedding Photoshoot done.
Before you plan further, get the Best Pre-Wedding Photographer and Wedding Photographer in Dubai who's been called by Ambanis to capture their daughter's wedding function in Mumbai.
However, if you are planning to make it a huge opportunity and to engage secretly (away from everyone, a moment which is only yours) then Dubai will be a great destination for a pre-wedding photoshoot. (Thank me later)
We are here to explore the heavenly locations for a hot Pre-Wedding Photoshoot in Dubai. So, let's go: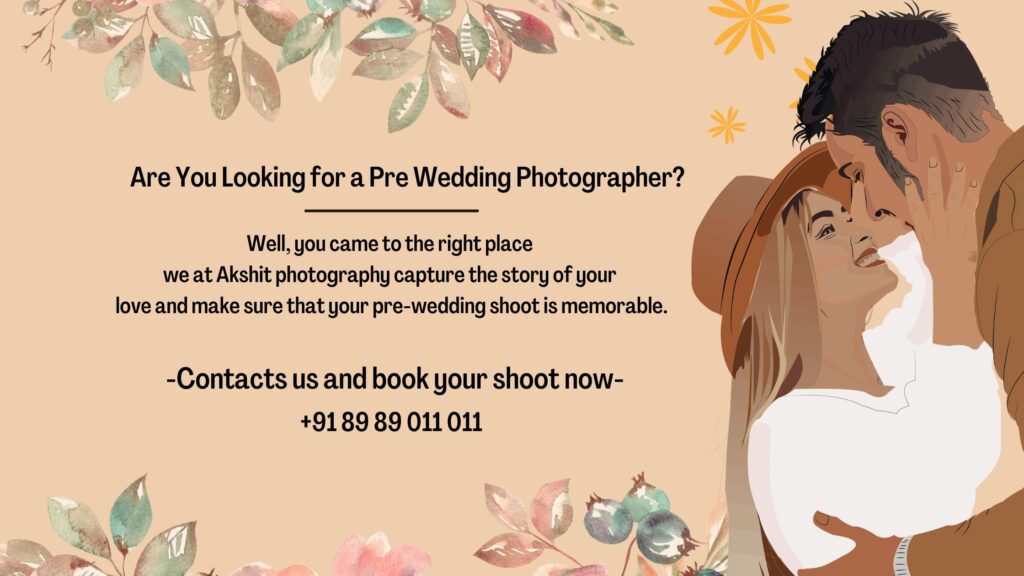 Over the past few years, Dubai's deserts are a hot topic for pre-wedding photoshoot locations, this stays at top of our suggestions as you'll get a mesmerizing desert backdrop for the pictures and nothing can get better than this. You can check out these pre-wedding photoshoot locations in Dubai: 
• Platinum Heritage
• Mercure Grand Jebel Hafeet 
• Qasr Al Sarab Desert Resort by Anantara
• Al Maha Resort & Spa
• Bab Al Shams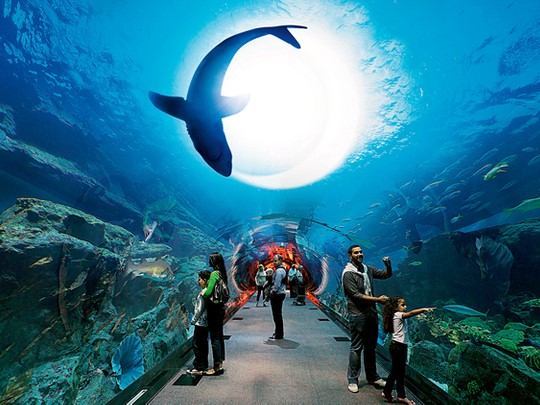 Let your photographer complement the aqua-ish backdrop & colorful fishes with your surreal love story. It will be a magical experience of a lifetime for both of you.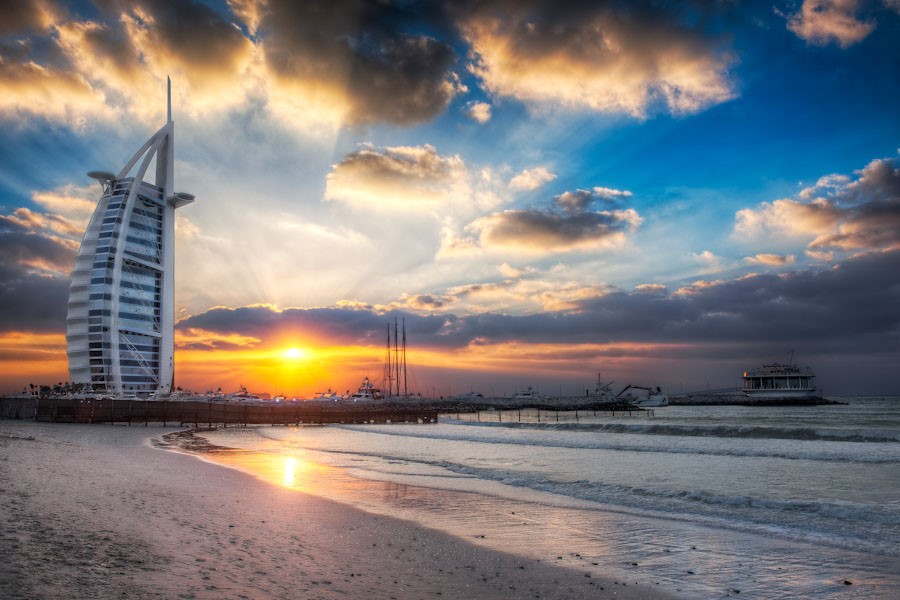 An iconic backdrop for your pre-wedding photoshoot in Dubai is the 'Burj al Arab' hotel at the Jumeirah Beach. You can choose this white sand beach location in Dubai which stretches along the south coast of the city's historic district to the junction with The Palm Jumeirah. A sunny day on a white sand beach can never hurt anyone after all!
4. The Old Dubai Souk or Marketplace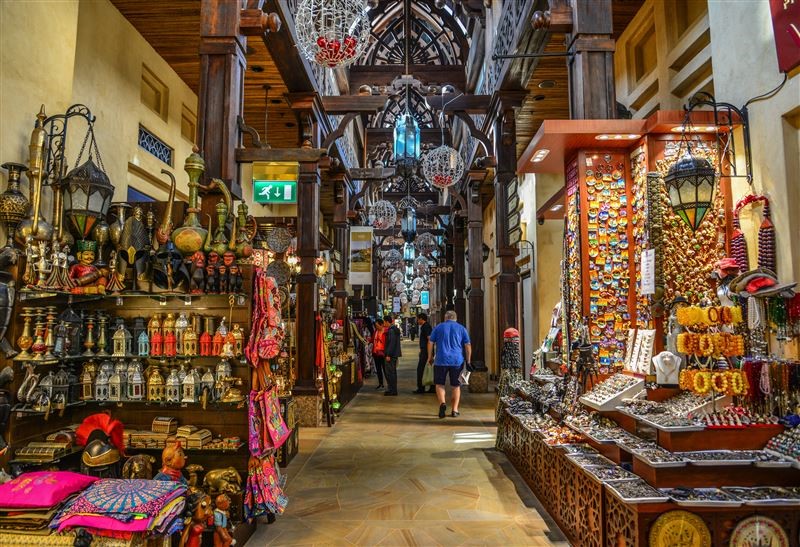 Away from all the trendy places in Dubai, this space will you a vibrant feel for your perfect pre-wedding photoshoot location in Dubai. It is a space traditional which sets it apart from any other site in Dubai.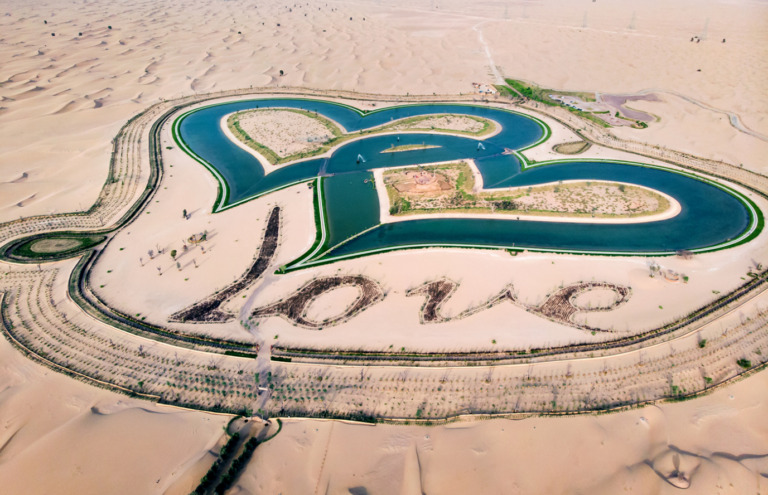 If you are choosing this romantic gateway for a pre-wedding photoshoot in Dubai then ask your photographer strictly not to forget the drone as the tree around the area are planted in a way that they spell LOVE from above. And obviously, the two humongous intertwined heart-shaped lakes will add the main charm to your pre-wedding photographs.
6. Underwater Diving in Atlantis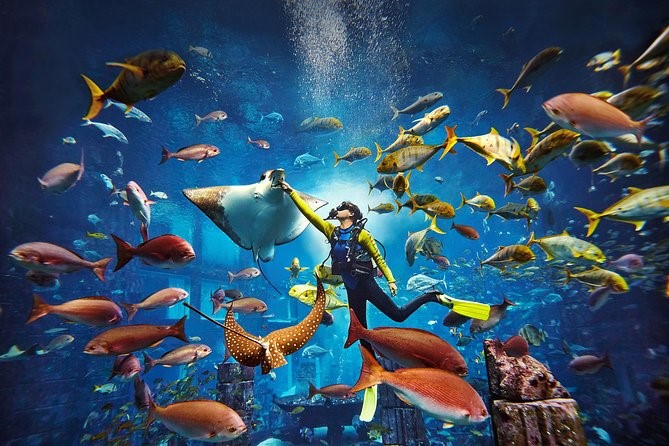 Only if you and your partner are water babies then this option is well-suited for both of you. Here, you can get close to the aquatic world and enjoy the steamy pre-wedding photoshoot underwater while catching the lifetime experience. The photographer's going to play the most important role here so select wisely.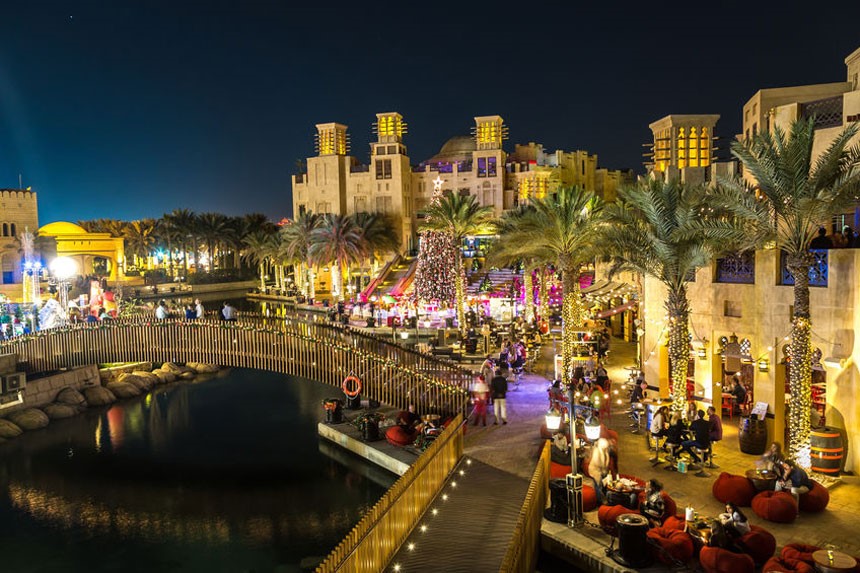 Dubai is one of the best places where creativity is at its best. Another creative location is Souk Madinat Jumeirah, a traditional mid-eastern approach alongside stalls and restaurants under the wood arcades. This will be your one place for everything; spices, slippers, hand-made jewellery, and food this bazaar will add the rusty charm to your pre-wedding photoshoot in Dubai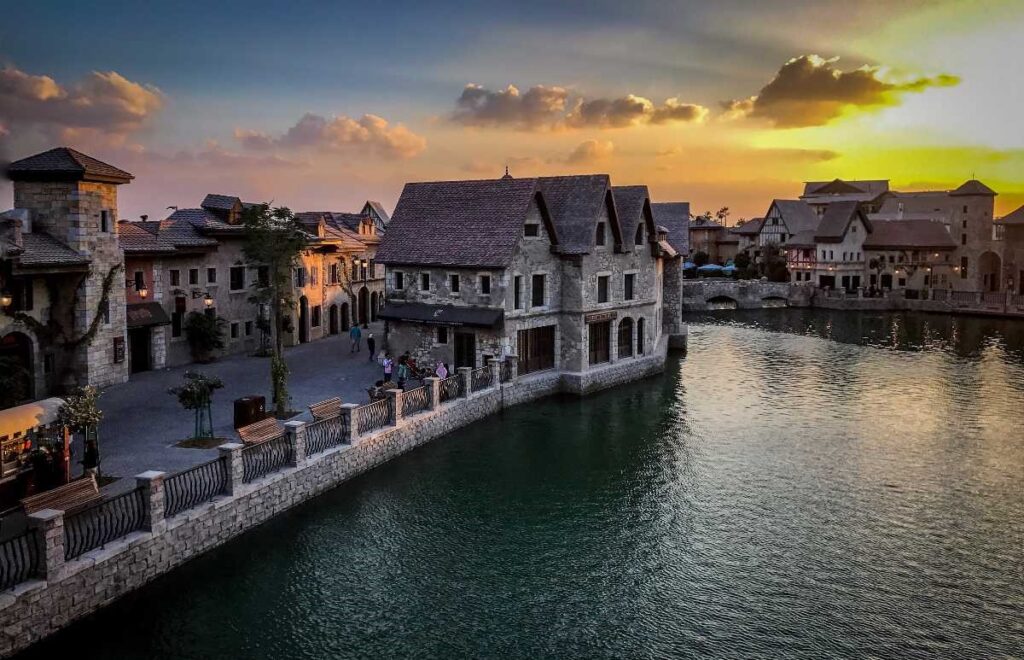 Dubai's Riverland is free of cost and it has four different zones; the French Village, Boardwalk, India Gate, and the Peninsula which throw light on past eras. You can take a long walk and enjoy dining with a fusion of tastes. Rest work is done by your photographer. Enjoy this free Riverland that provides a lavish tour.
9. Dubai's Miracle Garden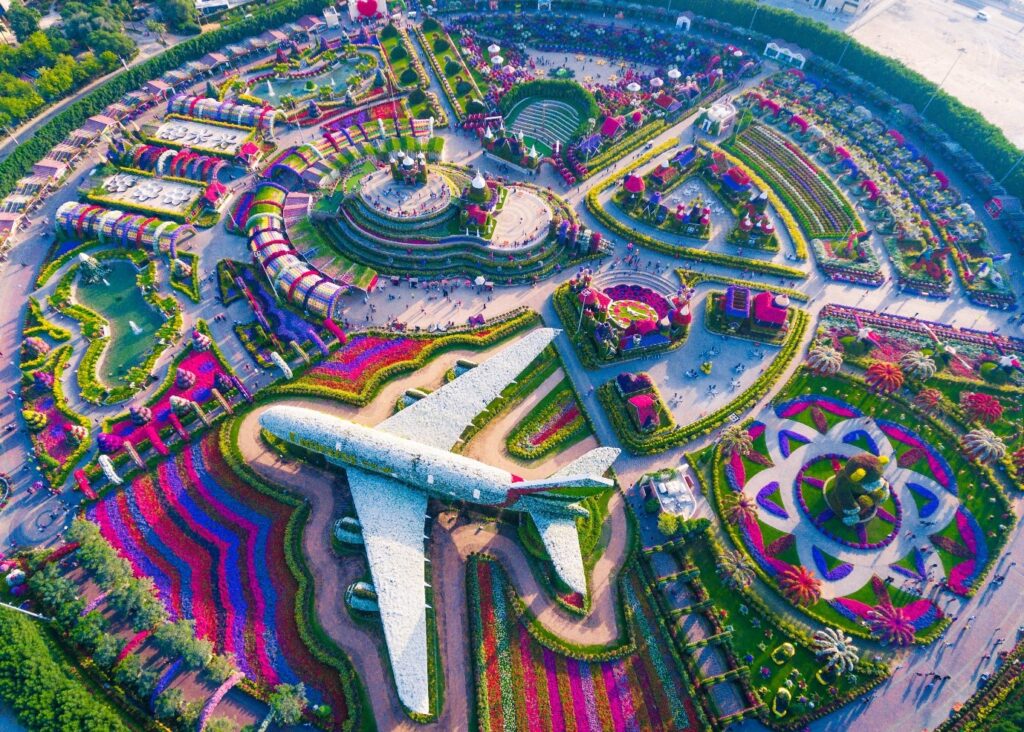 With a variety of alluring flowers and scenic landscapes get your pre-wedding photoshoot done at Miracle Garden in the lap of nature. Spread across almost 18-acre land, the couples can get the magical pictorials among over 50 million flowers and 250 million plants. More than 130 Guinness World Records have been given to Dubai for its DUBAI MIRACLE GARDEN. Who would want to miss this vibrant place?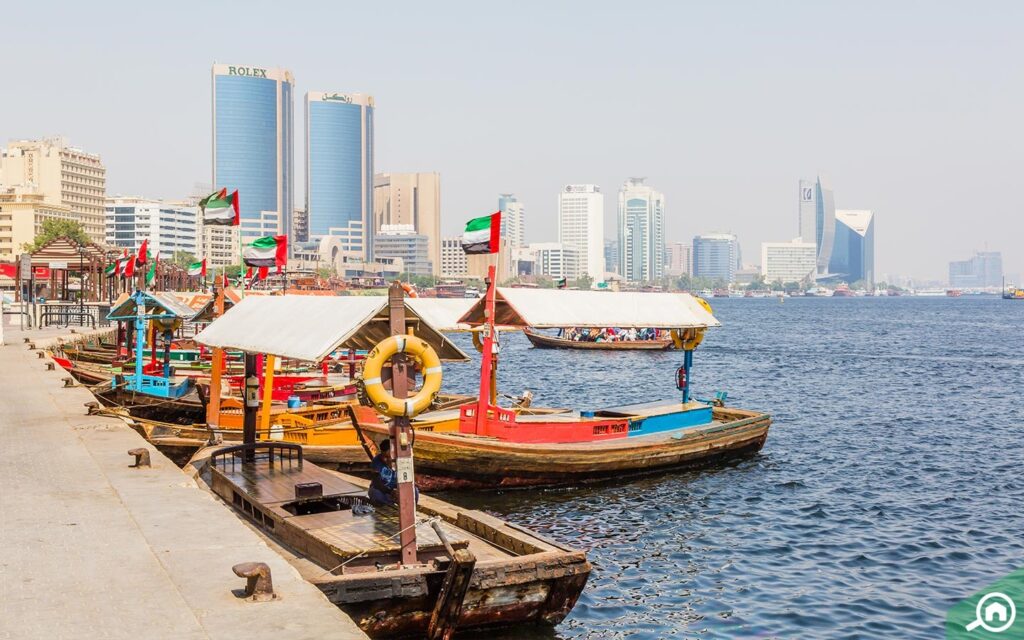 Think about a location set at a natural stream of water normally a feeder to a river with a boat and the setting sun. What's more ideal than such a location for your pre-wedding photoshoot at Dubai Creek where the setting sun is a new beginning of your life.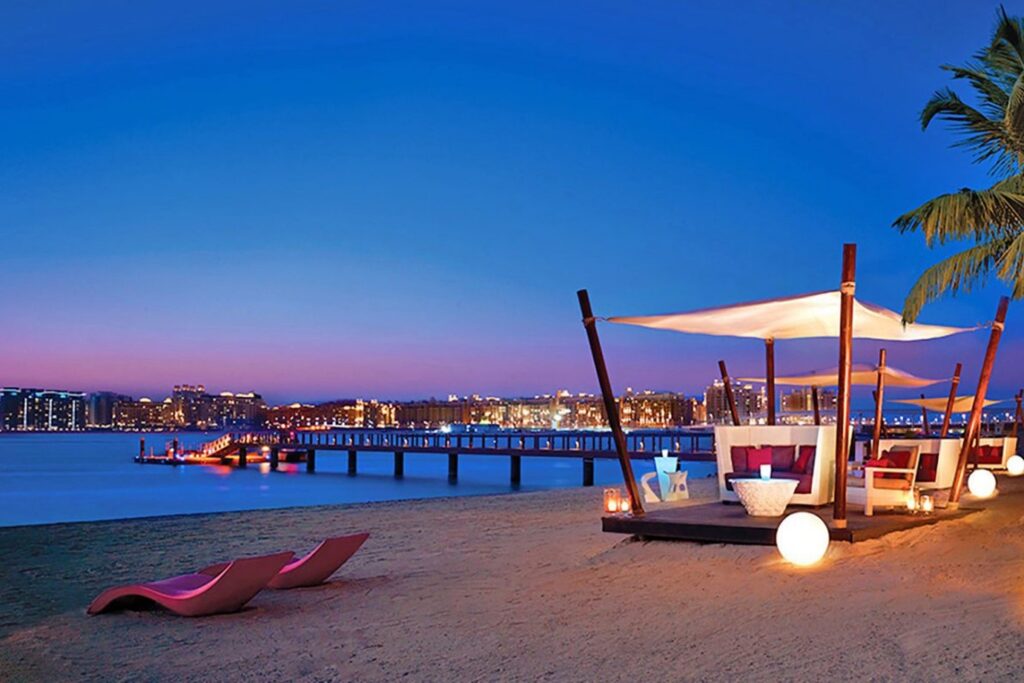 Ditch the same old ideas for a pre-wedding photoshoot and get at the Jetty Lounge Area, an Arabian architecture with modern interiors and sparkling skyline views. Sunset at an aesthetic beachside bar will set your pre-wedding photoshoot apart from everyone.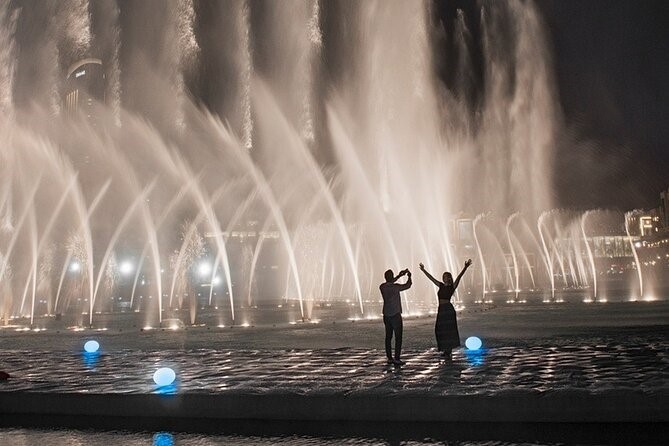 Amidst the gloomy pre-wedding photoshoots at beaches or riverside, you can choose an elegant and stylish pre-wedding photoshoot with a heartfelt background at the Dubai Fountain. Along with it, you can also wander off at the Dubai Mall that overlooks the Fountains.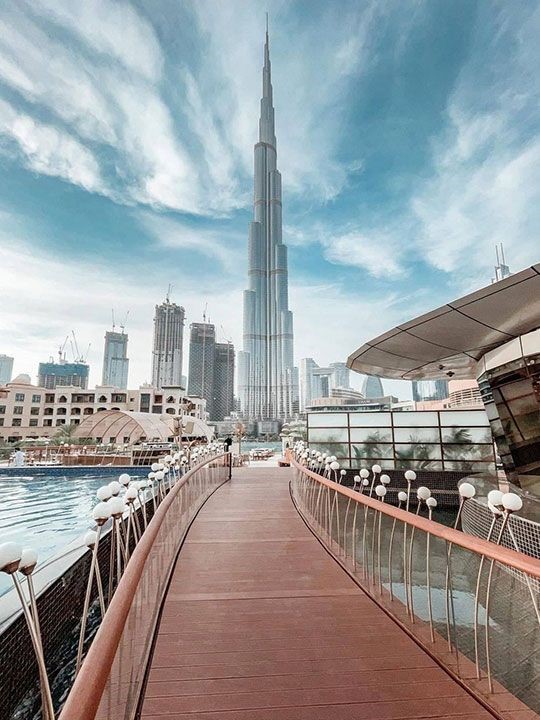 Last but not least, your pre-wedding photoshoot with the backdrop of classic Burj Khalifa is worth hanging photographs in your home. The best time for capturing the pictures here is when the sun is setting down. 
Fun Fact: Everyone knows the highest skyscraper in Dubai but nobody knows that the building's 29% is uninhabitable.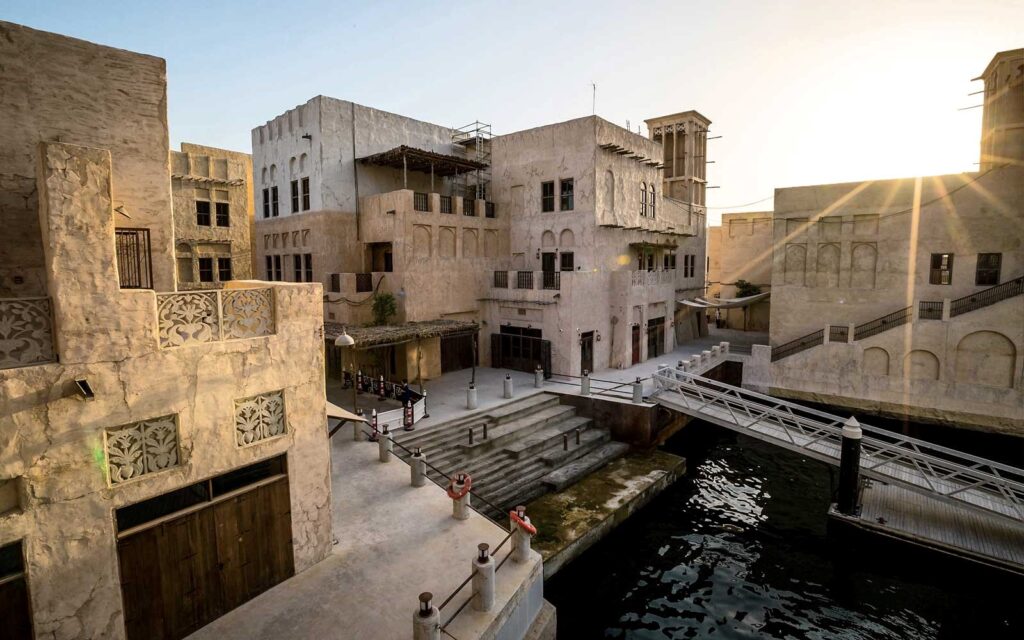 It is situated near the iconic Dubai Creek, Al Seef, and is embarking on the journey of becoming Dubai's heritage district. This place showcases the bewitching traditions combined with modern patterns and represents the cavalier past and enriched future. This place will surely leave your pre-wedding photoshoot astonished with A-amazing background for the pictures. 
Out of the box locations for Pre-Wedding Photoshoot in Dubai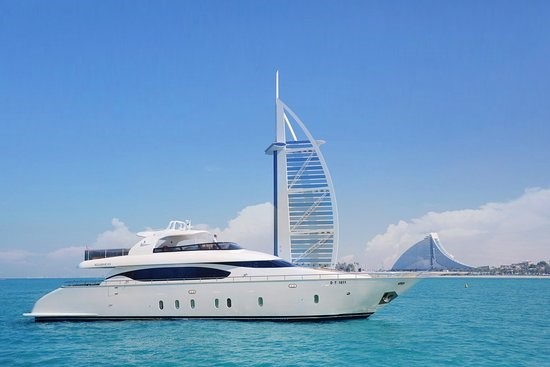 For a comfortable and luxurious pre-wedding photoshoot, catch a Yacht ride with sparkling sea and the sun, and enjoy the view while getting clicked for your pre-wedding shoot. Jump together in the sea for a perfect picture or just sit at ease watching the horizon and skyscrapers.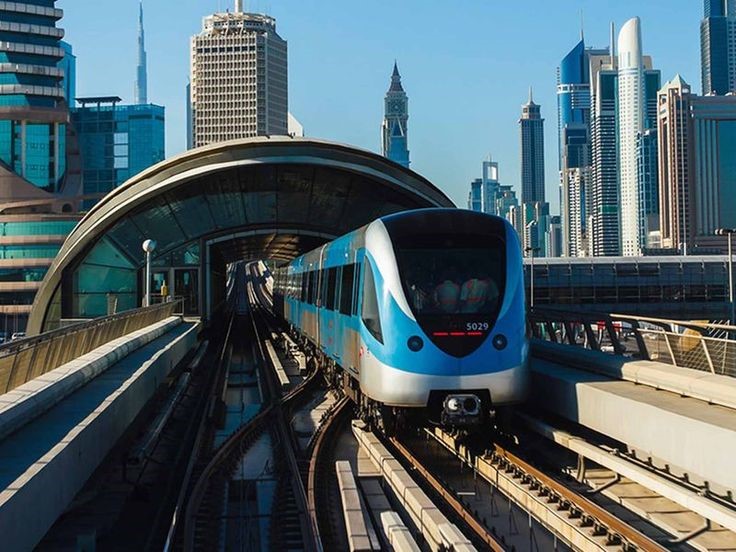 Avid travelers and drama lovers can get inside Dubai's Metro for a filmy pre-wedding shoot in Dubai where the lovers get bumped at each other and fall in love. One can choose to get creative in the metro that runs largely across the Sheikh Zayed Road in Dubai.
Dubai has all the reasons for it. From its past to the future, the traditional yet stylish lifestyle, wildlife, nightlife, the ocean, golden deserts, lush greenery, skyscrapers like Burj Khalifa and Burj al Arab, and whatnot. People not wanting to go to UAE now wants to settle there. This city is an amazing amalgamation of nature, architecture, and traditions followed by heart.
The couple who wants to go for some extra fun can choose Dubai. Here, you can select your wardrobe from just as casual as dress and shorts to proper traditional attires, the numerous marvelous backdrops will complement your ensemble all at once. Now, that's fun for sure! The city has not even a single dull moment as its charisma never fails to attract voyagers across the world. 
Even though the basic culture in Dubai is mainly a mix of religions like Islam and Arabic, over the past decade, it has turned into a cosmopolitan culture. That's why people love Dubai for the culture and its belief in a "universal community".
Dubai is hailed for its safety around the world. Everyone knows the high standard of safety, and how rare the violent wrongdoings are here.

Not so surprising facts about UAE
The UAE has a Minister for Happiness since 2016 and Her Excellency Ohood bint Khalfan Al Roumi has held the position since the year 2006. This ministry promotes happiness among the citizens.
Dubai has the fastest police car service in the world.
In the year 1991, there was only one skyscraper here which was World Trade Centre. And now the city has more than 215 sky-high buildings. 
The temperature in Dubai can get as hot as 52 degrees which was last recorded in July 2002. UGH!
Even though Dubai has every luxury across the world, it has no permanent river flowing. Sad but true!
Going for a pre-wedding photoshoot and not having information beforehand about the famous food there is bizarre. If you are planning to go to Dubai with your partner then you are glaring at the right blog. (Gotcha!)
Since Dubai is home to different religions and cultures, you can find every kind of food here. Here's the curated list of Dubai food to taste:
Luqaimat – It is an Emiratis version of doughnut and is served with hot coffee during morning time. 
Samboosa – Inspired by India, Samboosa will remind you of Indian Dish Samosa. It is stuffed with various things including meat, vegetables, and spices. However, the most popular local version is stuffed with three types of cheese. 
Arabic coffee and dates – You can find Arabic coffee and dates given complimentary everywhere in the UAE from government buildings to hotel foyers. One can also try the famous 'qahwa' which is a traditional Arabic coffee made with lightly roasted beans and cardamom, served with organic local dates.
Turkish cocktails – Being a deserted city, Dubai loves to hop for the cocktail. The classic cocktail served is a Turkish flavor with ingredients such as hibiscus, rose, pomegranate, honey, spices, citrus, and mint.
Chebab – It is basically an Emirati-style pancake normally served at breakfast time.
Dubai is all about luxury, sky-high architecture, lavish lifestyle, strict & safe surroundings, and so on. So, this can be your one-stop to carry any kind of attire for your Pre-Wedding Photoshoot and the captivating backdrop will match your vibe. Most of the locations mentioned in the blog for the pre-wedding photoshoot are free of cost unless and until it's a resort or spa facility. 
I hope this blog has helped you if you are planning your pre-wedding photoshoot in Dubai as I've tried to capture everything about Dubai here so you don't need to wander anywhere. Everything at one stop for this very special blog for the love of this COSMOPOLITAN City.